We wanted to get bigger, and add depth - Dupont
Photo: James Assinder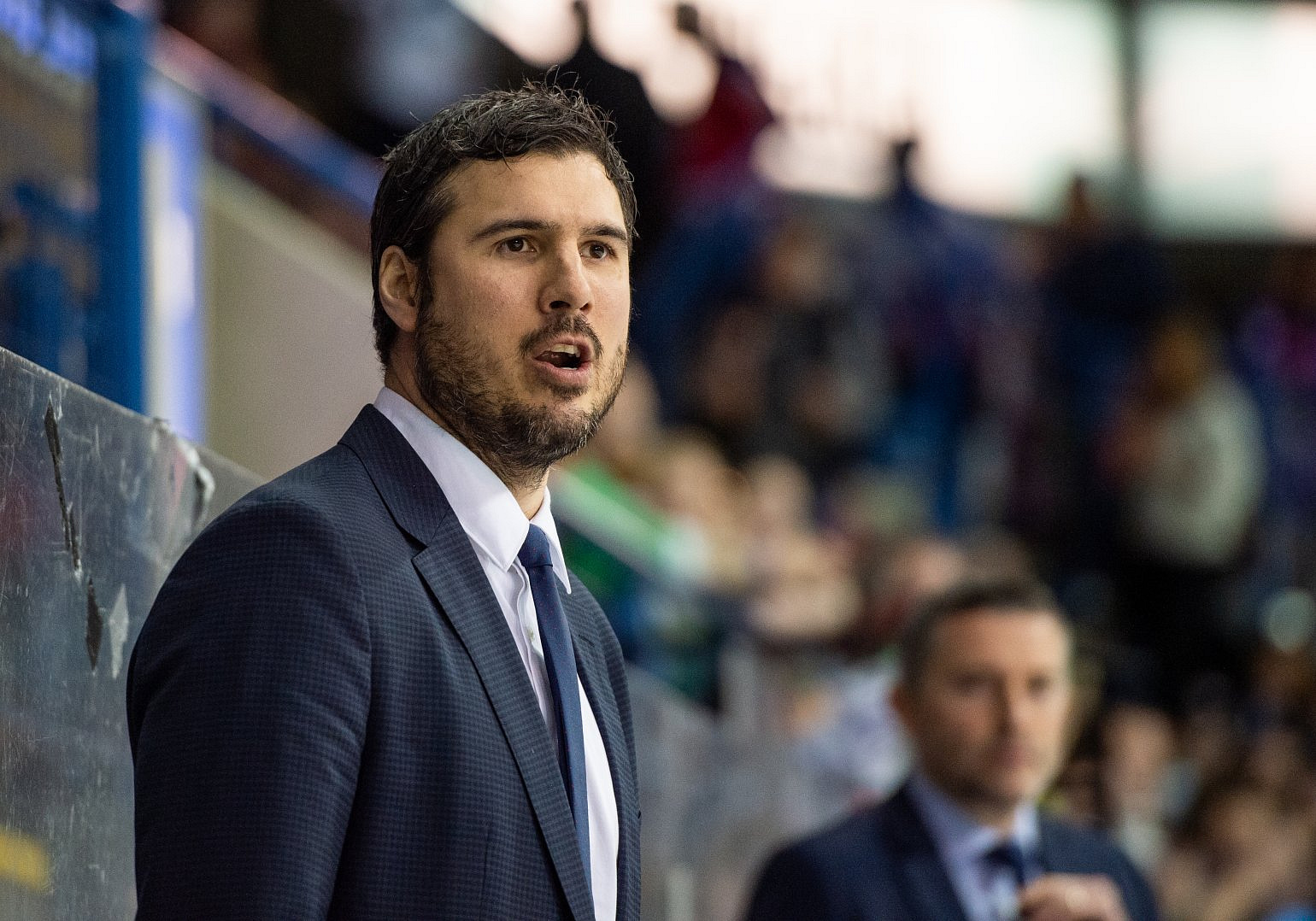 Cardiff Devils were the first team to complete their initial roster for the 2022/23 Premier Sports Elite League season with the final pieces of Brodie Dupont's team being announced at the team's annual summit on 10 July.
"This is the team we'll be heading into pre-season camp with," began Dupont, who will lead the team into a season as Head Coach for the first time. "We're always keeping an eye on what's out there, especially pending injuries, but this is the team we've built and we're very happy with it."
Dupont took over the Head Coach role in the latter stages of the season, and guided the Devils to the playoff title. "We wanted to get bigger, and make sure we had bigger depth," he explained on the recruitment for 2022/23. "I want a team that's good at puck control and puck possession, has the ability to grind and keep teams on the back foot with sustained offensive-zone pressure.
He continued: "We had a good team last season, but we also have to face the reality that we finished some 14 points behind Belfast at the end of the season, so we needed to improve. When 'Franny' (Neil Francis) & I began running the bench, we went with four lines up front which gave us good depth. We wanted a little more depth in two positions - down the middle, and defensemen. We played a big part of last season with only four defensemen, so I wanted to find players who can defend hard and then move the puck quickly. That's how we designed our roster."
This offseason has been the Canadian's first recruiting a team. "It's been busy, intense, and fun," said the 35-year-old. "Obviously I'm not alone as we have Todd Kelman and Franny who are both very involved. We watch a lot of videos and speak to a lot of people about players, then we'll discuss our opinions on them and form a conclusion, and when we've identified the guys we want we then try to go and get them."
It will also be Dupont's first time running his own pre-season camp. "As a player, you're coming in to find your legs and timing again, and shake off the rust. Players do a lot of their own work over the summer so camp is about getting every back up to game speed. From a coaching perspective, I'd say over the past 7-8 years I've had the foundations laid out to me and been preparing for how I think a pre-season camp should be. The biggest thing is getting a feel for the guys and them getting it for each other; after that, the next biggest is our systems and being clear about what everyone's responsibilities are from day one. Of course, the unique format of the Elite League is also something we need to make sure everyone understands from the off. Having a bad start isn't the end of the world, but it's very much magnified in this league."
Finally, the Devils confirmed an agreement over the summer with the Bristol Pitbulls who are moving up into the NIHL National this season. "This link-up is huge for us!" added Dupont. "The players will be Pitbulls players but train with us regularly. Last season we ran into injury trouble, especially on the back end, and so to know we now have access to good, young British players is very positive - it really adds to our depth. And, of course, we'll be getting good feedback about their progress in the NIHL from Jamie Elson."