Owen kicks off Flyers' roster for new season
Photo: Flyers Images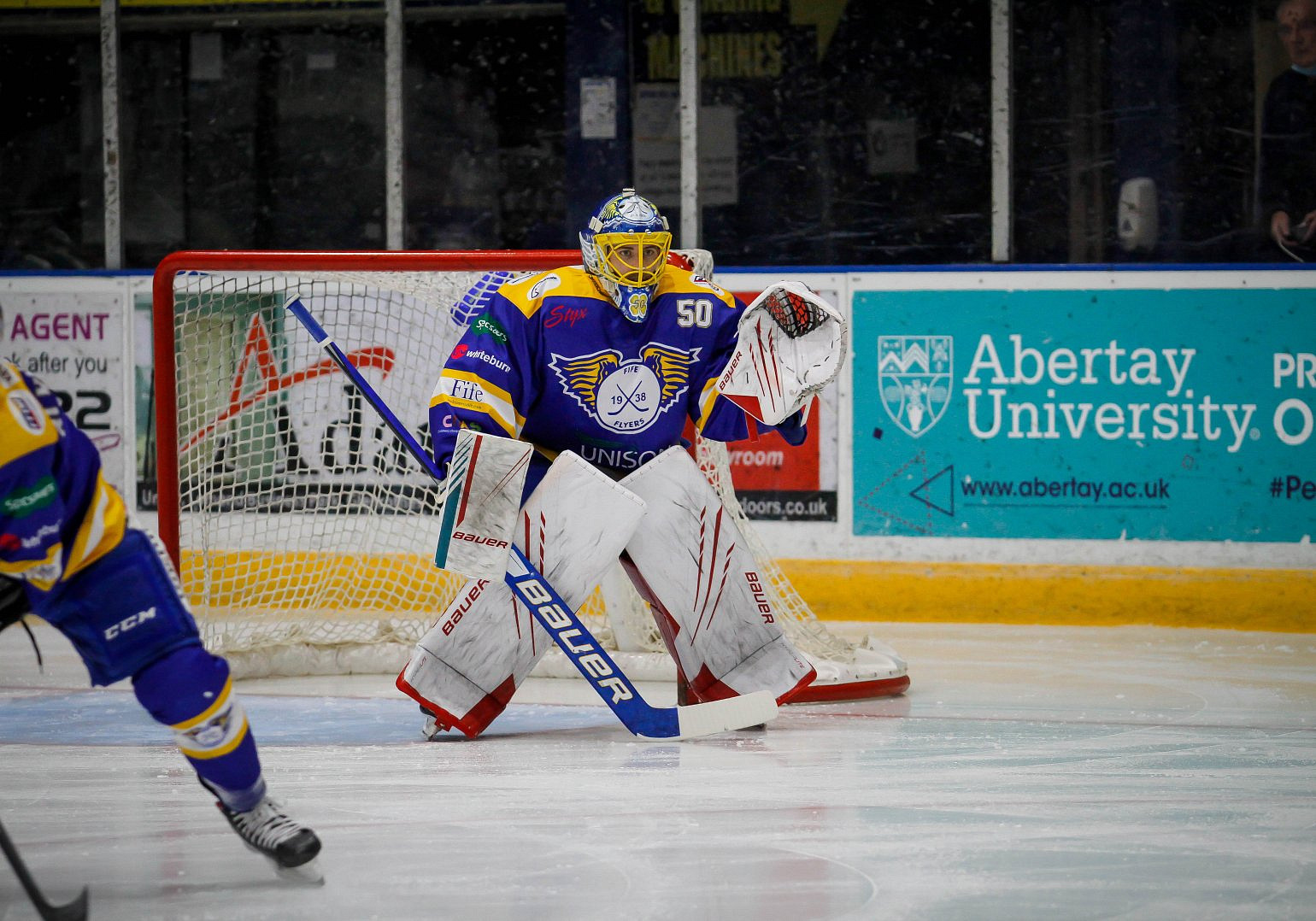 Netminder Shane Owen is Fife Flyers' first signing ahead of the 2022/23 Premier Sports Elite League season.
The goalie returned to the Flyers last season after spending the previous one in Belfast, and icing for Coventry in the 2021 Elite Series. Now 32, Owen ended the previous campaign with a 91.2% save percentage on a Flyers team that finished last overall - he also faced some 2,111 shots over the season, more than any other goalie in the league.
"One of my number one priorities was to secure Shane as our goaltender on a multi-year deal," said Todd Dutiaume. "His performances in the Flyers net speak for themselves and he will provide stability and ultra-competitiveness each and every game he is called upon for the next two years.
"The main objective now turns to building a strong and exciting team in front of Owey which reduces his workload and keeps him where he needs to be."
Earlier on Wednesday, the Flyers announced that Dutiaume would be taking on the role of General Manager of the Flyers in addition to Head Coach duties. Jeff Hutchins will step up to 'Associate Coach' for the new season.