This week's signings so far
Brett Ferguson will be back with Guildford (Photo: John Uwins)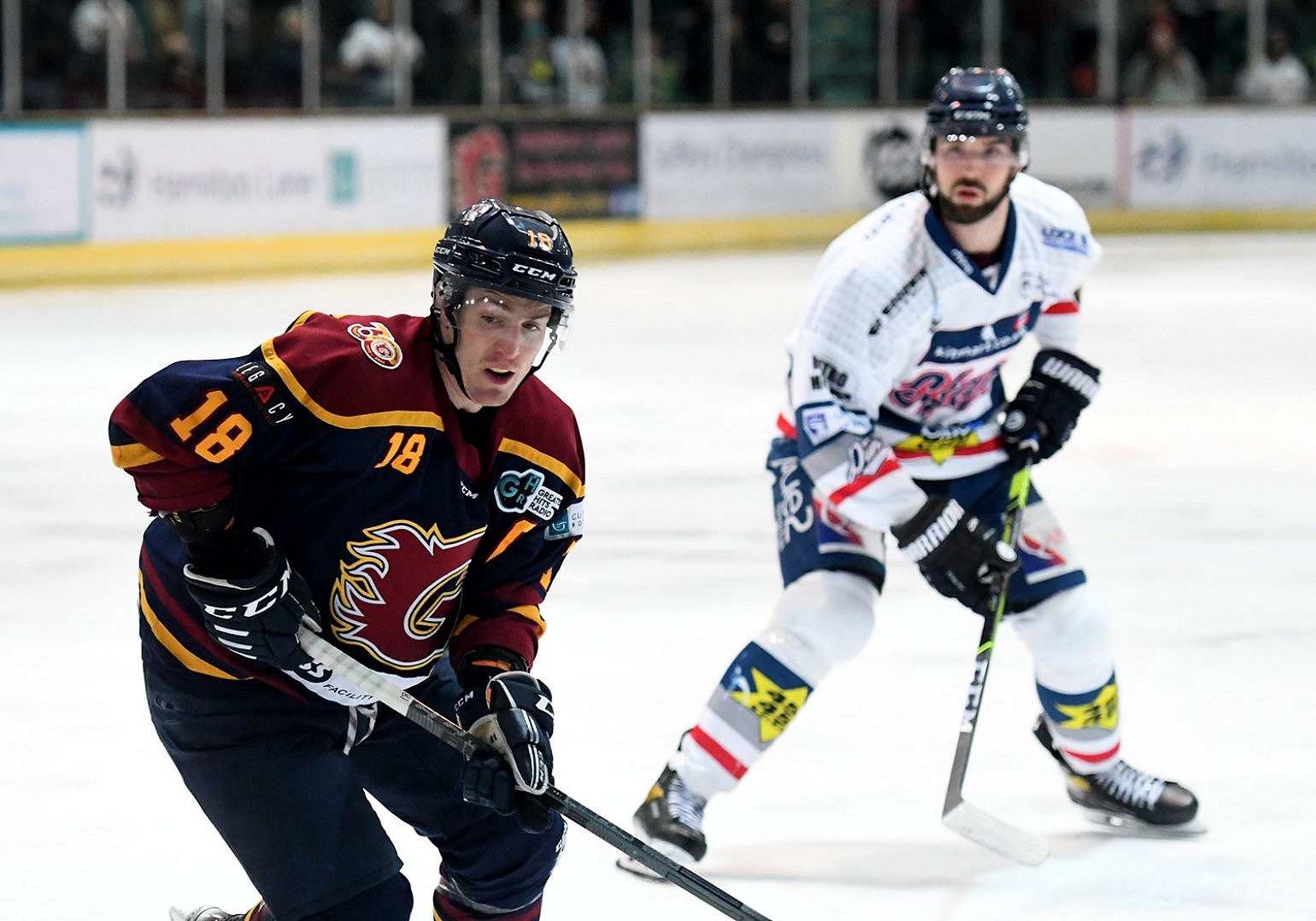 Monday's signing announcements continued into the early hours of Tuesday morning with more players confirmed under contract for the 2022/23 Premier Sports Elite League season.
Nottingham Panthers confirmed the re-signing of Jeremy Welsh, The Canadian forward totalled 22 goals and 46 assists over 66 games in his debut EIHL season.
Guildford Flames, meanwhile, announced that both Brett Ferguson and Ian McNulty will be back in Surrey for another season. Ferguson has been with the Flames since 2017, notching 65 goals and 163 assists in 241 games; while McNulty made his EIHL debut in 2021/22 and scored a team-high 32 goals.
In Scotland, Craig Peacock will be back with Glasgow Clan after a season in Fife. The 33-year-old from Peterborough was good for 24 points over 56 games last season, and previously played for Clan from 2016 until 2020.
Tuesday morning brought the news that Sheffield Steelers have re-signed Brandon Whistle on a two-year deal. The 24-year-old played for Aaron Fox's team on a two-way deal in 2021/22, but went on to ice in 30 games for the Yorkshire side putting up eight points. He had iced for the Steelers in 2018/19 before dropping into the NIHL.