Halbert re-signs with Blaze
Photo: Scott Wiggins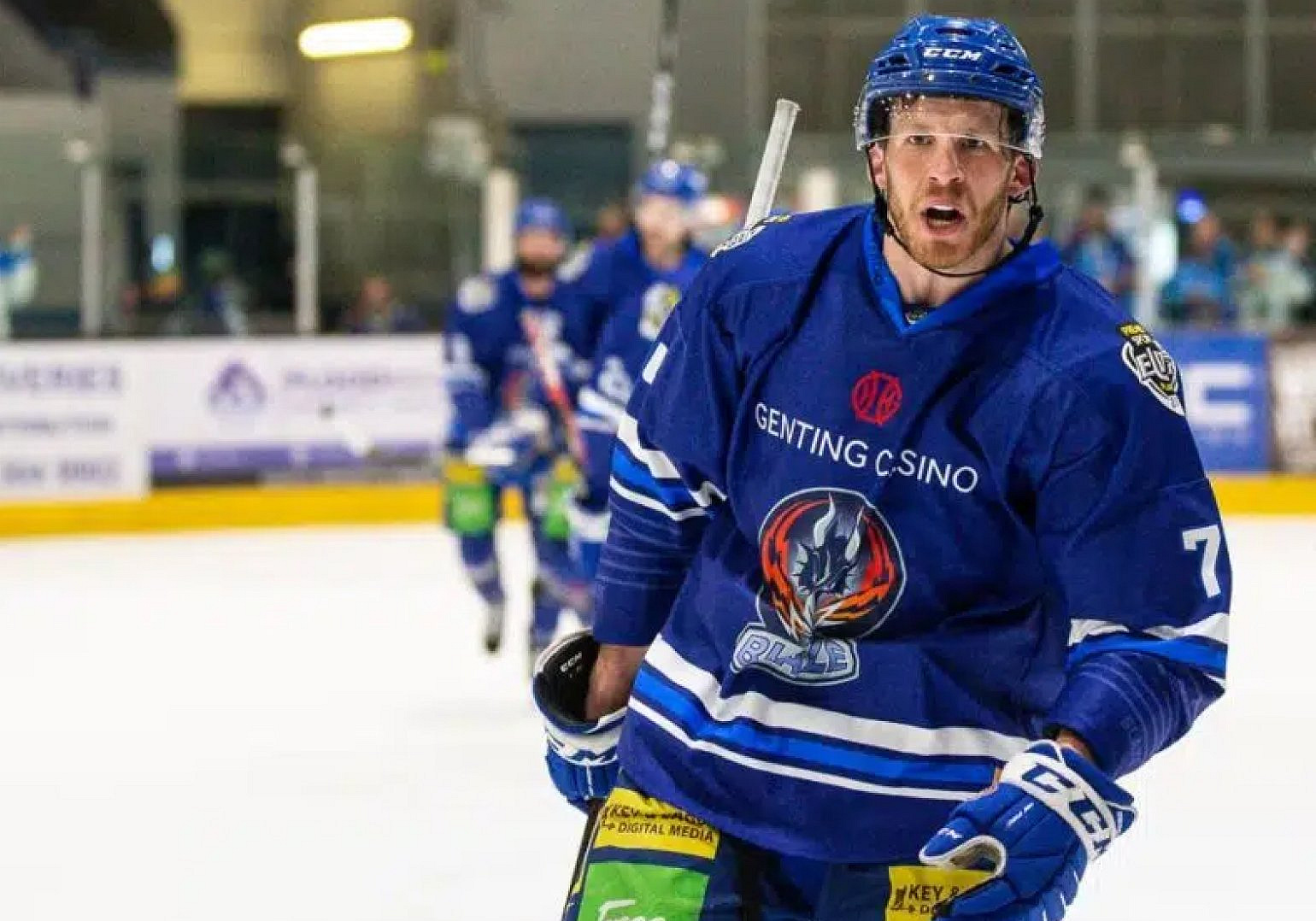 Coventry Blaze will welcome back defenseman Nate Halbert for the 2022/23 Premier Sports Elite League season.
The 26-year-old put up 31 points (seven goals, 24 assists) in 51 regular season games during his debut EIHL campaign and led the Blaze in ice-time with an average of 24.43 over the season.
Voted the best defenseman for the Blaze at the club's end of season awards, Halbert who was born in Nottingham, will be eligible for selection by Team Great Britain following his upcoming second year in the league.
Head Coach Danny Stewart said: "Getting 'Halby' back was a big move for us. He's a clear-cut top pairing guy at this level, and is a great start to re-building our team for next year. He is very good at both ends of the ice, plays all situations, plays with grit and was a definite fan favourite last season.
"Our goal is to get a bit quicker, and tougher to play against. He ticks both boxes, and is a big signing for us!"