Two Flames find new homes in Scotland
Photo: John Uwins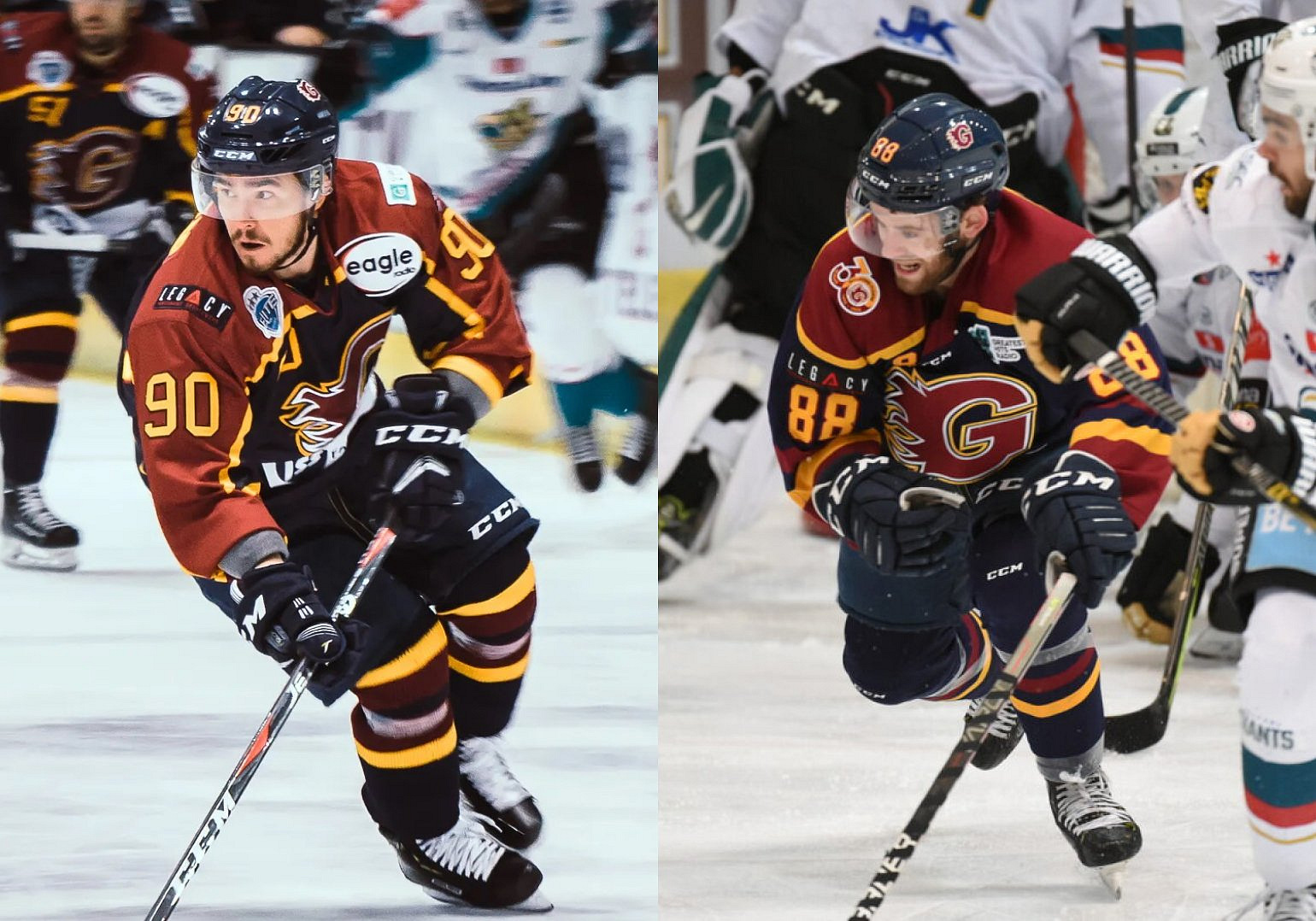 Former Guildford Flames John Dunbar and Chris Gerrie have both found new homes north of the border for the 2022/23 Premier Sports Elite League season.
Dunbar joins Glasgow Clan four seasons with the Flames which saw him clock up 244 points in 251 games. He helped Guildford to a Challenge Cup final and two Premier Sports Playoff Finals Weekend appearances. "John Dunbar is a proven commodity in our league and has been very productive for Guildford Flames," said Clan Head Coach Malcolm Cameron on his first signing of the summer.
"He caught my eye last season and proved himself to be a good powerplay player. He was creative and patient on the puck and it won't be a surprise to people that we wanted to add to our scoring this year.
"We wanted to have more depth in scoring and John is certainly going to help us produce and while he's more of a playmaker, he can put the puck in the net. "He ticked a lot of boxes for me and not only is he excited to be coming here, we're excited to have him."
26-year-old Chris Gerrie played his first season in the UK during 2021/22, and recorded 15 goals and 23 assists in 68 games. Stars General Manager and Head Coach, Jeff Mason, said: "Chris is someone who was very exciting to me. He was a player that had a very solid first season in the Elite League and he has the ability to do even more.

"He is very driven and he was looking for opportunities and felt like Dundee was a good fit for him, as did I and we are both looking for the same thing, which is for him to be a large part of our forward group.
"There will certainly be the opportunity for him to play those quality minutes and to have a large impact on our team offensively."