Player of Week 9: Travis Fullerton
Guildford Flames goalie takes weekly award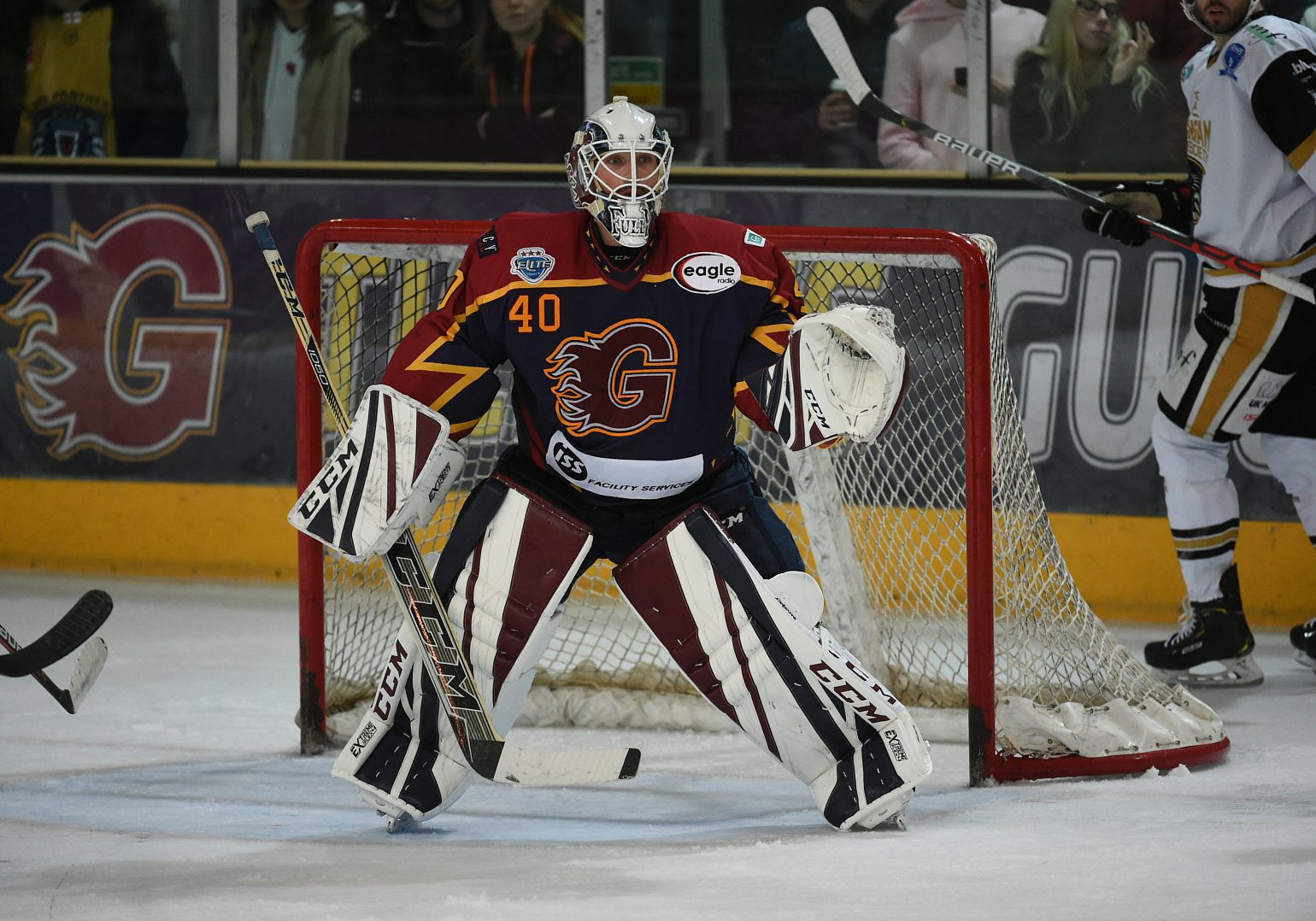 Guildford Flames were the form team of Week 9, winning all three games they played - two of them on the road as well.
Backstopping his team to three wins and saving 92.13% of shots, Flames' goalie Travis Fullerton is our Player of Week 9.
"It couldn't have gone any better for us grabbing the wins against two very good teams. We're really happy how we've progressed the last 6 or 7 games now and hopefully can keep it going," began Fullerton, looking back over one-goal wins in Coventry and Cardiff, and then at home to the Devils sandwiched in between. "There are very few nights when games aren't tight in this league now. It's always a battle every night so winning these types of games is really great for our confidence moving on."
The wins over Cardiff ensured that the Flames have won their challenge Cup Group, meaning that Head Coach Paul Dixon will get to choose who he wants to play in the next round. "For sure it's a good achievement for us, especially with the quality that was in the group. I think it's back to the league for a bit now, but we're looking forward to the quarterfinals when they come," explained the Canadian, whose side got off to a slow start in the league. "I think sometimes it just takes stringing a few wins together to get going and we've done that for most of October. The biggest difference I've seen is the way we've been defending as a team, I think."
Guildford added to their goaltending options with the signing of Belgian NHL draft pick Wouter Peeters. What's it like when another netminder arrives "I honestly think it just makes our team better as a whole," said Fullerton. "It worked well here last year so the plan all along was to bring another guy in. I've always enjoyed having a goalie partner, plus Wouter is a great guy and I think he'll do really well here. Having Mike Will here every day for the past couple years has been great for me, and great for the club, as well."
Finally, goalies are usually judged on save percentages and wins – but does the former matter, when you're achieving the latter? "I just love the way our team has been playing. It makes a goalie's job so much easier to have the guys we do blocking shots and battling night in, night out," explained the 31-year-old. "I've never really cared about personal stats that much. We want to compete for some trophies this year and we're moving in the right direction."