Dupont confirmed as Devils Head Coach
Photo: James Assinder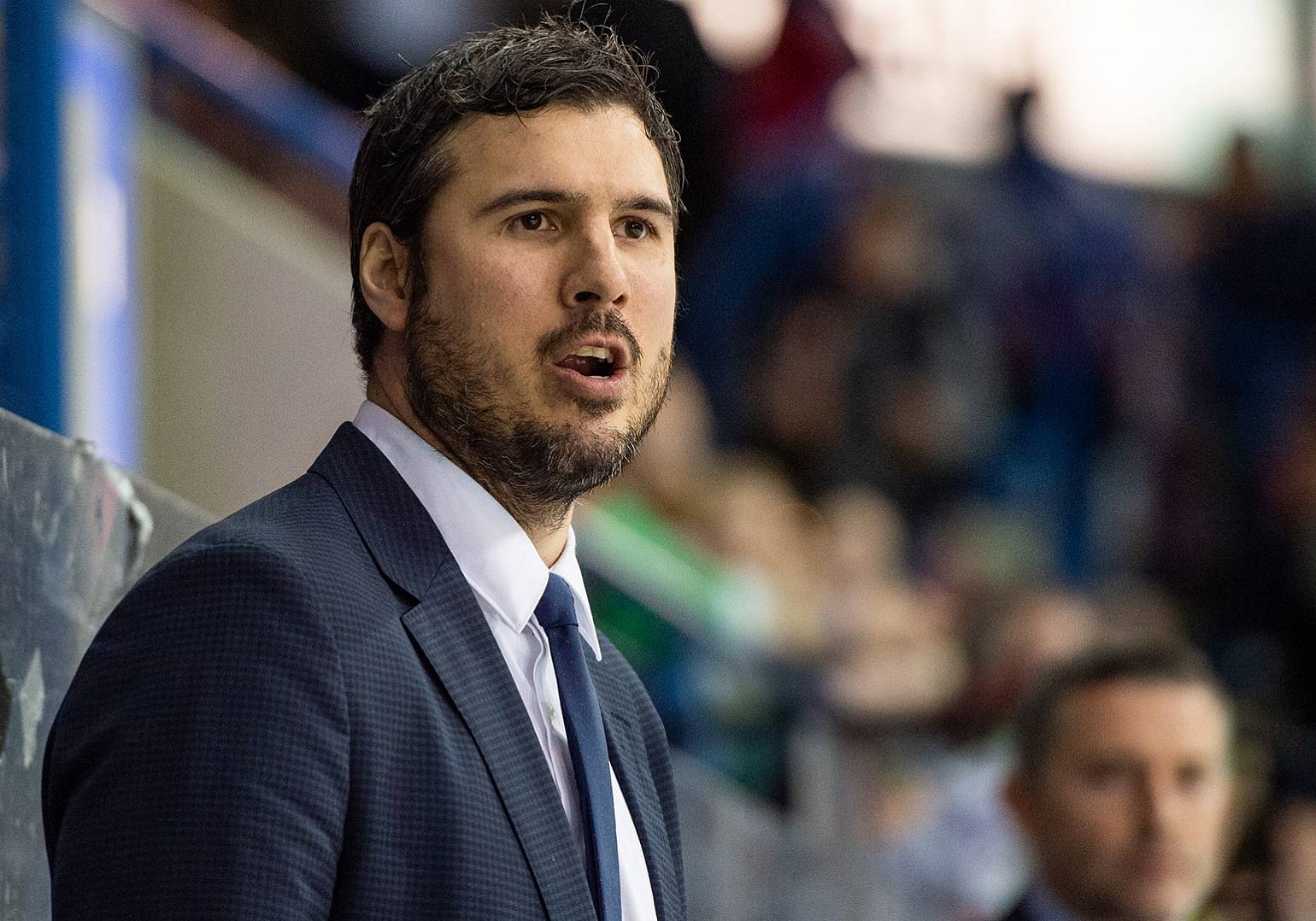 Having led Cardiff to the 2022 Premier Sports Playoff title, Brodie Dupont has this morning been confirmed as the Devils' Head Coach for 2022/23.
The 35-year-old overtook coaching duties following Jarrod Skalde's departure in April led the team to their third consecutive Playoff Championship earlier this month. Originally signed as a player/assistant coach last season, Dupont officially retired from playing due to injury midway through the year. He stepped behind the bench with Skalde and Neil Francis just after Christmas.
"I am excited to get started and looking forward to bringing the core of the team back from last season. We had a great group, and we all got a taste of winning a championship last season, so guys are hungry to win again. So am I," said Dupont.
"I understand how big of an opportunity this is for me, but I am definitely prepared for this. I don't feel like a rookie Head Coach, I feel like this is what I have been preparing for the last number of years.
"I want to thank Franny, Todd and the Owners (Steve, Kelly, Craig and Brian) for the opportunity. I am excited to start getting some of our signings announced now."
Managing Director Todd Kelman spoke about hiring Dupont: "We took the decision with two weeks left in the season to make a coaching change, and the plan was to give Brodie the chance to prove himself as a Head Coach, which he obviously did.
"We saw the way the guys responded to him, to his coaching style, to him as a leader. This guy deserves to be a Head Coach and speaking on behalf of the owners, Neil Francis, myself, and the rest of the organisation, we are very comfortable with Brodie Dupont as our Head Coach.

"Brodie is not alone trying to learn how to recruit, build a team, budget for a season. He is surrounded by experienced people, none better than Neil Francis, who worked closest with Dupont this season and was a huge advocate of naming him Head Coach.

"We have spent years building our culture, which of course is about winning, but it is also about how we treat our players and staff and our relationship with our fanbase. Brodie is a perfect fit for this team. I hope the fanbase embrace him as much as the players have. When a coach has the buy-in from his guys, when they want to follow someone the way they want to follow Dupont, that's when great things can happen."