Dowd signs multi-year extension with Steelers
Photo: Dean Woolley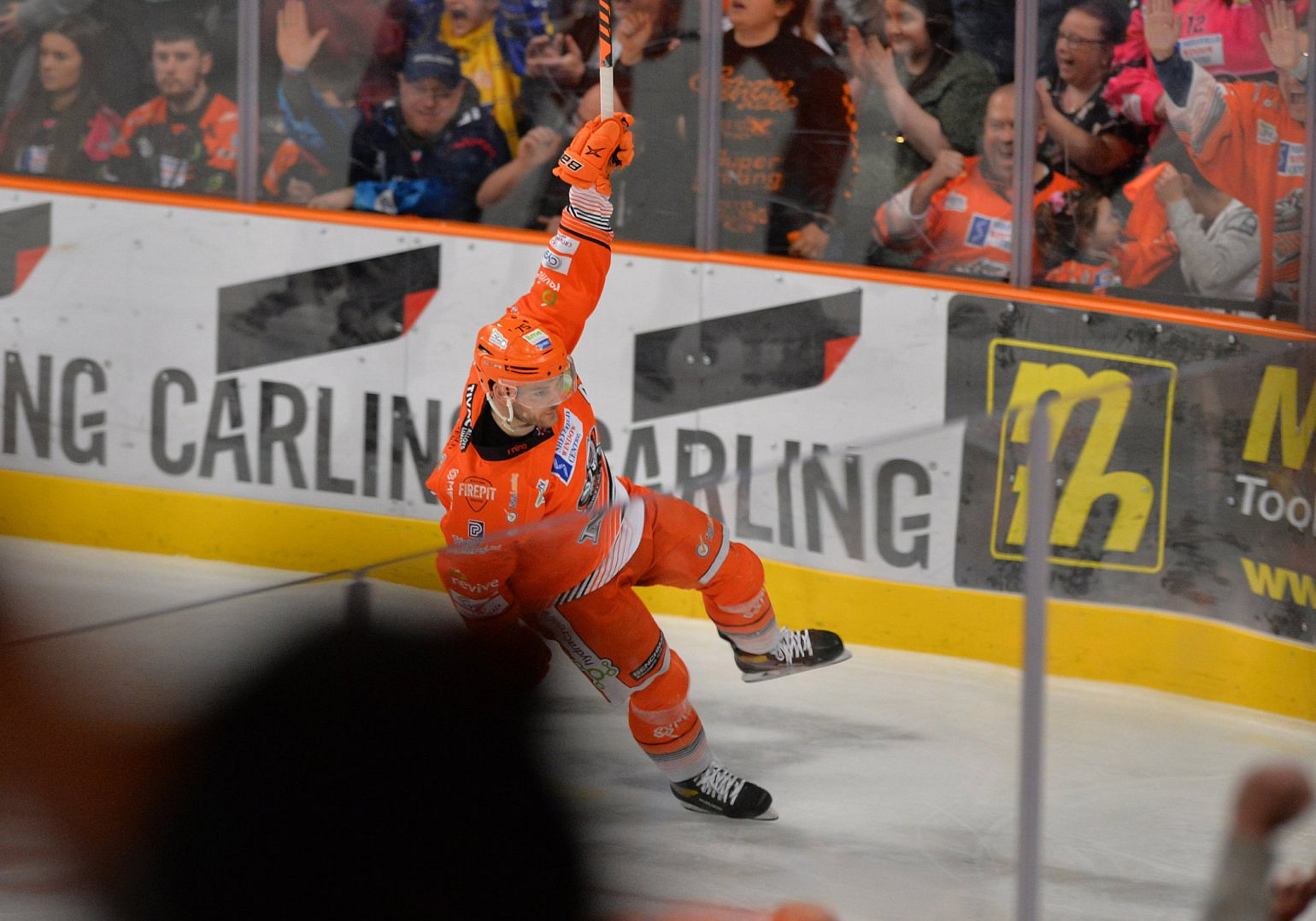 Sheffield Steelers have signed forward Robert Dowd to a multi-year contract extension.
"We extended 'Dowdy 'before the 21/22 season to a 3-year contract so he will still have two years remaining on that deal," said Head Coach Aaron Fox.
"We have seen how important his game is to us as a team. Dowdy gives you a high-end top six guy that can play all three forward positions. With 33 goals in all competitions, he's proven again he's got a lot of good hockey left in him and we are thrilled to have him for another two seasons".
Dowd, who will head into his 15th season as a Steeler, added: "It was nice last year to sign a long-term deal, it helps not having to go through the negotiating process every 12 months. I think everyone knows Sheffield is home and that I want to end my career here as a Steeler
"Whilst I hit a few personal milestones this last season, (breaking Jeff Legue's EIHL scoring record) it's championships and trophies we are more interested in, so all in all we have to say we didn't achieve our goals.

"I'll head to the World Championships with the National team and then have a week or two off before the preparation starts again for next season. Our aim will be as ever, to compete and to win."