EIHL ends season with 4th-highest attendances in Europe!
Photo: Hayley Roberts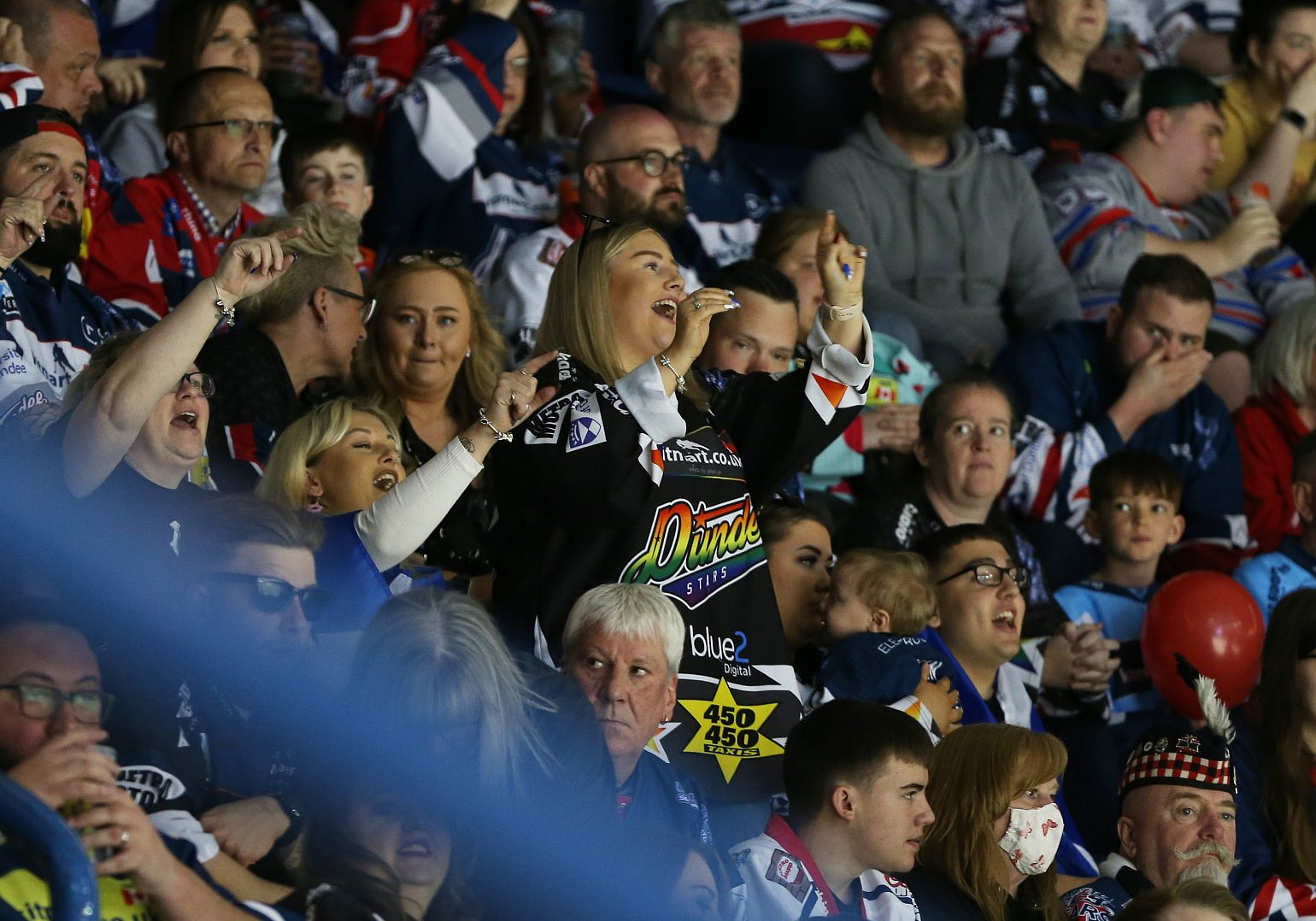 The Premier Sports Elite League has ended the 2021/22 season with the fourth-highest average attendance across Europe!
Published today by the International Ice hockey Federation, the EIHL's league-only figure ended the season at 2,885.
"The big winner in the ranking was the Elite Ice Hockey League from the United Kingdom," said the IIHF. "Attendance numbers only decreased by 5% and with an average of 2,885 spectators, the Brits were fourth in the European ranking behind Switzerland, Sweden and Germany but ahead of powerhouses Finland, Czechia and the KHL."
Five EIHL teams made it into the Top 100 club attendances across Europe:
#6 Sheffield Steelers - 6,693
#27 Nottingham Panthers - 4,740
#37 Belfast Giants - 4,155
#55 Cardiff Devils - 3,041
#62 Glasgow Clan - 2,772