Giants blank Stars to reach final
Photo: William Cherry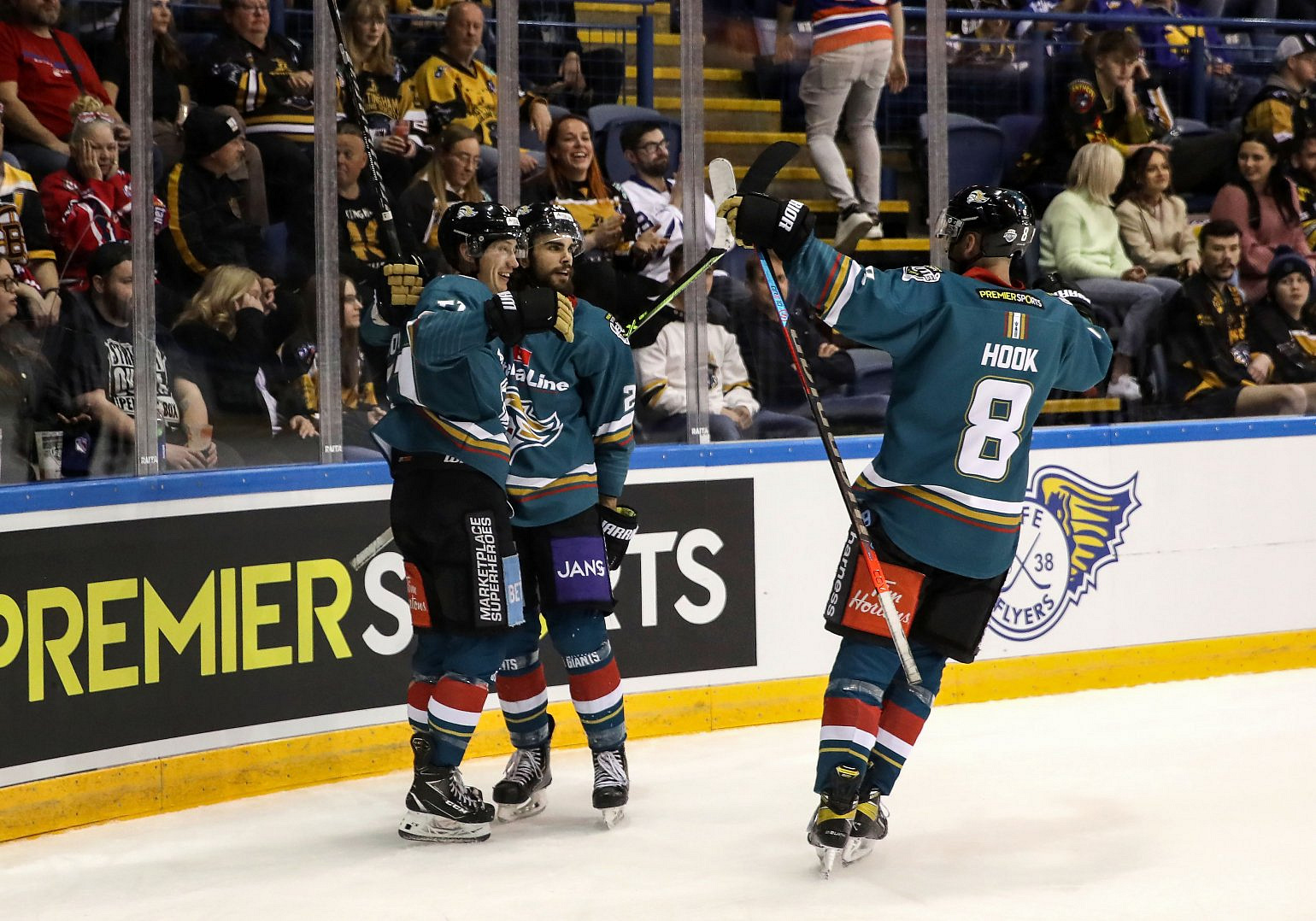 Belfast Giants advanced to the 2022 Premier Sports Playoff Final with a 6-0 shutout of Dundee Stars, keeping alive their chance of a grand slam this season.
After a high tempo opening exchange of chances, it took a great individual play by Giants Mark Cooper to open the scoring in period 1 at 14:22. A composed finish between the pads of Adam Morrison after tracking down an attempted Stars neutral zone clear.
Shortly after, Morrison was called into action again denying the Giants quick shot from the slot with a miraculous blocker save at full stretch keeping Dundee within 1 at the end of the first.
Mark Cooper would score his and Belfast's second of the game a little over a minute into the second period beating Morrison at his near post.
Cooper would complete his hat-trick just before the halfway point of the game tipping Ciaran Long's shot over the blocker of the Stars' netminder. The Giants would tally another before the period ended with Soy and Boucher combining well close in on Morrison's goal, allowing the latter to slam the puck home into the yawning cage.
If Dundee were to get back in with a chance of reaching the Premier Sports Playoff Final, they would need to create chances quickly in the third period which is exactly what they did. Hard forechecking to create turnovers, creative faceoff plays, and individual breakaways created opportunities, but all would be denied by Beskoworany in the Giants' goal on the way to a playoff shutout.

Lewis Hook and David Goodwin would add late powerplay goals to secure the victory and the first place in tomorrow's Premier Sports Elite League Playoff Final for the Belfast Giants.