7pm: Devils and Flames in second Semi-Final
Photo: James Assinder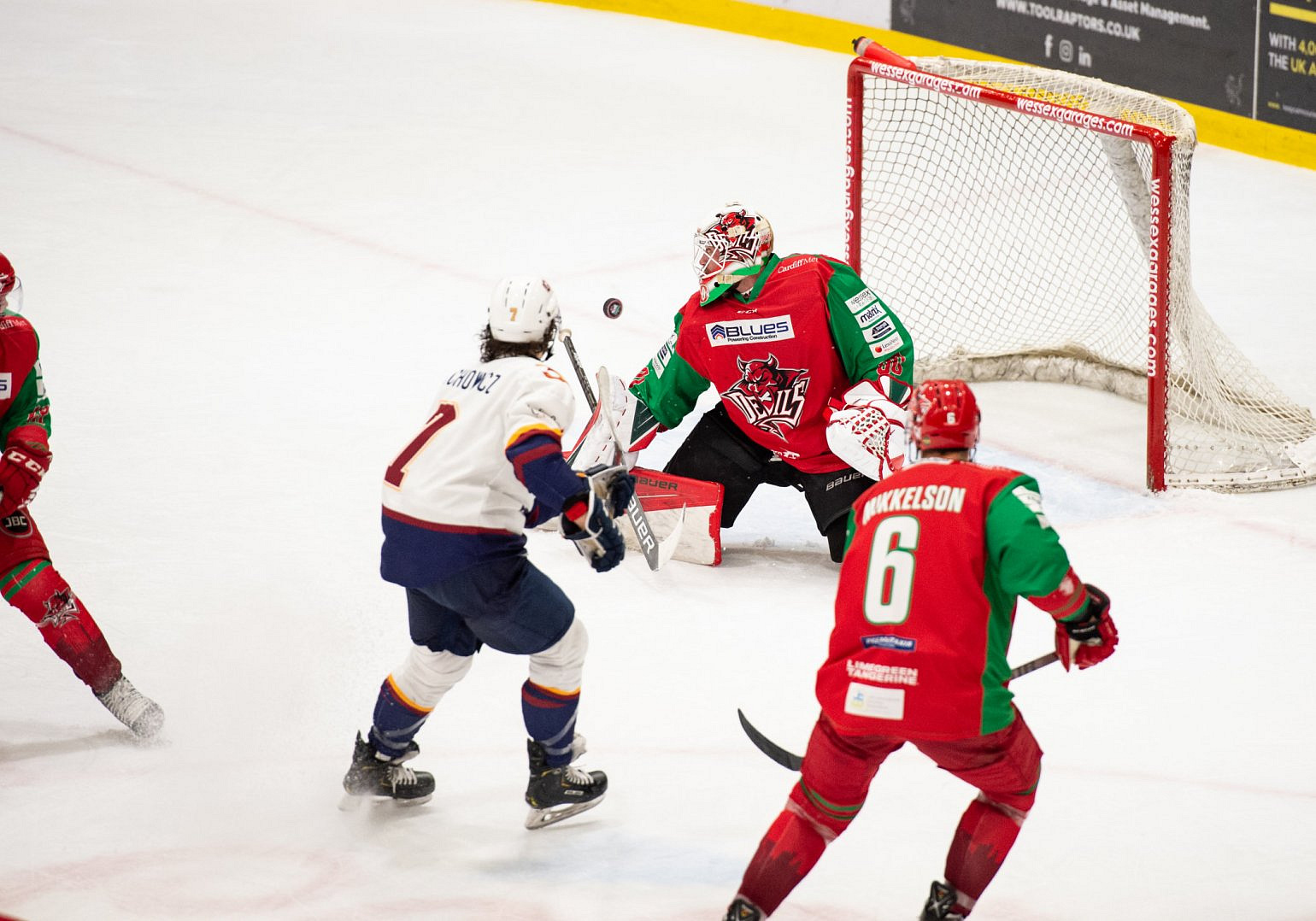 Cardiff Devils and Guildford Flames will know their opponents in the 2022 Premier Sports Playoff Final by the time they face off at 7pm, but who'll be playing in Sunday's final will be on the line.
The Devils came from a one-goal aggregate deficit to make the final, shutting out Glasgow in Braehead and winning the game 2-0 to advance 5-4 on aggregate. Having won the playoffs in 2018 and 2019, the Devils are going for the infamous 'three-peat'.
Guildford came from behind six times against Nottingham before taking a late lead to win the series 7-6 on aggregate. The Flames reached this stage of the playoffs in 2019 but were beaten by a late Belfast Giants goal in the Semi-Finals.
This game will be live only on Premier Sports! Join Aaron Murphy and Paul Adey this evening - click here to sign up!