Finnerty steps back to take on GM role at Storm
Photo: Mark Ferris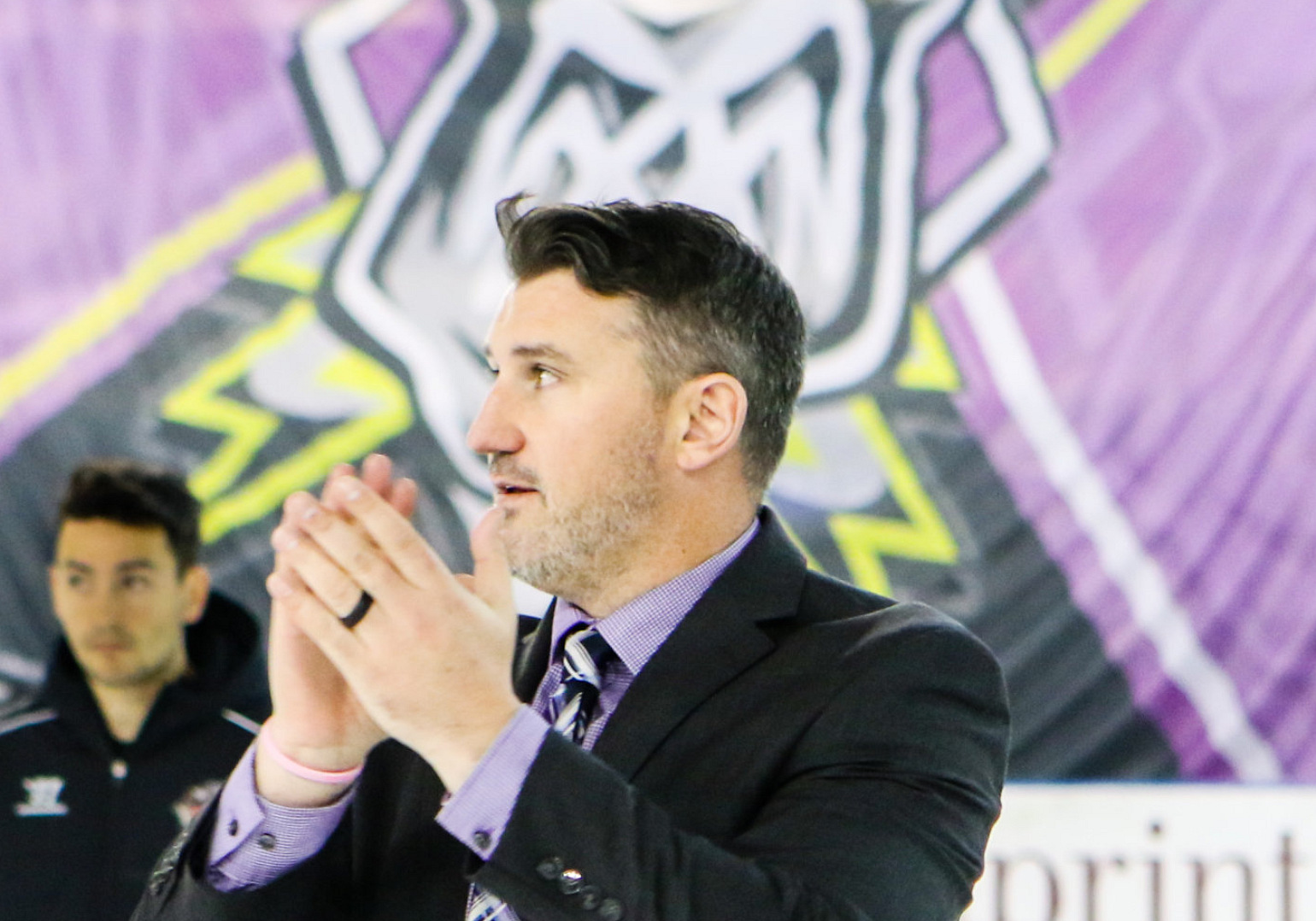 Manchester Storm's Ryan Finnerty will step back from his role as Head Coach to concentrate on being the team's General Manager, the club has revealed.
"I feel like this is the right time for me to step away from the bench – all coaches within any league have a shelf-life and it's a decision that will better our wonderful club, explained Finnerty. "It is the perfect time for somebody else to take-up the reigns and negotiations for this position are already underway.
"The dual role of Head Coach and General Manager has been taxing, particularly in recent times, and I am confident in my decision to fully focus on expanding our off-ice positions. I am excited about the challenge my new role brings and feel strongly about our chances of accomplishing great things with a freshly built roster next season."

Managing Director Jamie Tunstall commented: "First of all, I would like to congratulate and also thank Ryan for all his hard work and dedication to the role of Head Coach of the Manchester Storm. Not only is he a close friend but also a business partner and when we took over the running of the club, this was always the plan for Ryan, eventually to move away from the coaching role and into purely into an off-ice GM role.

Obviously the decision wasn't an easy one for Ryan but after a few discussions, I think to move this club forward like we have always planned to do, then as a club we fully support it and are excited for what lies ahead both on and off the ice. I'm sure he will be as successful off the ice as he was on it. Thanks for the memories Ryan, now let's make new ones."