Tonight: All on the line in tight Quarter-Final second legs
Photo: Derek Black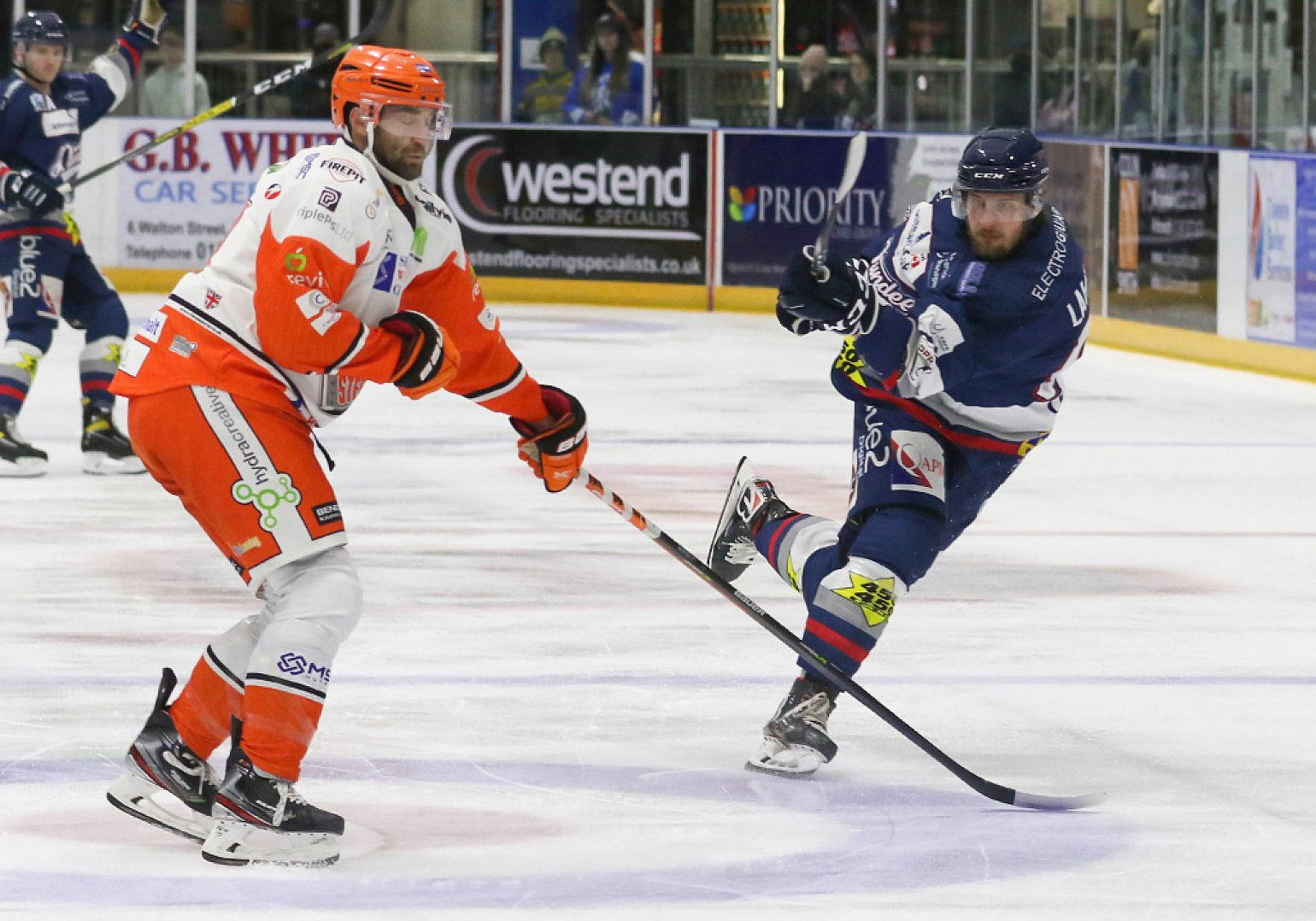 If you were writing a script for the Premier Sports Playoff Quarter-Finals, you probably couldn't have made one much better than how Saturday night's games played out. We head into the second legs on Sunday with two tied series, and another two separated by just a single goal.
Belfast and Nottingham have home-ice advantage in their respective matchups from 4pm this afternoon. The league champion Giants left Coventry tied at two each in a game that Head Coach Adam Keefe was not please with his team's compete level. Coventry, however, have not won in Belfast all season.
In Nottingham, the Panthers are level heading home but gave up four one-goal leads in Guildford before the game ended 4-4. Owen Griffiths tied that series late on to set up the winner takes all clash today.
From 5pm, Dundee Stars look to book their first appearance at Playoff Finals Weekend since 2017 when they begin the home leg against Sheffield a goal ahead. Sebastian Bengtsson's strike inside the final three minutes was the only thing separating the Stars and Steelers over 60 minutes on Saturday - Dundee hold a 2-1 record against Sheffield at the DIA this season.
Finally, at 6pm, Glasgow Clan are 4-3 up on aggregate as they look to ensure only their second appearance in the final four. Clan led their series against Guildford in 2019 by a goal after the first leg but couldn't finish the job on home ice then - if Cardiff do overturn the deficit, Cole Sanford's goal with 2:15 left on Saturday may well have be the one that swung momentum back in their favour.
What happens if we're tired on aggregate?
If the scores are tied on aggregate after tonight's games, i.e. following 120 minutes across two legs, the following process shall be used to determine a winner:
A 5-minute sudden death overtime period, played 3-on-3
A Best of 5-shot shootout, followed by sudden death shots if required