Tonight: Playoff Quarter-Final First Legs!
Photo: William Cherry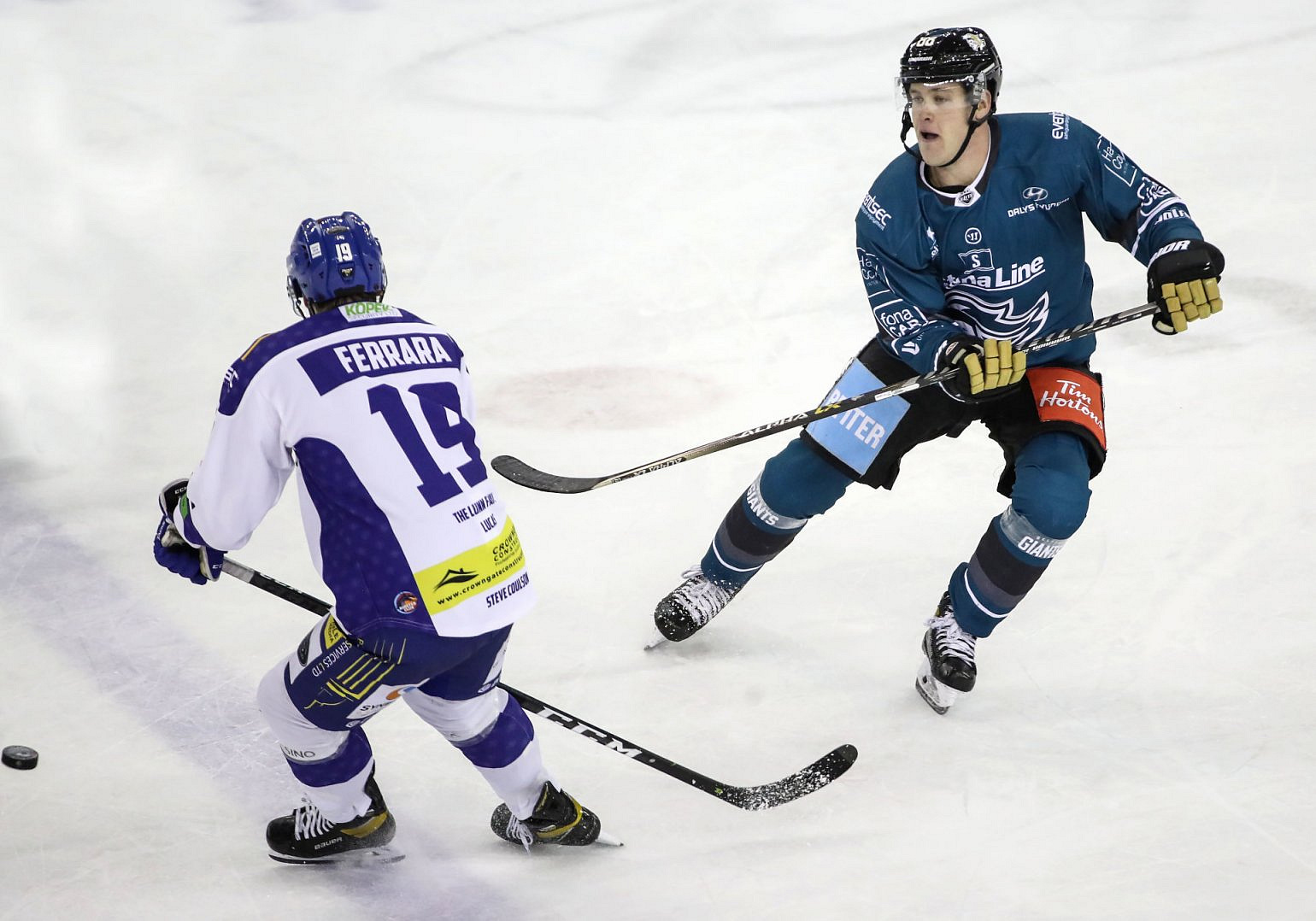 We're into bonus hockey time with the start of the Premier Sports Playoffs, as the eight qualified teams contest the first legs of their series this evening. No one can qualify for the Premier Sports Playoff Finals Weekend tonight, but they can either put themselves in a better or harder position to make it through.
Action starts tonight at 6pm in Guildford where the Flames, fifth overall from the regular season, take on fourth-seeded Nottingham Panthers. Guildford are set to be at full strength against a team that they've not beaten in regulation at home in the league this season. Nottingham meanwhile have been without starting goalie Kevin Carr for most of April, but may be able to call him back into the lineup today - that could be a late decision.
At 7pm, games also start in Coventry and Sheffield. At the home of the former, the Blaze will take on league and cup champions Belfast for a place in the final four. The sides met last weekend in Belfast where the Giants came from two down and also hit a late winner in a 7-6 win. Coventry lost all six league games to the Giants this season, but did manage a 3-2 home victory in the cup Quarter-Final.
In Sheffield, the Steelers celebrate St. George's day with the visit of Dundee Stars in an England vs. Scotland affair. It was back-to-back defeats to the Stars that proved costly for the Steelers' title hopes earlier in 2022, but with one trophy left this season the Steelers will be under an element of pressure to make it to finals weekend. Dundee are celebrating playoff qualification for the first time since 2017. That season they finished seventh overall and made it to the Semi-Finals - in 2022 they've already accomplished a seventh-placed finish.
Then at 19:30 we're live on Premier Sports for third vs. sixth when Cardiff host Glasgow. Like the Steelers, Cardiff have opted to play the first leg at home despite being the higher seeds and will hope to make that advantage count against a team they've only lost one of six meetings against this season. Clan held a first-leg lead against Guildford in 2019 before letting it slip on home ice. Both of these sides ended the league season on a run of three straight wins.