Flames go fifth with road win
Photo: Mark Ferris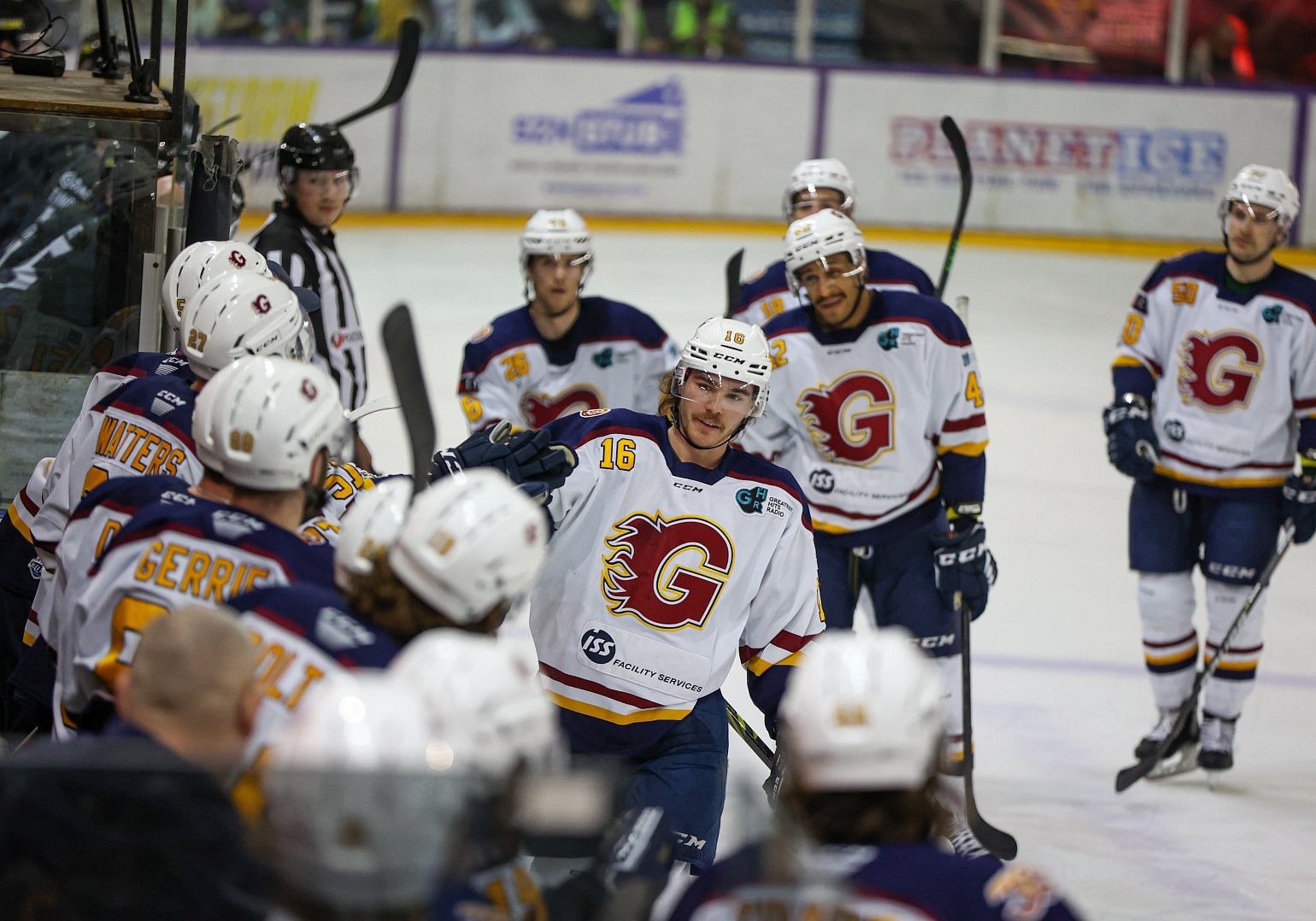 Guildford Flames were the big winners on =Saturday night so far as the Premier Sports Elite League standings are concerned, jumping two places up to fifth thanks to a tight win in Manchester.
The visitors were ahead inside two minutes on a powerplay - while the Storm almost scored shorthanded at one end, the Flames broke up the ice and converted through Levi Cable for the lead at 1:52.
Adan Brady sniped through a screen from the faceoff circle to level for the Storm at 5:50, but the Flames were back ahead by 11:11 through Turner Ripplinger. 
That was to be the final goal of the game. Inside the minute part of the game, Storm replaced Jason Bacashihua in net with Phil Pearson to give him his first minutes in the Elite League. The 34-year-old was pulled for the final 90 seconds as the hosts pushed for an equaliser, but to no avail.
Storm's home season ended in defeat, while these two teams will meet again tomorrow to complete the regular season.