Tonight: Final Saturday of regular season
Photo: David Williams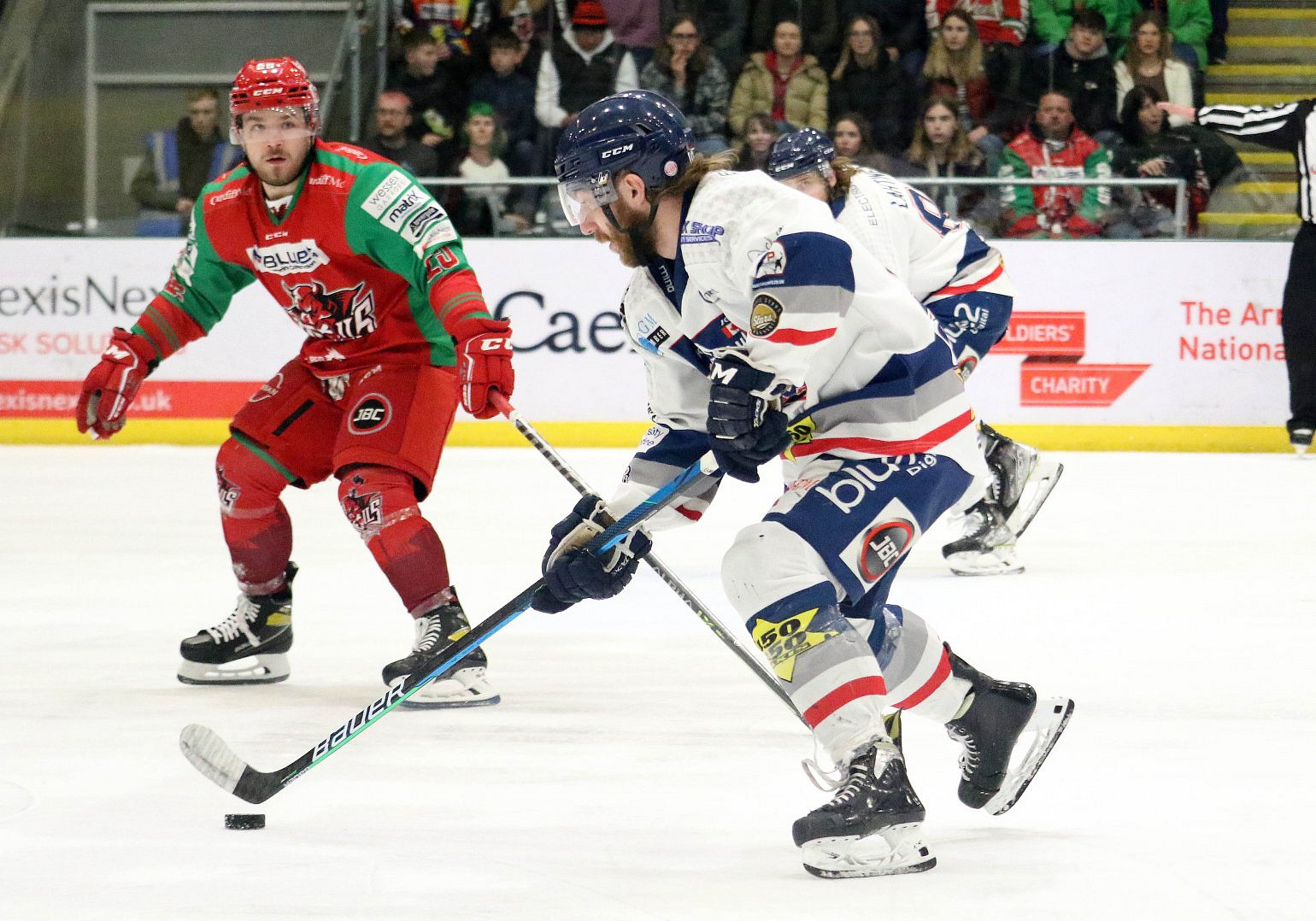 We're into the final Saturday of regular-season action in the 2021/22 Premier Sports Elite League.
While the league title is already sewn up, and the top four locked in position, there's still an almighty battle going on below them for playoff seeding. We go into the final two days of the season with only two points separating fifth from eighth.
Dundee, currently top of the chasing pack, head to Cardiff hoping to hold on to that position. Were the Stars to end up finishing a place lower, these teams would contest a Quarter-Final series. The Stars already have a road league win in the Devils' building this season.
Coventry, a point back, are in Belfast tonight. The Giants have already won the league title and celebrated raising their Premier Sports Challenge Cup banner on Friday night with an overtime win against Sheffield.
Also on 50 points are Guildford, who will play a home and home series with Manchester to finish off their regular season. Tonight is the Storm's final home match of the year as they look to go out with a bang after failing to make the playoffs.
Finally in Scotland, Glasgow - who are eighth but are just two points off Dundee - host Fife in the first of another home and home series to finish off the season. The Flyers will be confirmed wooden spoon winners if they lose tonight, while Clan could still potentially end the weekend as fifth seeds for the playoffs.