Tonight: Steelers out to spoil Giants' celebration
Photo: William Cherry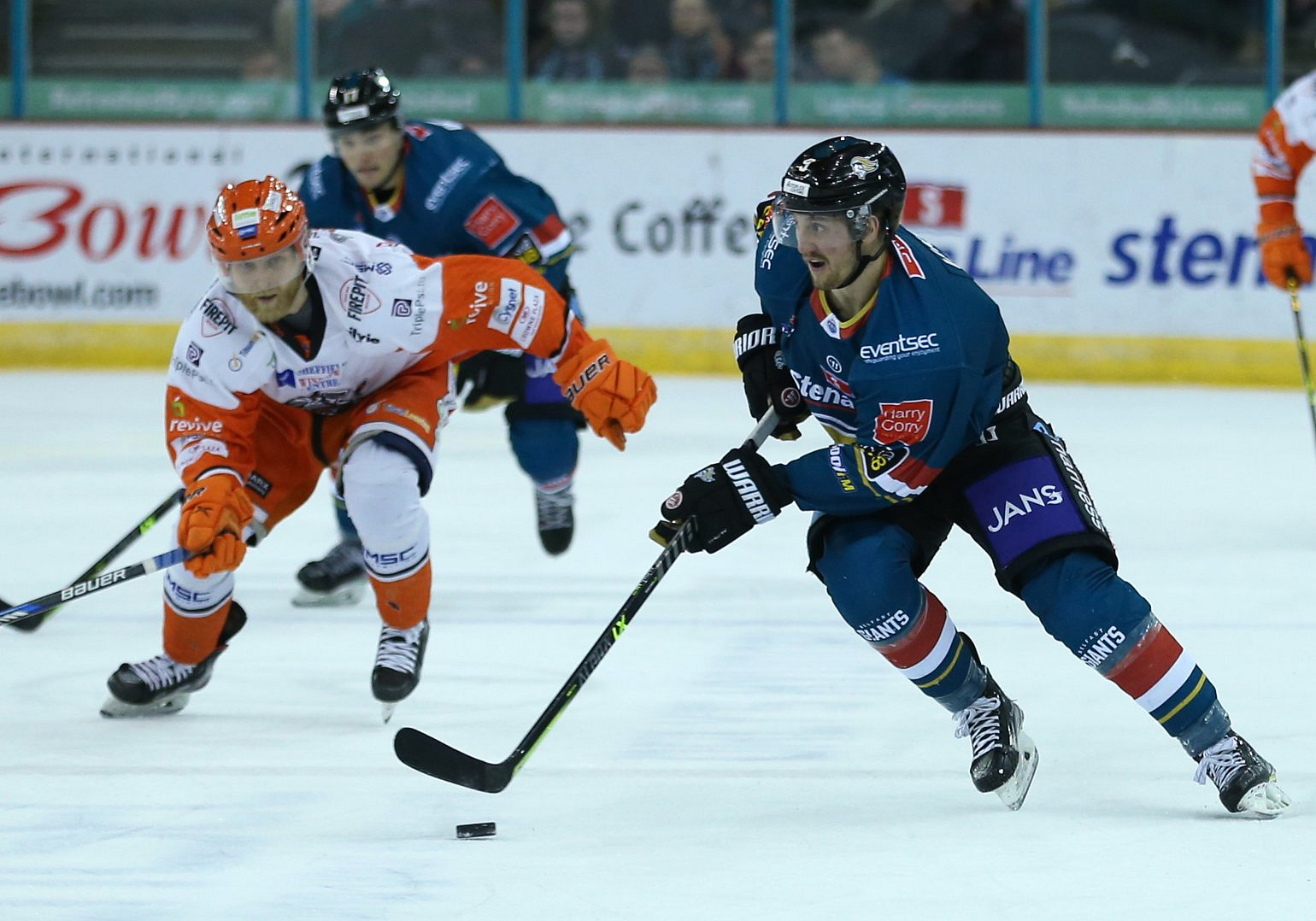 Sheffield Steelers head into Belfast this Friday evening looking for a bounceback after losing the league title on their own ice to the Giants last Sunday.
CLICK HERE TO WATCH THIS GAME ONLINE!
The Giants wrapped things up with two games to spare thanks to Scott Conway's winning penalty shot, and have enjoyed a week of celebrations back home in Belfast.
Sheffield cannot finish any lower than second in the table and play their final regular season game tonight. Head Coach Aaron Fox used the midweek trip to Glasgow as an opportunity to rest some players carrying injuries, plus gave extended ice time to Brandon Whistle, Cole Shudra and Alex Graham.
The only point of slight note in the Steelers' last three games is that they've only scored two goals - this for a team that have averaged over 3.7 per game for the season.
Due to both teams' seeding heading into the playoffs, the only time they could meet again after tonight would be in the Premier Sports Playoff Final itself.