Today: 5 teams looking for best playoff seeding possible
Photo: Scott Wiggins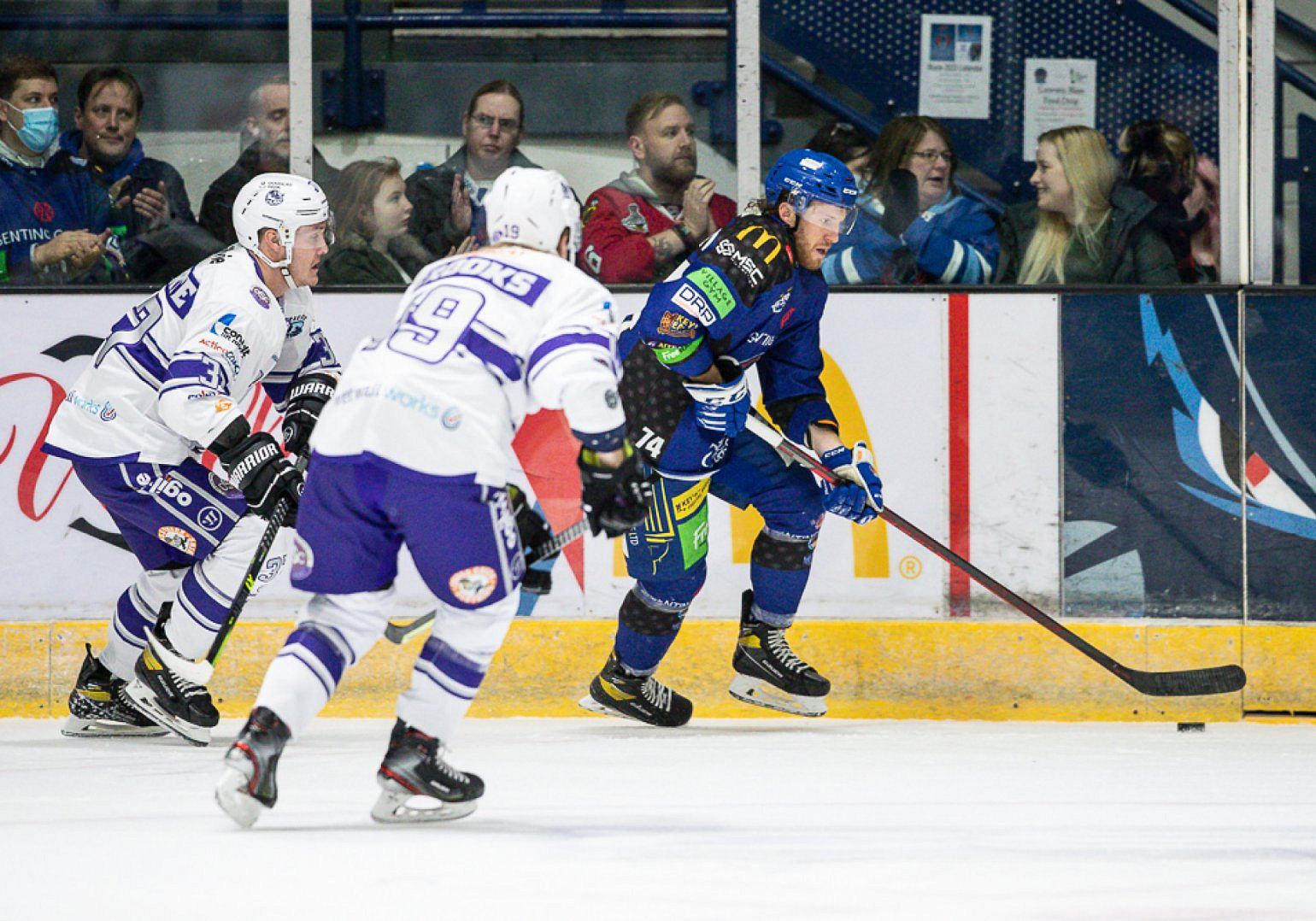 While a lot of Sunday's attention will be on the league title race, and with playoff qualification now sewn up, five teams will go looking to secure the best possible seeding in the post-season on Sunday afternoon.
Nottingham's road win in Coventry on Saturday night might just have given them enough points to remain fourth, a position they've occupied for most of the season. They host Guildford at 4pm after having ended a run of defeats and seeing Will Kerlin get his first win for the team. The Flames' overtime win in Cardiff kept them very much in the hunt for fifth as well.
CLICK HERE TO WATCH PANTHERS VS. FLAMES
If Dundee can complete a weekend double over Fife, the Stars will head into the final week of the regulation season in fifth - aiming for their best league finish since 2014. They face off at 5.00pm.
Hunting them down a point back are Coventry who host Glasgow 30 minutes later. The Blaze are a further one point ahead of the Clan in the tightly-contested middle pack, and both teams still have realistic expectations of finishing at least fifth.
CLICK HERE TO WATCH BLAZE VS. CLAN
In Manchester, Storm return home knowing they won't be able to make the playoffs against a Cardiff team that are locked in to finish third. The Devils are looking for their first win under new coach Brodie Dupont, while Storm have two games left at the Shelter this season to end on a high.
CLICK HERE TO WATCH STORM VS. DEVILS