McNally suspended for instigating an altercation
Devils forward receives suspension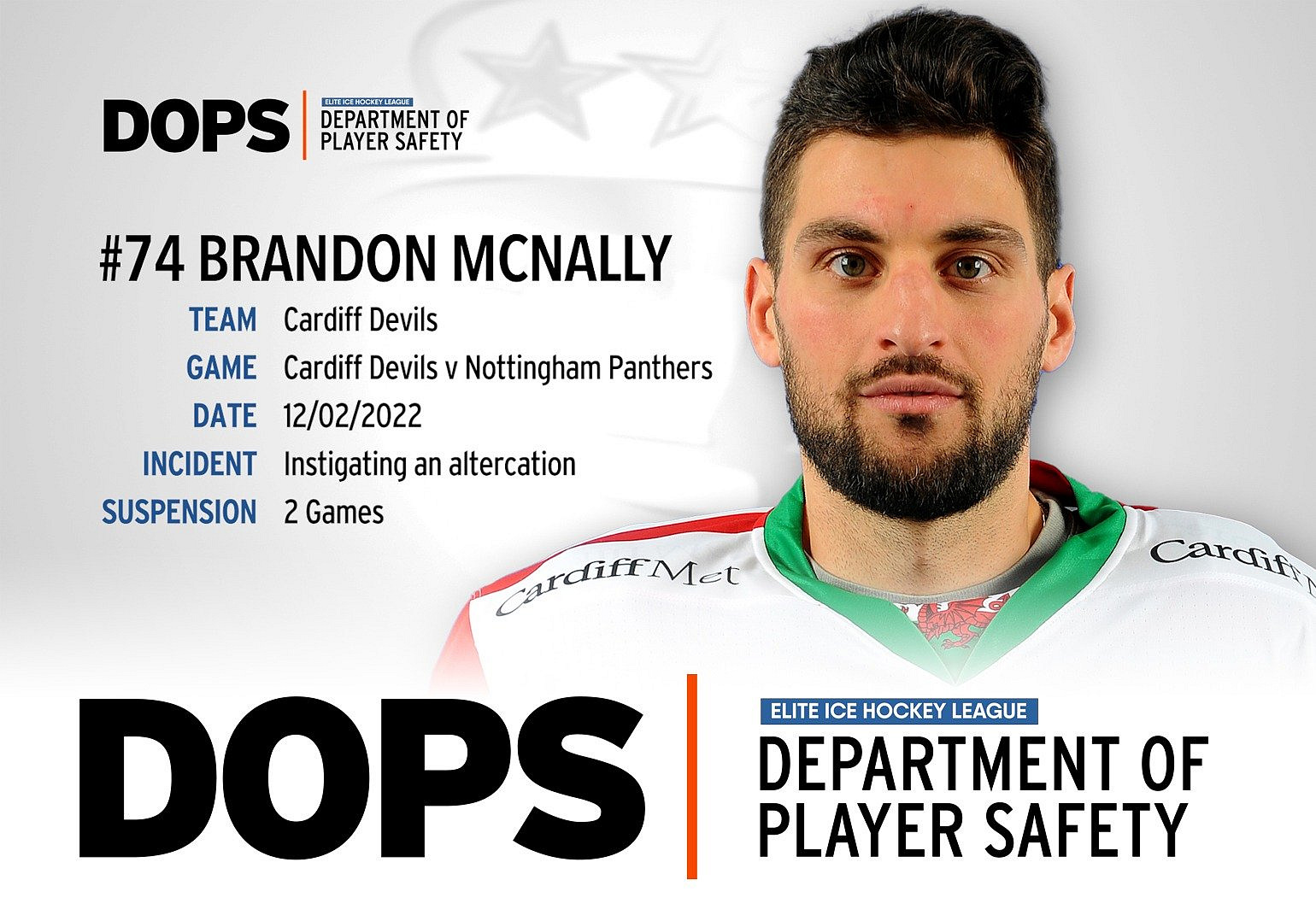 On Saturday night in Cardiff, Devils forward Brandon McNally was ejected from the game following an altercation with Panthers forwards Mathieu Tousignant.
After consultation with the match night officials it was deemed that:
This is a stoppage of play where both teams are entitled to make a line change with Cardiff being the home team and therefore having the last change.
It was deemed that McNally left the bench as part of a legal line change
However, instead of proceeding directly to the ensuing faceoff he skates directly towards Tousignant and instigates an altercation.
To summarise:
Players making a legal line change need to proceed directly to the ensuing faceoff and not engage opposition players. McNally has previously been suspended during the EIHL 2021/22 Season.
Effective immediately, Cardiff Devils #74 Brandon McNally is fined and automatically suspended for two games.