Player of Week 8: Luke Ferrara
Blaze forward takes weekly award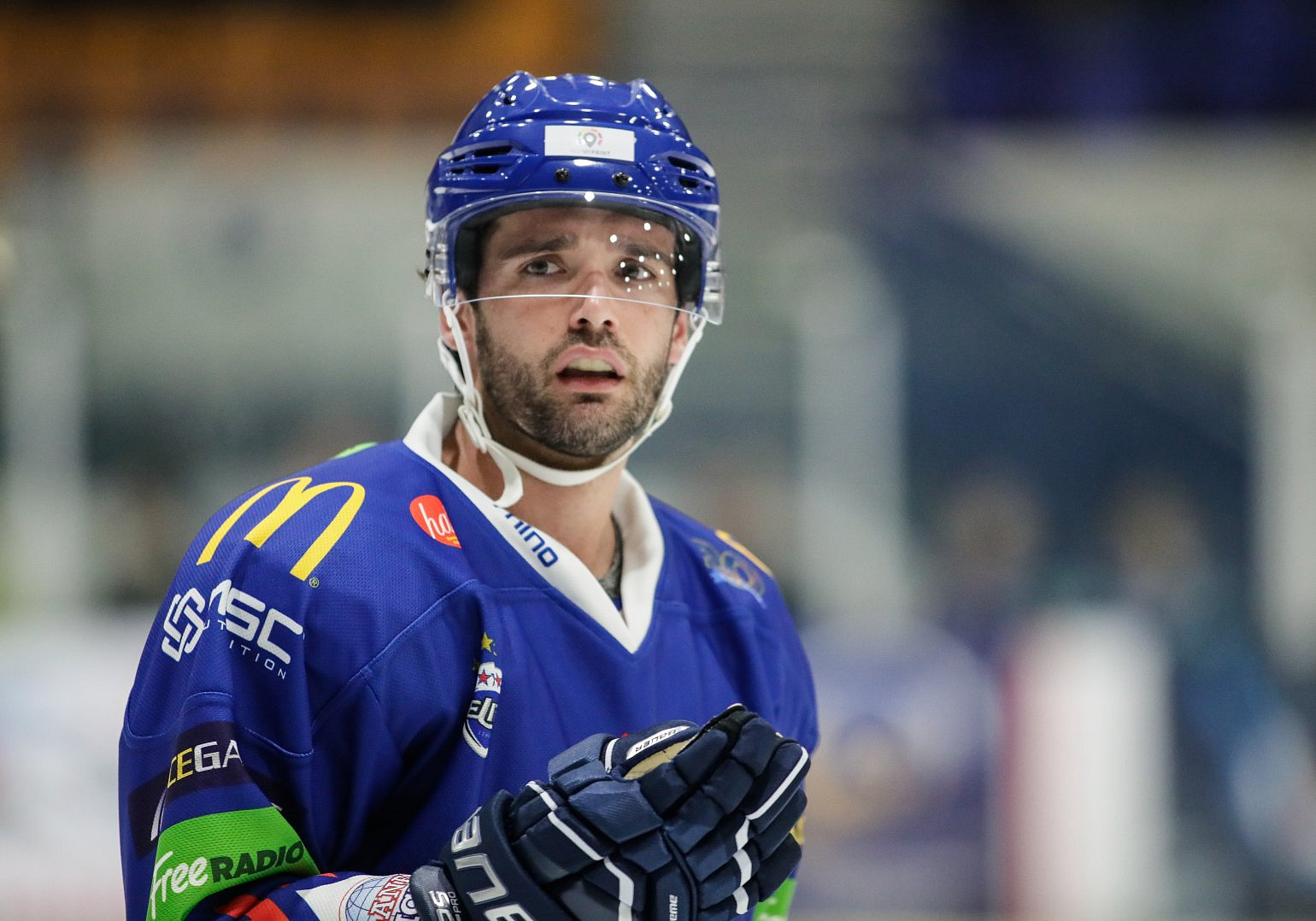 It's been a great few weeks for Coventry. The Blaze got their first away win of the season in Manchester, and have now gone on to win another two including both during their trip to Scotland this past weekend.
Getting four points in those two wins was
forward Luke Ferrara
, and for that he's our Player of Week 8!
"It's kind of a 'thing' in hockey that you want to win and home, and then try to take what you can on the road, but when you're in form like this and pick up away wins you'll certainly take it," began the 26-year-old. "Our goalie Jamie Phillips has been huge in helping us to win games, and we're all very happy with how it's been going in the past few weeks."
The Blaze won on opening night in Sheffield, before losing their next four games. What's turned around of late? "We had a lot of new players, and I think it was a case of everyone getting used to new systems and new surroundings," explained Ferrara. "It takes time to settle in, but everyone has been bought in to what we're doing from day one. I think we're seeing the benefits of our hard work now, perhaps a bit more than initially."
Ferrara scored two in the win in Glasgow, and had an assist in Dundee. "It's a cliché, but winning really is everything. If I'm helping the team to do that then it's good, but the main thing is to pick up two points every time we step on the ice" said the forward.
That game in Glasgow ended with 14 goals being scored as the Blaze took an 8-6 win. "It wasn't an ideal game from us, because we've been involved in a lot of low-scoring matches leading up to that," admitted Ferrara. "We were 4-2 down after the first period, and Glasgow had been on a hot streak as well. But we just composed ourselves, had a good second, and exploded in the third. Obviously we don't want to let that many in during games, but to go and win in a tough place is a great feeling."
After a disappointing campaign in 2018/19, is there more belief in this season's Blaze squad? "I think so. I think everyone that's come in doesn't look on what's happened in the past, and is here to play as a team. We're focusing n ourselves, and this season, and it seems to be working," he explained. "We also have Stewy (Head Coach Danny Stewart) who is a really hard-working guy, and always puts 100% effort into what he does. It's been a combination of everything."