Week 9: Five days of hockey!
There's a lot to look forward to this week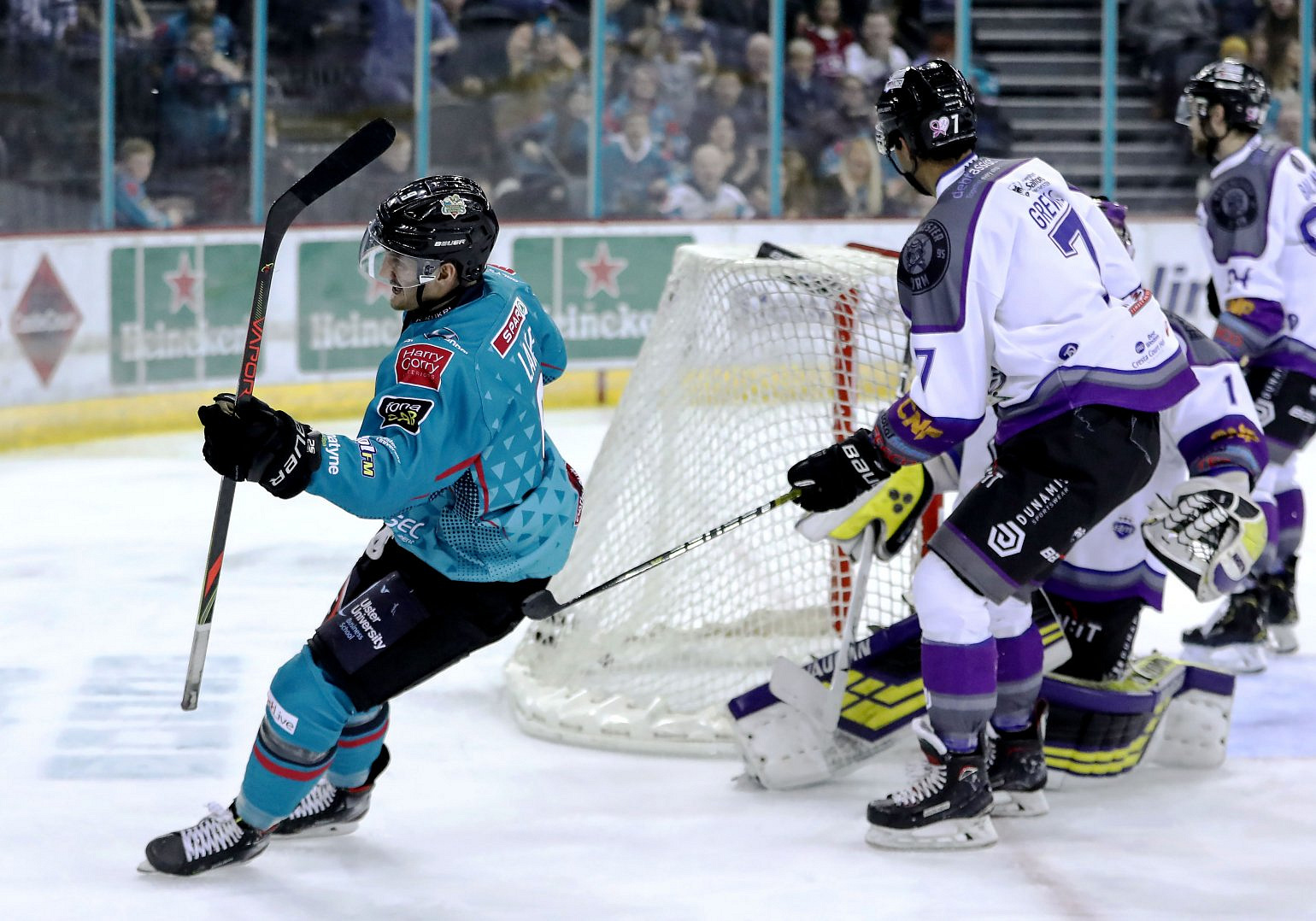 We've got five days of hockey in the Elite Ice Hockey League over Week 9.
It all starts on Wednesday with what could end up being a crucial Challenge Cup clash between Nottingham and Manchester, a game that both sides really need to win.
Thursday night is also cup action, but over in Group B where Coventry host Guildford. A lot could still change in that group as well, so the points are vital for both sides.
On Friday night it's back to league action as Belfast host Dundee - the Stars won the last meeting at the SSE Arena in the cup.
Saturday night has a full schedule of games. In the cup, Guildford host Cardiff to bring all the teams up to just two games remaining. Elsewhere it's only league action - Coventry will try to replicate their opening night win in Sheffield and make it four unbeaten on the road, while the Steelers look to continue their excellent home form. Manchester host Belfast again, looking to make it three out of three against the defending champions who have still yet to win away this season. There's a big derby game in Dundee with the Stars hosting Glasgow, while in Nottingham Fife will be the visitors.
On Sunday night Glasgow welcome Dundee to into Braehead, while it's a midlands derby in Coventry with Blaze vs. Panthers. Sheffield head back up to Fife after their 10-3 win two weeks ago while Cardiff and Guildford meet in a game that could see one of them teams through to the next round of the cup.