Crowds back as Devils hosts Flyers
Photo: James Assinder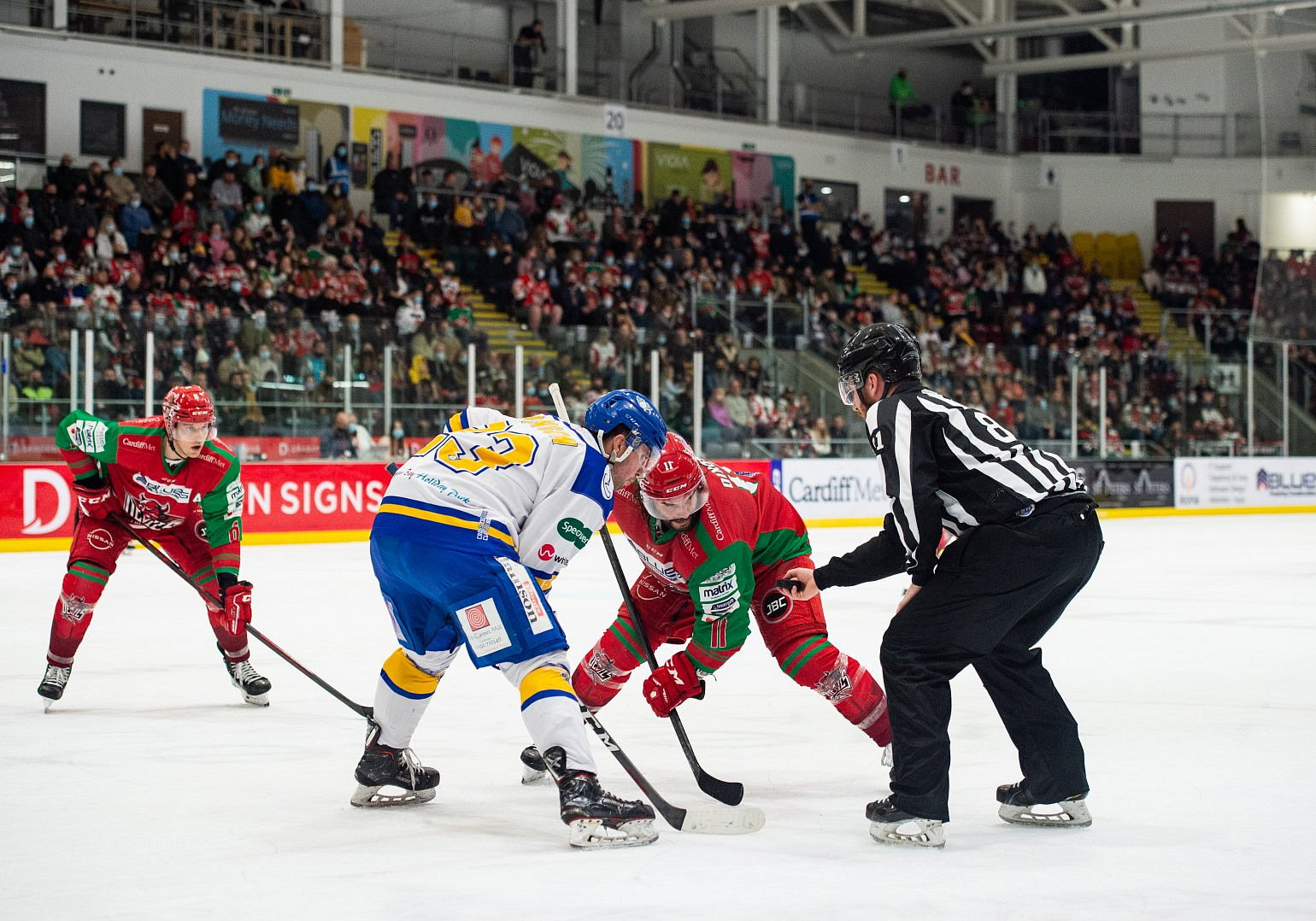 Cardiff welcome fans back into Ice Arena Wales for the first time since 22 December with the visit of the Fife Flyers this Friday evening.
The Devils return to action in front of their fans second in the Premier Sports Elite League, two points behind Sheffield but having played three games more. Jarrod Skalde's side has almost zero room for error in their remaining 25 games if they want to remain in the title hunt.
At the opposite end of the table, Fife are trying to end a terrible losing run stretching back to 3 January. The Flyers have lost nine straight since that win in Dundee, their only victory in their last 15 games.
Cardiff boast the league's best special teams with a PP of 28.28%, and a PK at 86.05%. Fife sit #7 overall on the PP (17.89%), while their PK of 68.66% is the league's worst by some margin. A further stat of note is that the Flyers give up more goals on average, per game, than the Devils score - 3.52 vs. 3.41.
Fife have not won in Cardiff since 7 November 2018.