Steelers and Flames recommence battle
Photo: Dean Woolley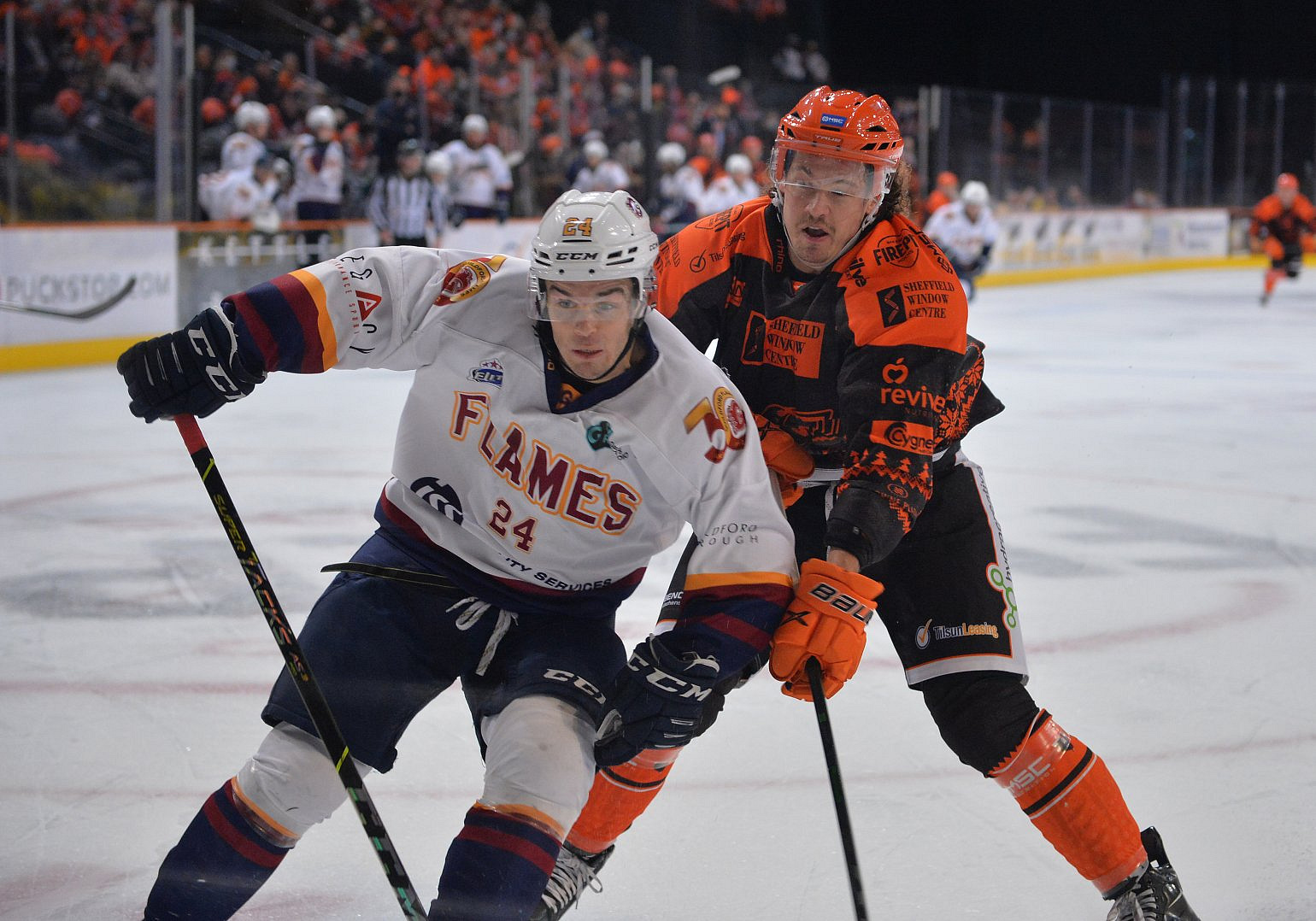 Sheffield and Guildford meet again at the Utilita Arena for a new battle this Saturday night.
CLICK HERE TO WATCH THIS GAME ONLINE.
The two sides faced each other in a rescheduled game last Sunday, where the Flames led 2-0 and 3-2 before the Steelers came out on top in overtime 4-3. Both sides have a win each in Yorkshire so far this season, while the Steelers won all three games down in Guildford.
Both of the teams have played since. A big third period helped the Steelers to a 5-1 cup first-leg win against Fife on Wednesday night, before Aaron Fox's side came away from Coventry with a 2-1 win on Friday.
Guildford were beaten 4-2 in Nottingham in their first leg of the Premier Sports Challenge Cup Quarter-Finals.
Rok Stojanovič continues to boast the league's best save percentage at .939 - he made 26 saves for the Steelers in Coventry.