Tonight: Pride night in Dundee, Fife and Manchester
Photo: Dereck Black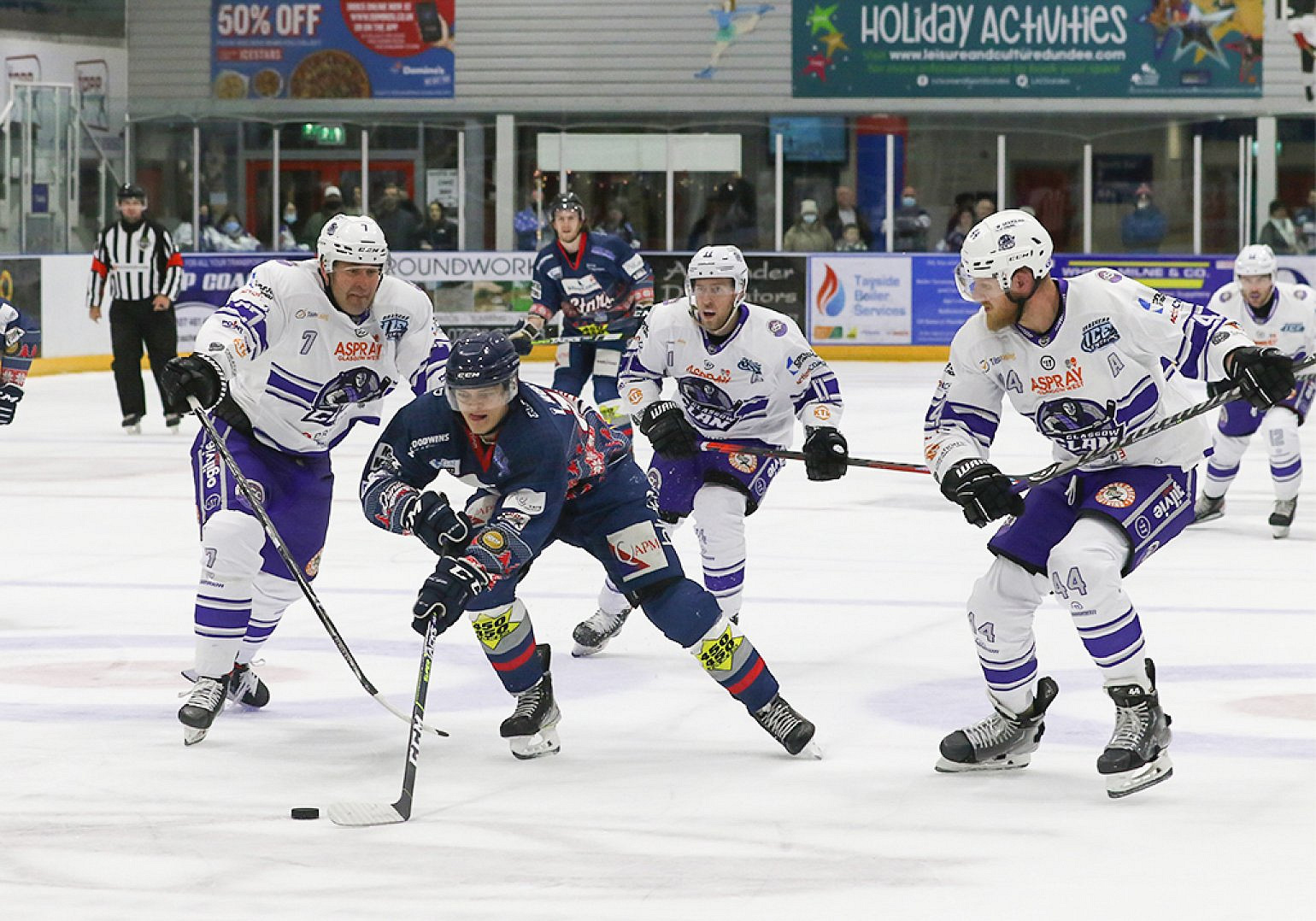 Three more teams celebrate diversity in our wonderful sport tonight with PRide nights in Dundee, Fife and Manchester coinciding with big games on Saturday night in the Premier Sports Elite League!
Dundee Stars vs. Glasgow Clan (Webcast)
Dundee play their second game of this week against a Clan team already icing in their fourth in five nights tonight.
Clan's already jam-packed schedule got worse with games postponed due to COVID-19 protocol, and the team have already had three home games this week - coming out of those with just one win, and a very unhappy Head Coach Malcolm Cameron.
The Stars were 4-1 winners over Manchester on Thursday to climb into the playoff places.
This game could be key for both teams' playoff hopes heading into the final part of the season - Dundee have a one-point advantage on the Clan, but have played two games more.
Fife Flyers vs. Nottingham Panters (Webcast)
Nottingham head into Fife hoping to extend their winning streak to five games.
The Panthers have won four straight sincE Mark Matheson took over as interim Head Coach, and will face a Flyers team that has only one win in its last 10 games in all competitions.
Fife went down 4-2 in Nottingham last Sunday, but did take a point off Belfast in Kirkcaldy the night before. A 5-1 defeat in Sheffield on Wednesday in the cup was their only outing so far this week.
Nottingham are playing a three-in-three in Scotland this weekend and will have played four games in the week by Sunday night. They beat Guildford in the cup and then won in Glasgoe 5-2 last night to keep their momentum running.
Manchester Storm vs. Belfast Giants (Tickets | Webcast)
After three straight road losses, the Manchester Storm will be hoping to get back to home comforts with the visit of Belfast this evening.
Storm were thrashed in Coventry on Sunday and then suffered defeats in Glasgow and Dundee midweek to extend their winless run to five games. While they did go down to Cardiff last time out at home, Manchester have won eight of 12 at the Shelter this season.
Belfast came through a tight, exciting live TV game against Cardiff on Friday night by scoring the only goal to pick up two points. Tyler Beskorowany has conceded just one goal in his last 120 minutes, and on 41 goals against in 22 games the Giants have by far the league's lowest GAA at just 1.86 per game.