Giants come out on top of TV thriller
Photo: William Cherry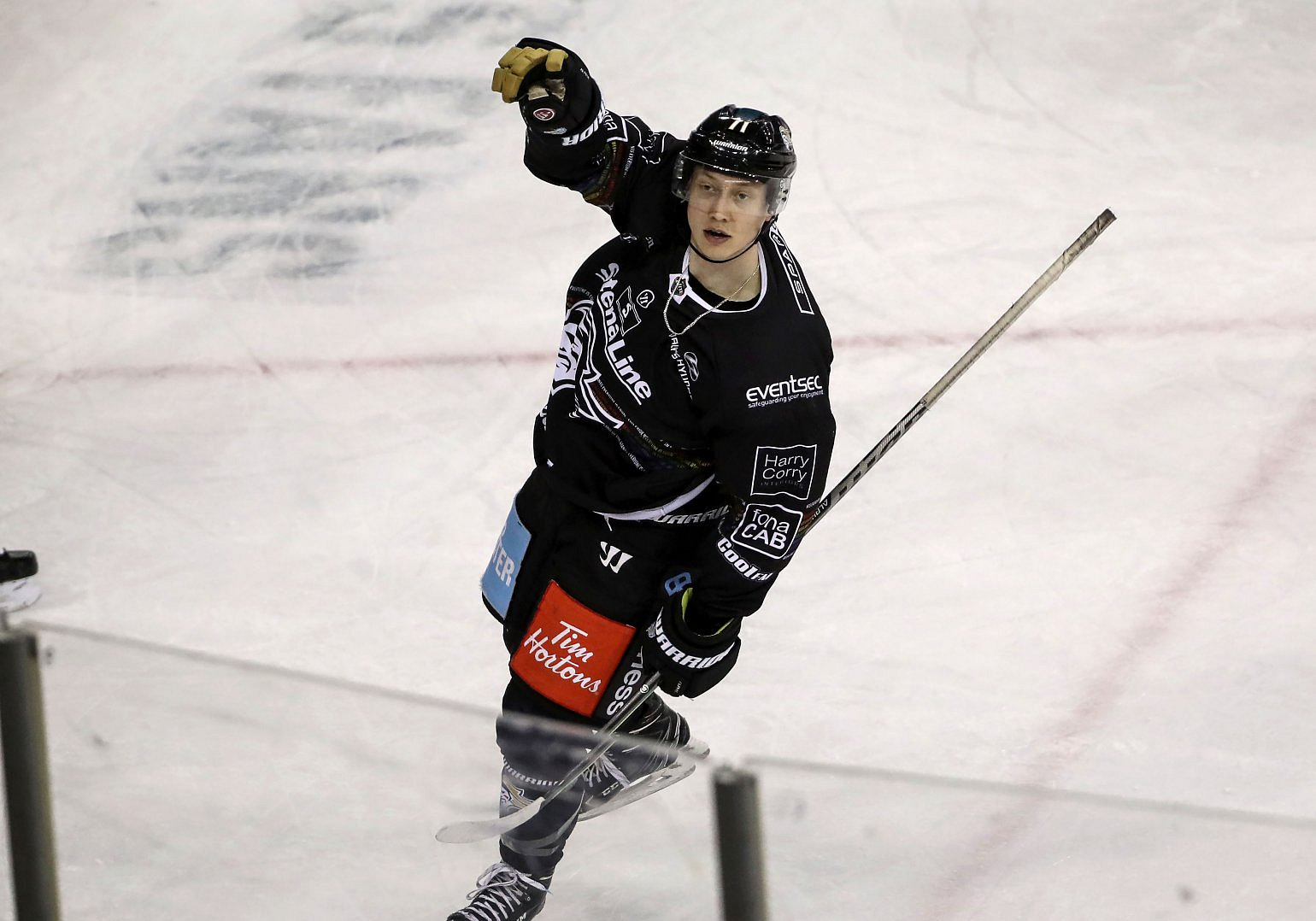 Sometimes games don't need a lot of goals to be exciting, and Friday night's live Premier Sports game between Belfast and Cardiff underlined that as the Giants come away with the only goal of the game.
On Pride Night at the SSE Arena, both goalies stood on their heads multiple times to keep the game scoreless.
Both teams had several powerplay opportunities to try and take the lead, but the first goal of the game eventually came during even strength play. Tyler Soy put the home side ahead with 65 seconds left in period two - Jordan Boucher worked the puck out of the corner and set up Soy on the opposite wing who cut in and beat Mac Carruth top shelf.
The Devils started period three on a man advantage and enjoyed a further two powerplays before the game was out - Tyler Beskorowany coming up big with several stops to keep the visitors off the board. 
There was controversy inside the final two minutes, however. With 1:22 left on the clock, Matt Register ripped a shot through traffic on the powerplay to score what he thought was the equaliser. The goal was reviewed and overturned for interference on Beskorowany by Jake Coughler.
Cardiff continued with a numerical advantage into the end of the game, and also had Carruth out to go with six skaters, but couldn't find another way past Beskorowany who held on for a 24-shot save shutout.