Batch happy to hit 600 game milestone
Photo: James Assinder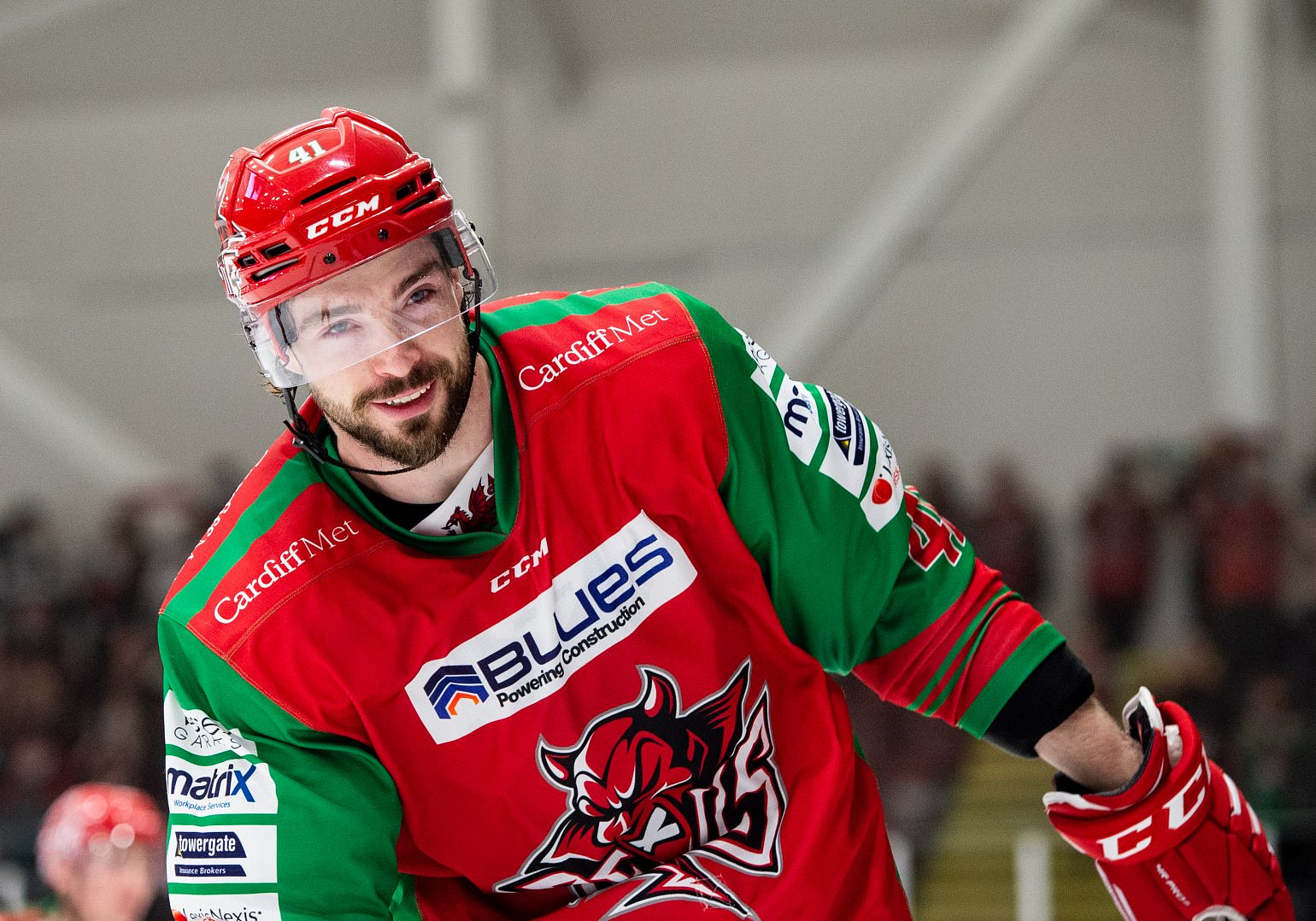 Josh Batch hits a milestone tonight as he plays in his 600th game in the Premier Sports Elite League when his Cardiff Devils side take on the Belfast Giants at the SSE Arena.
"I wasn't aware at all, Mark Richardson told me he'd seen I was close on the article about Zach Sullivan," began the 30-year-old defenseman. "Sometimes it doesn't feel like it's been 600, other times it does - it depends how my body is feeling along the way!
"But then some memories feel like yesterday and others do seem like a lifetime ago. I still feel pretty young and it doesn't seem like I've been playing that long.
Batch sits sixth overall on the all-time list of British defensemen in the EIHL with 600 games, with four of the top six still playing. "I was looking at the list to see if there's any chance of me moving up, but with Davey Phillips ahead of me, I think the next person would be Mark Thomas but he's got over 700, so it might take a few more seasons for me to move up the list!" he added.
Batch and the Devils had a different start to the season than he and many other stalwarts at the team have known, with a new coach and many new faces coming into the team. "It was a bit of a learning curve with a new coach, and it's the first year in a while where we've had a bigger continent of new players than returning ones," explained the Chelmsford-born defenseman.
"I think it took a while to figure out our identity, which was to be expected, but I think we've come to a point now where we've figured that stuff out. Knowing each other and what the coaching staff are looking for means, hopefully, we've found stride at a good time to keep the momentum going to the end of the season."
Batch has moved back to defense permanently this season and with it has come extended ice time. "I was kind of expecting to get more ice time playing as a defenseman. Naturally, with three pairings you're going to get more than I did previously as a fourth-line winger, but it has been good playing more and I do feel more comfortable back on defense" he explained.
"With a new coach you never know, they might not like you, But I think I've earned his trust. Defense is my natural position, and feel like I can help out a bit more that way. The way the game is going now with the speed forwards have, I know that's not my strongest assist."
The Devils will be looking to shut down some of the hottest players in the league on the Giants' top line on Friday night. How will they try and do it? "I don't want to give too much away, but have to try and take away their time and space as much as possible. We need to close down where we can and limit the odd-man rushes against. We struggled with that at the start of the season but have been a lot better more recently" he concluded.