Tonight: Pride Night in Coventry
Photo: Scott Wiggins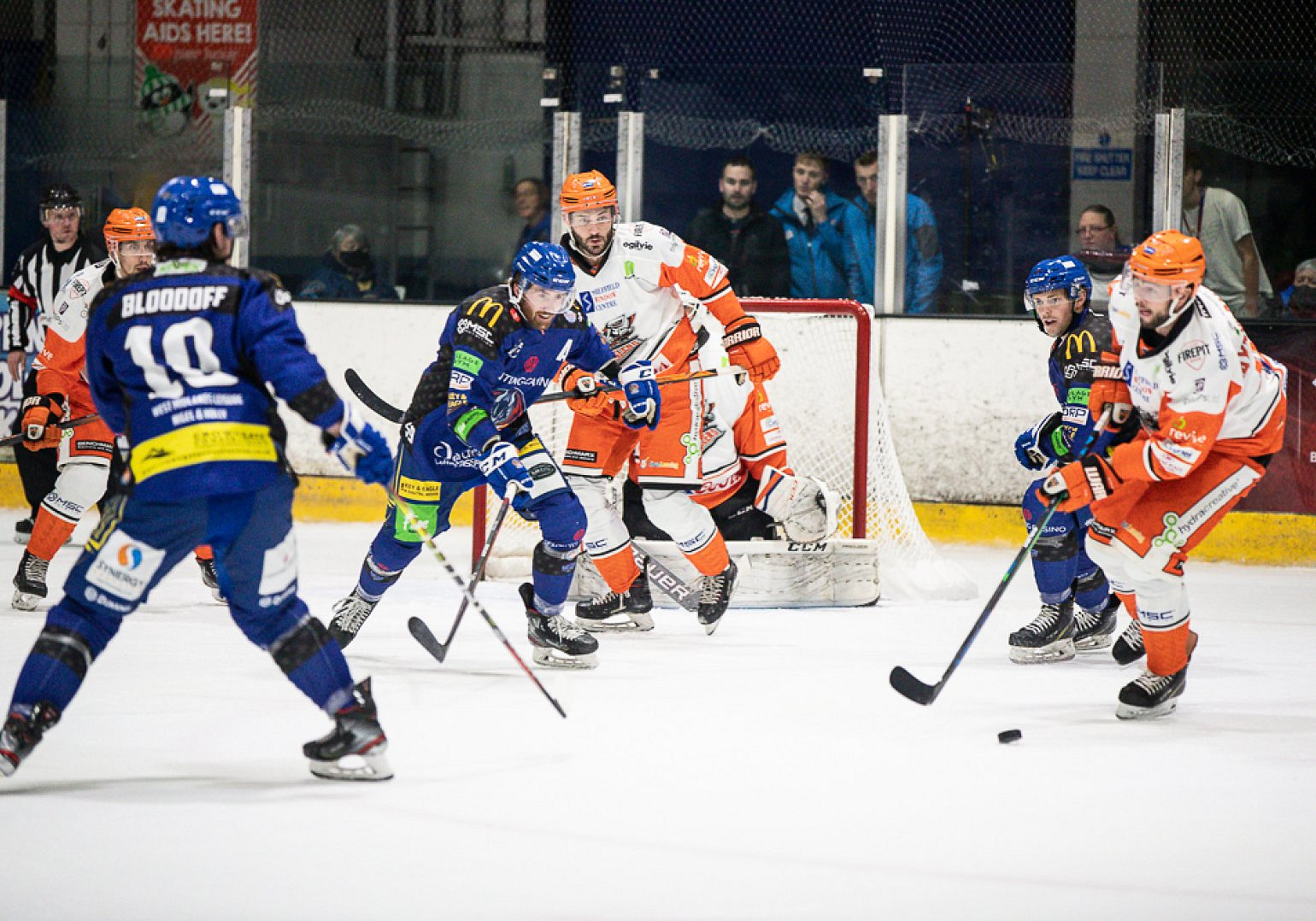 Coventry host Sheffield this Friday night at the Skydome with the Blaze celebrating their very special Pride night as part of the Premier Sports Elite League's Pride Week.
CLICK HERE TO WATCH THIS GAME ONLINE.
Both sides were in cup action midweek - while the Steelers earned a 5-1 first leg win against Fife, Coventry were beaten 5-1 in Belfast in their second leg encounter to exit the competition.
Coventry returned form COVID-19 protocol with an excellent 8-3 home win against Manchester last Sunday a result which helped them climb on to 16 points from 17 games played. Sheffield also came out of protocol on the same day and beat Guildford 4-3 in overtime to extend their win streak to five games, and their record without losing in regulation to 11.
These teams have met four times so far this season - the Steelers have won in Coventry in a shootout and 5-1, while in Sheffield both sides have a win each.