Giants and Devils LIVE on Premier Sports tonight!
Photo: James Assdiner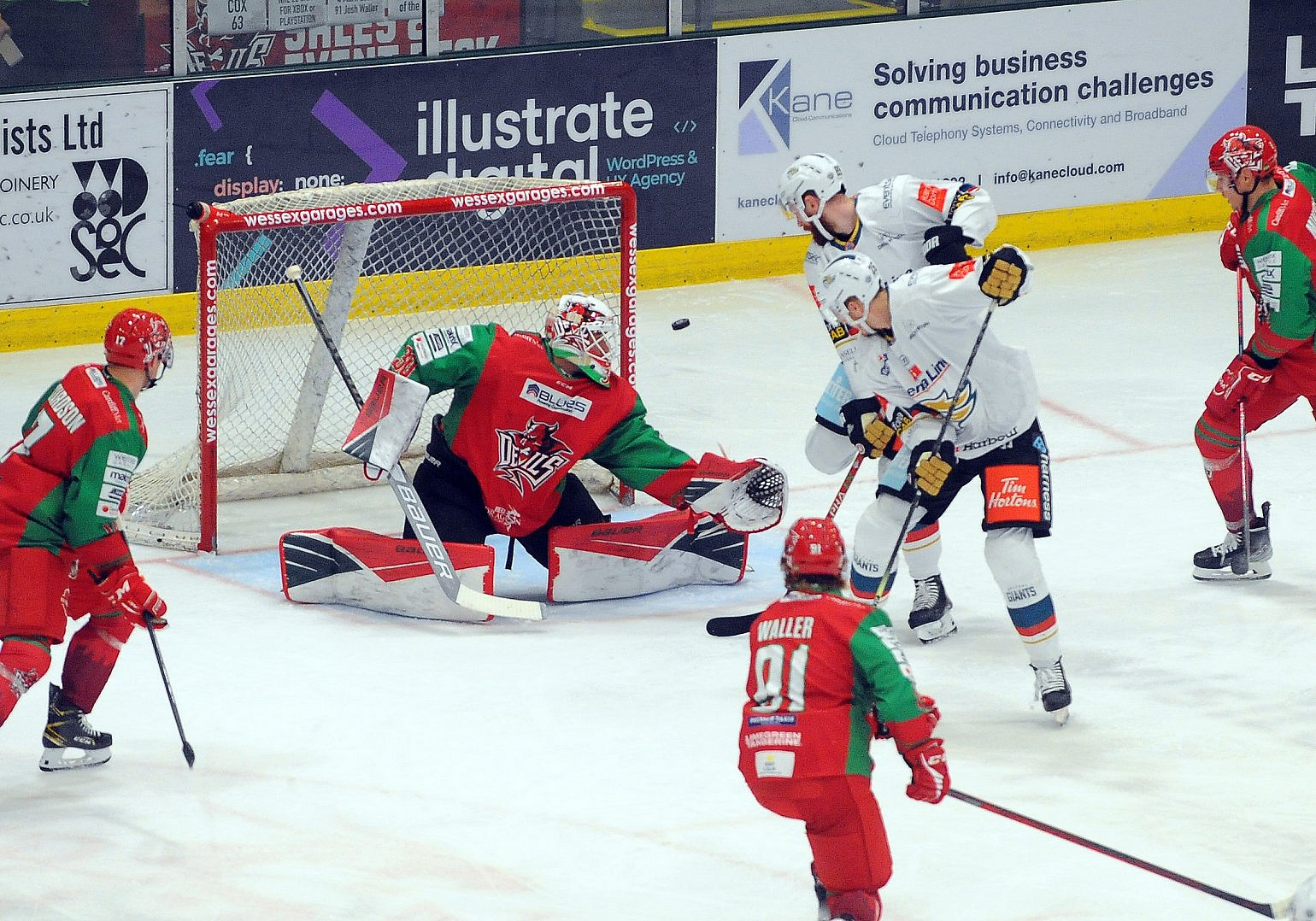 It's all happening in Belfast this Friday night! Not only are the Giants hosting the Devils in a huge game at the top of the table, it's also Pride Night at the SSE Arena AND the game is live on Premier Sports!
CLICK HERE TO SIGN UP TO PREMIER SPORTS - USE CODE ELITELEAGUEFREE FOR A FREE FIRST MONTH.
Cardiff have beaten Belfast twice this season so far with wins at Ice Arena Wales, but now the league leaders head to Belfast in what is a hugely significant game at the top of the Premier Sports Elite League. Eyes on this game won't just bee in the respective capital cities, but also Sheffield who are involved in the three-way fight at the top of the table.
Many will argue that the Devils are only top by virtue of having played more games than anyone else, and it's true. Jarrod Skalde's team have 26 games under their belts already in league action, compared to the Giants and Steelers on only 21. Were the league table decided on points percentage, the Devils would slip to third on 71%. Belfast head into tonight having collected 76% of points from their 42 available, and are five points behind the Devils with as many games in hand. With both teams hoping to chase down points percentage leaders Sheffield, neither can really afford to drop points here.
Belfast appeared on Premier Sports as they thrashed Coventry 5-1 to advantage to the next round of the cup. That win extended Adam Keefe's team's unbeaten record to nine games in all competitions, while they are undefeated in 10 in league play. Their top line of Scott Conway, JJ Piccinich and David Goodwin already has 85 points between it.
Cardiff picked up a useful road win in Glasgow on Wednesday night to go back to the top of the table, and they could end the night four points ahead of Sheffield - and while the Steelers have played five games less, 'points on the board' is an all to common phrase among coaches. They themselves have won seven straight games and lost one of their last 10.
The last time these teams met in Belfast was on a double header over the 1-2 February - both sides one a game each 1-0.