Clan looking to extend home streak against Devils
Photo: Al Goold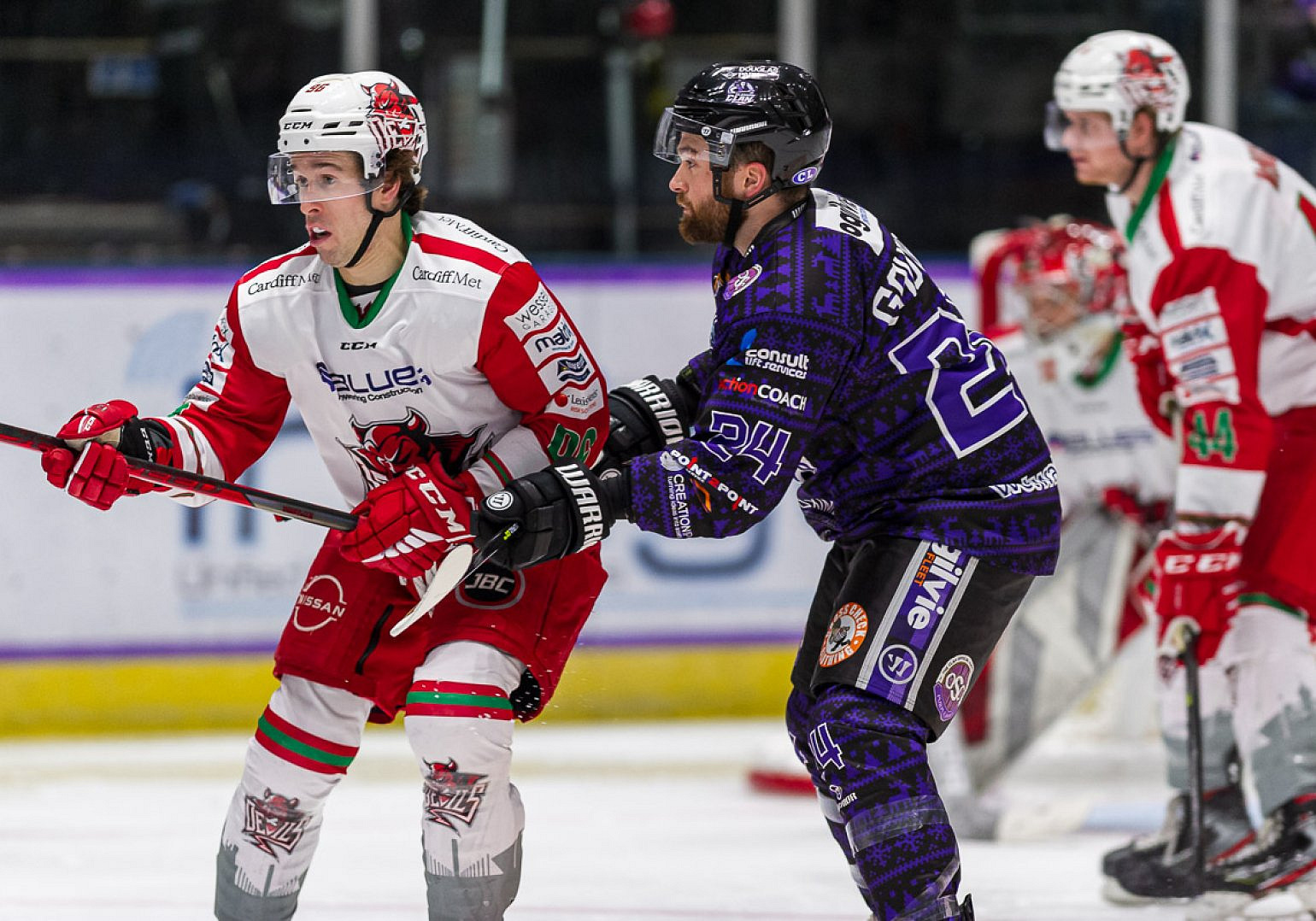 Glasgow Clan play their second home game in two nights with the visit of the Cardiff Devils on Wednesday from 7pm.
CLICK HERE TO WATCH THIS GAME ONLINE.
Clan came out of COVID-19 protocol and beat Manchester 3-1 in their first game back to lift themselves off the foot of the table and into the playoff places. on points percentage, Malcolm Cameron's side, who started the season two months after everyone else, currently sit sixth. Mathieu Roy leads the team with 10 goals in 16 games, 25% of his team's total, and 17 points overall.
Cardiff briefly went top of the Premier Sports Elite League table over the weekend although this was largely due to them having played more games than anyone else The Devils currently sit second but third on points percentage behind Sheffield and Belfast. A win tonight for Jarrod Skalde's side would put them back on top of the pile, but by the end of this evening they'll have played five more games than their title rivals. Brodie Reid leads the Devils for points and sits fourth overall in the league with 18+12 in 25 matches.
The Devils came away from Glasgow with a 5-2 win in the teams' only meeting so far this season.