Steelers and Flyers start cup Quarter-Final series
Photo: Dean Woolley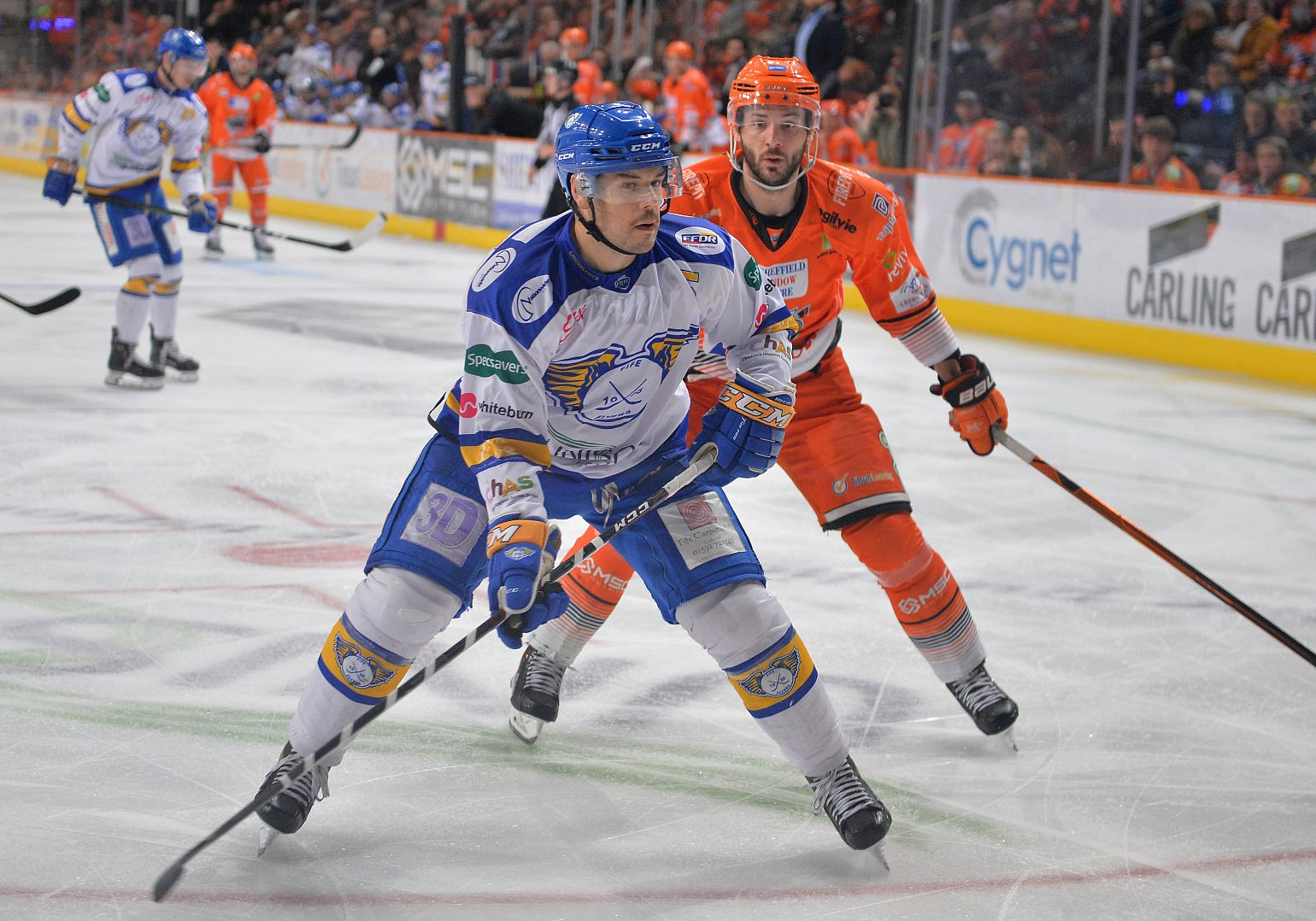 Sheffield and Fife begin their Premier Sports Challenge Cup Quarter-Final series tonight from 7.30pm at the Utilita Arena.
CLICK HERE TO WATCH THIS GAME ONLINE.
The Steelers head into cup action off the back of a 4-3 overtime win against Guildford in their first game back from COVID-19 protocol, a game where they twice came from behind to force the extra period. There can be no overtime tonight as it's the first leg of a two-leg, aggregate scoring series, and that bodes well for Aaron Fox's side who haven't lost in regulation against EIHL opposition since 14 November. The Steelers have also scored at least three goals in every domestic game since that date, too.
Fife had a decent weekend last time out despite falling to three defeats. The Flyers were much-improved from a Friday night loss in Belfast to take an overtime point off the Giants back in Kirkcaldy on Saturday night, before narrowly going down in Nottingham 4-2. This will be the first time the Flyers have travelled to Sheffield this season with a full roster.
In two league meetings in Sheffield this season, the Steelers ran out 5-2 and 6-0 winners. The Steelers are defending Premier Sports Challenge Cup Champions, while Fife have never been further than the Quarter-Finals on four previous attempts.