Sullivan set to play 400th EIHL game tonight
Photo: Mark Ferris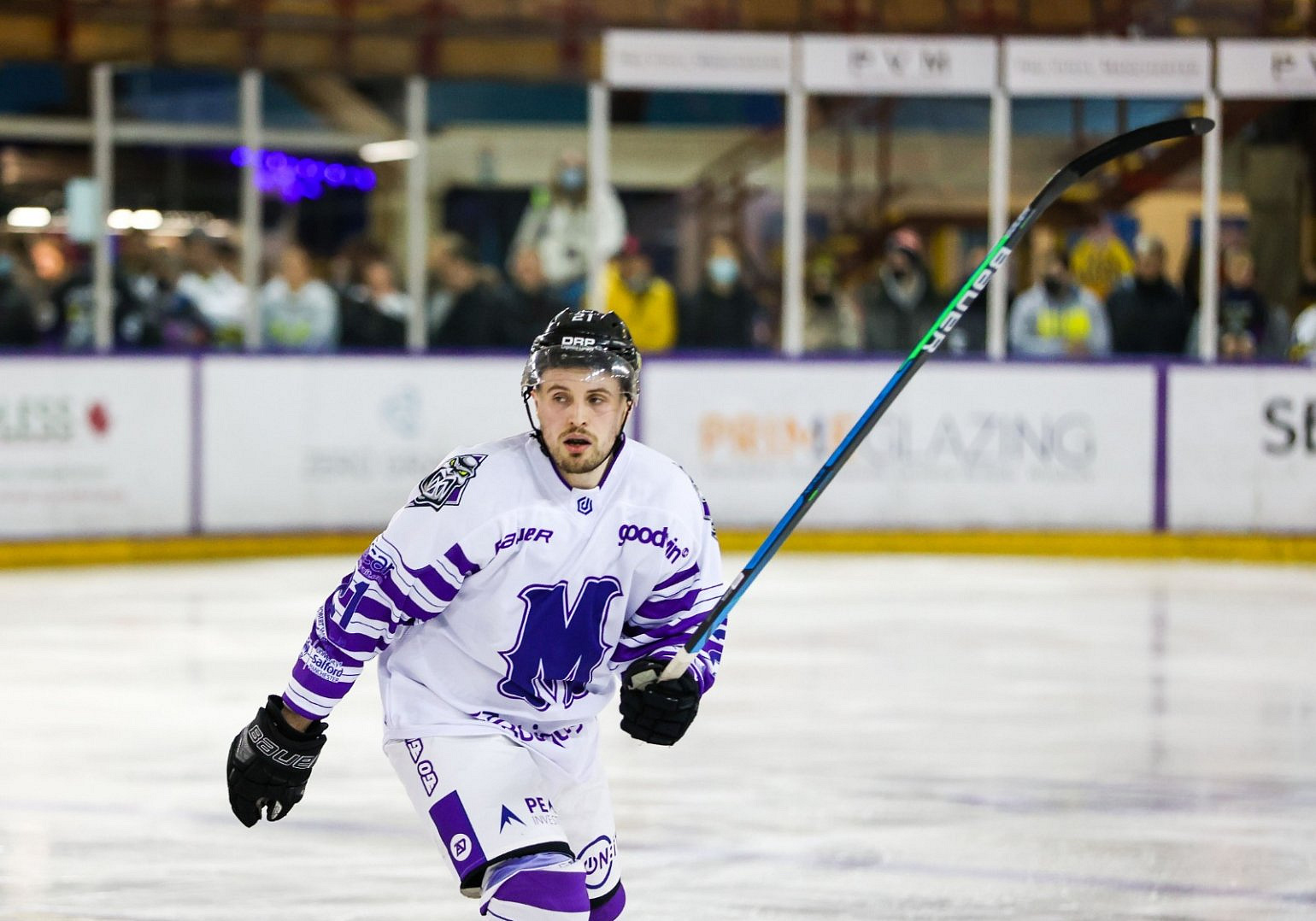 British defenseman Zach Sullivan will play his 400th Premier Sports Elite League game tonight when he ices for the Manchester Storm - against the team he played over 75% of those games with!
Sullivan spent five seasons in Scotland with the Glasgow Clan before following joining up with Head Coach Ryan Finnerty again in Manchester in 2019. "It's incredible to be playing my 400th game in the Elite League, at one point I never thought I'd get to one game so it's a huge personal achievement," said the 27-year-old.
"To do it in Glasgow where I made my EIHL debut is special, I still know a lot of people up there. I hope the Clan fans forgive me when I say that I'm a Storm player now and we're looking for the two points tonight, personal achievements aside it's always about the team first.
"It's great to have played 400, I think the majority were under' Finner', and I hope for many more good ones!"
Sullivan is #17 on the all-time list of appearances by British defensemen in the Elite League:
919 Mark Richardson
790 Mark Garside
746 Steve Lee
740 Mark Thomas
717 David Phillips
598 Josh Batch
581 Graeme Walton
567 Ben O'Connor
532 Jonathan Weaver
510 Kyle Horn
496 Kevin Phillips
492 Danny Meyers
438 Chris Wands
430 Tom Muir
409 Paul Swindlehurst
409 Jason Stone
399 Zach Sullivan
352 James Griffin
346 Leigh Jamieson
345 Sam McClusky