AJ Products enter into Elite League Partnership
New sponsor for game night officials.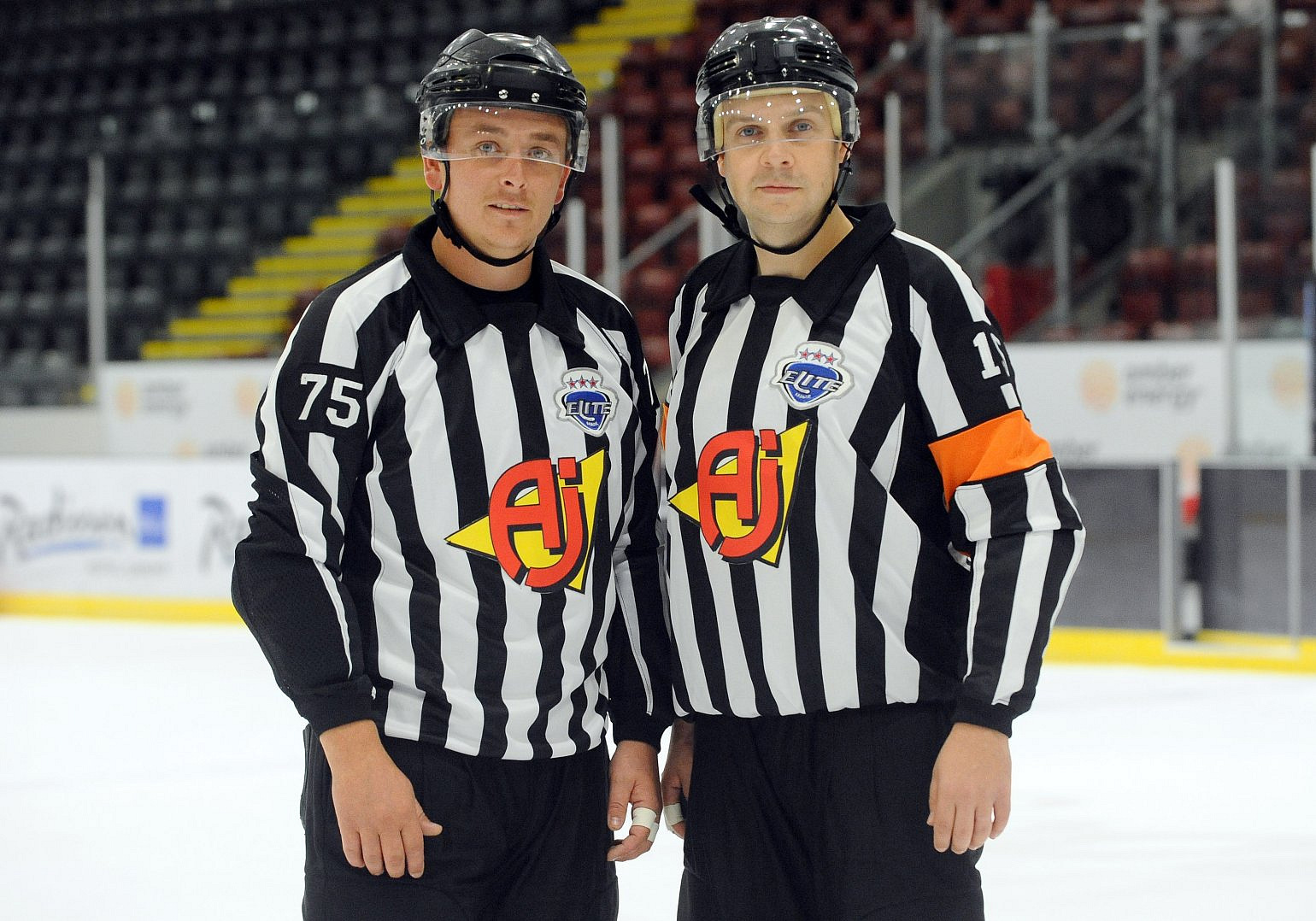 The Elite Ice Hockey League is delighted to announce that AJ Products will be the official sponsor of referees in the league for the 2019/20 season.
Established in Sweden in 1975, the AJ Group now covers 26 companies across 19 European countries. In the UK since 1999, AJ Products (UK) is a leading supplier of office and workplace furniture, school furniture, lockers and changing room facilities, canteen furniture, shelving and racking, premises management equipment and much more.
"For many years, AJ Products Sweden have sponsored the Ice Hockey World Championships.  For the forthcoming season A J Products UK Ltd are pleased to be sponsoring the UK Elite league," said UK Managing Director David English. "With AJ's passion for health and wellbeing in the workplace utilising our active furniture, what better sport to sponsor to demonstrate what is possible through dedication and fitness.  A J Products wish every team in the league the very best of fortunes over the next eight months."
Elite League chairman Tony Smith added: "AJ Products have a high-profile in ice hockey sponsorship, so we're thrilled that they've chosen to add the Elite League to their list of partners. We look forward to seeing our game officials proudly wearing their logo on their jerseys this season."