Panthers add RIchards as IR cover
Photo: Seattle Thunderbirds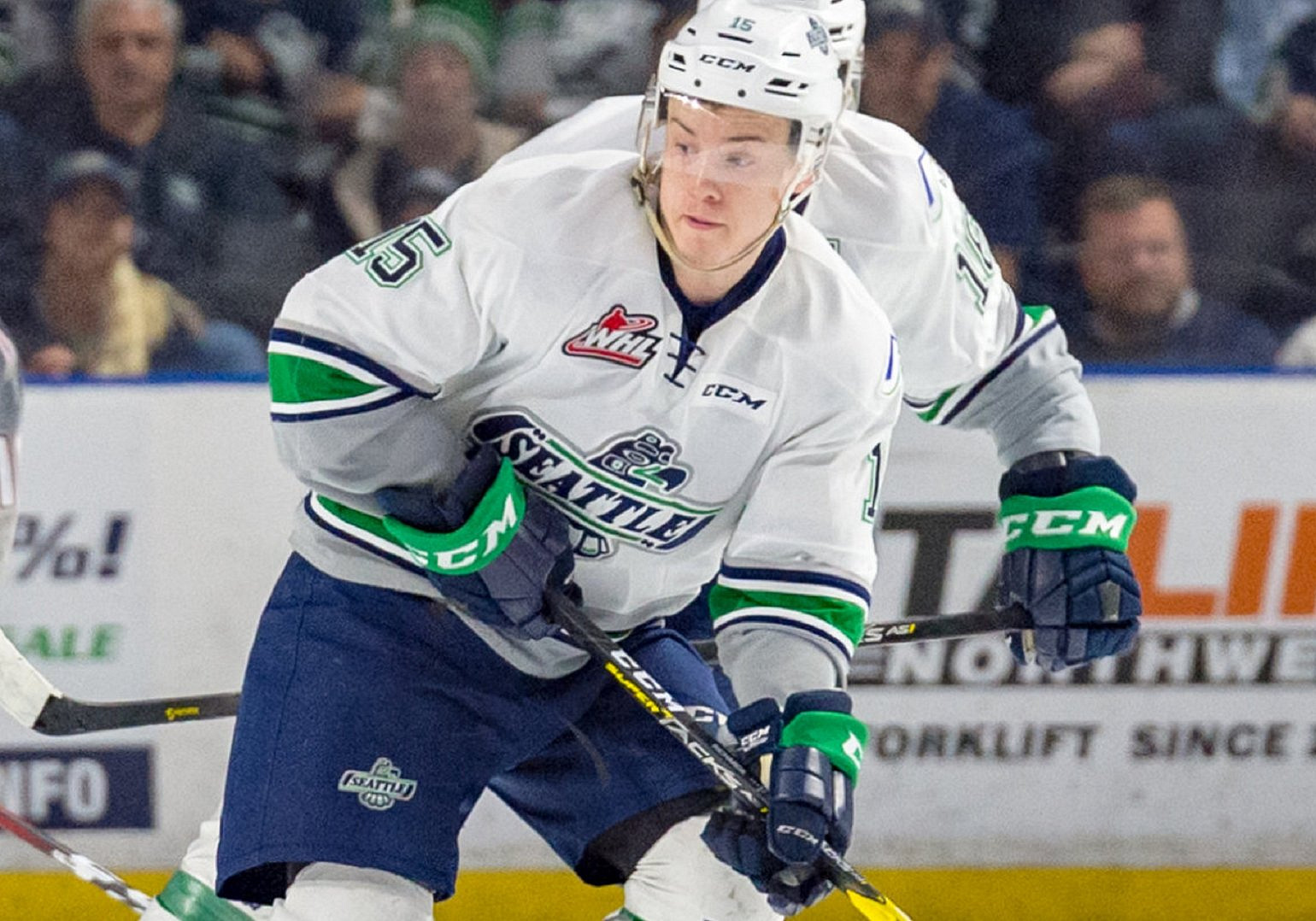 The Nottingham Panthers have confirmed the signed of forward Sean Richards, who will be registered as injured-reserve cover for defenseman Steve Lee who remains on the IR list.
22-year-old Richards come to the Panthers straight out of USports in Canada. He iced in 10 games so far this season with one goal and four assists.
Premier Sports Elite League rules only permit teams to dress a maximum of 14 non-homegrown players on game day rosters. Players who are signed as cover for those on injured reserve do not receive any special status, even if the player they are covering for is a designated homegrown player.