Tonight: Stars host Devils in cup Quarter-Final
Photo: Derek Black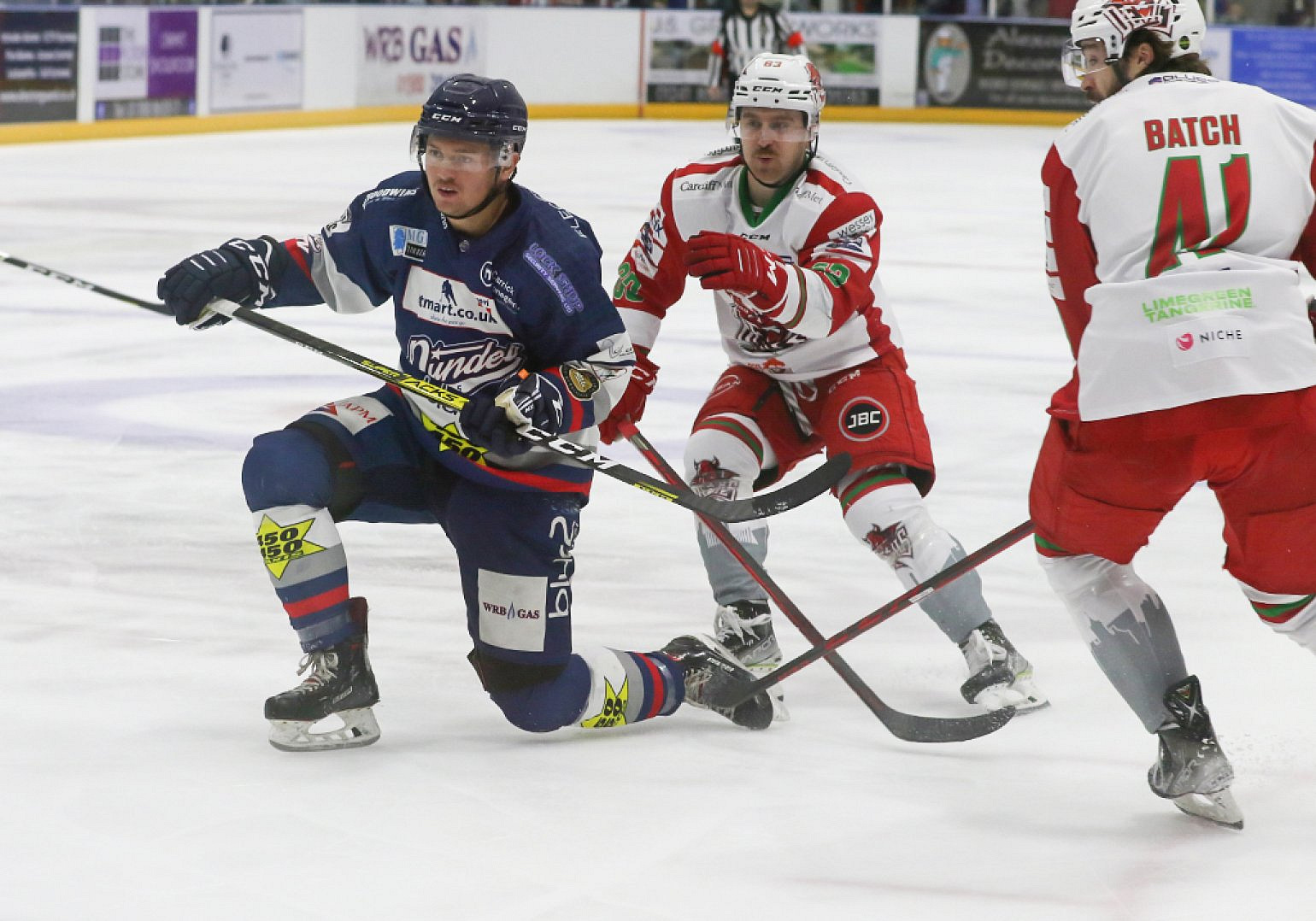 Dundee and Cardiff meet for the first of two games this week on Tayside this evening. They'll meet in league action on Sunday, but tonight is all about the Challenge Cup as the teams contest the first leg of their Quarter-Final series.
The Stars were on a three-game unbeaten streak before going down 3-1 in Sheffield on Sunday. Omar Pacha's side have won three of their last five games at home after a difficult patch, and were only beaten by the league leaders by two-goals.
Cardiff failed to pick up a point in two games last weekend for only the second time this season. The Devils suffered those pair of defeats after a six-game winning streak, but have not lost more than two games in a row so far this season.
These teams have met just once so far this season when Cardiff took a 6-4 win, surviving a late Stars fightback to take the points.
Tonight's rules
As this is the first leg of a two-game, aggregate-scoring series, no overtime or a shootout will be needed tonight. If the scores are tied after 60 minutes, that's how we carry over into the second leg.
Follow the game
Buy tickets here, or the webcast here.