Tonight: Blaze face Giants in cup first leg
Photo: Scott Wiggins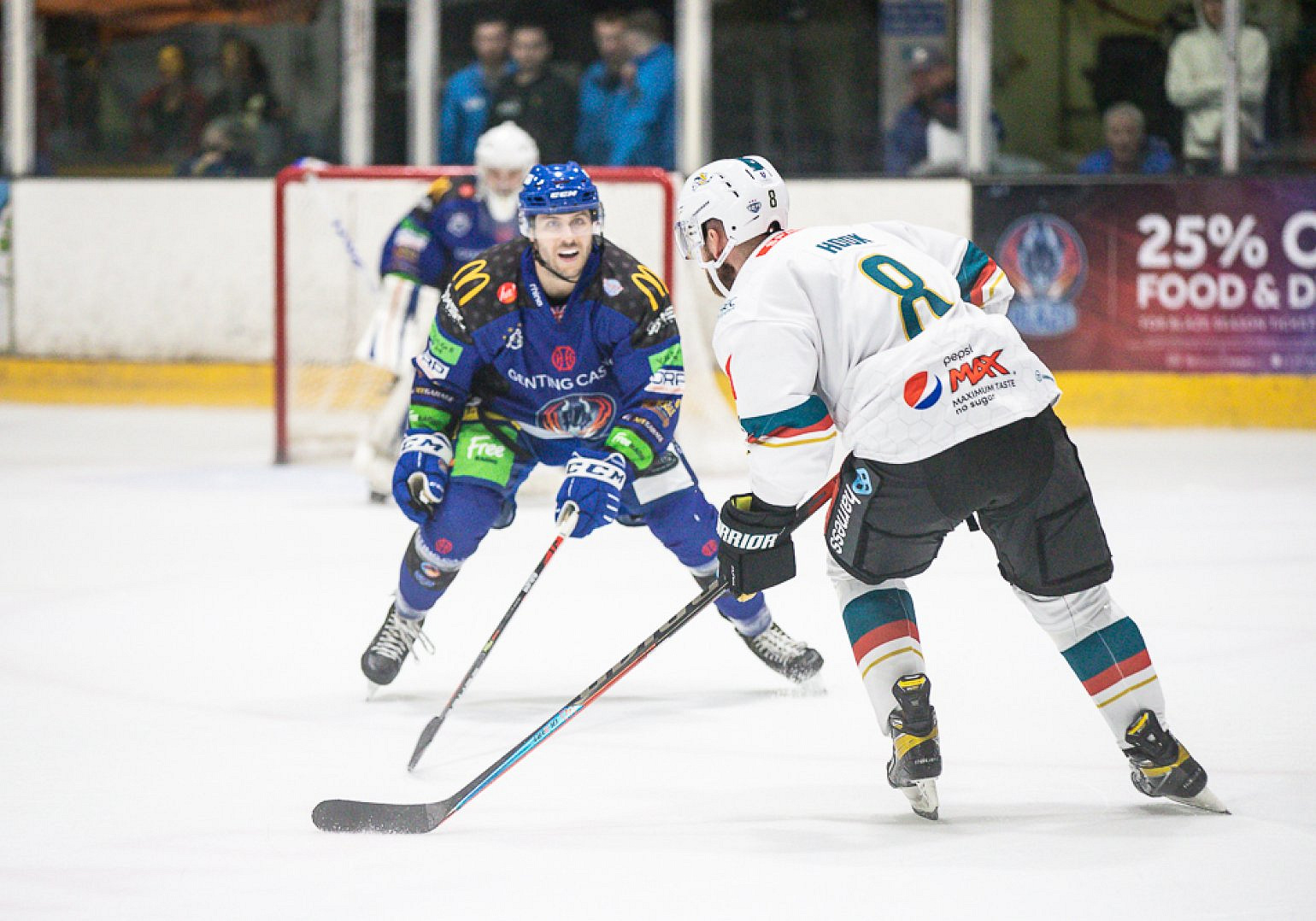 Coventry host Belfast in the first leg of their Premier Sports Challenge Cup Quarter-Final at 19:30 this evening.
The Blaze, despite a relatively good league position, have only won one of their last five games, that being a shootout win in Glasgow. Home form has been Danny Stewart's side's achilles heel so far this season, with only three wins in ten at the Skydome to date.
These teams have only met once so far this season with the Giants taking a 5-3 win in front of the Premier Sports cameras.
Belfast came back from a no-point weekend by picking up all four on a road trip to Scotland. Tyler Beskorowany picked up two shutouts in those games, meaning that the Giants have not conceded a goal for 125 minutes and 58 seconds of play. The Giants' offense dominated the cup leaderboard so far with four players among the top five points leaders thus far - Scott Conway leads the competition overall with six goals and nine points from eight games played.
Tonight's rules
As this is the first leg of a two-game, aggregate-scoring series, no overtime or a shootout will be needed tonight. If the scores are tied after 60 minutes, that's how we carry over into the second leg.
Follow the game
Buy tickets here, or the webcast here.