Panthers rebound with win in Glasgow
Photo: Al Goold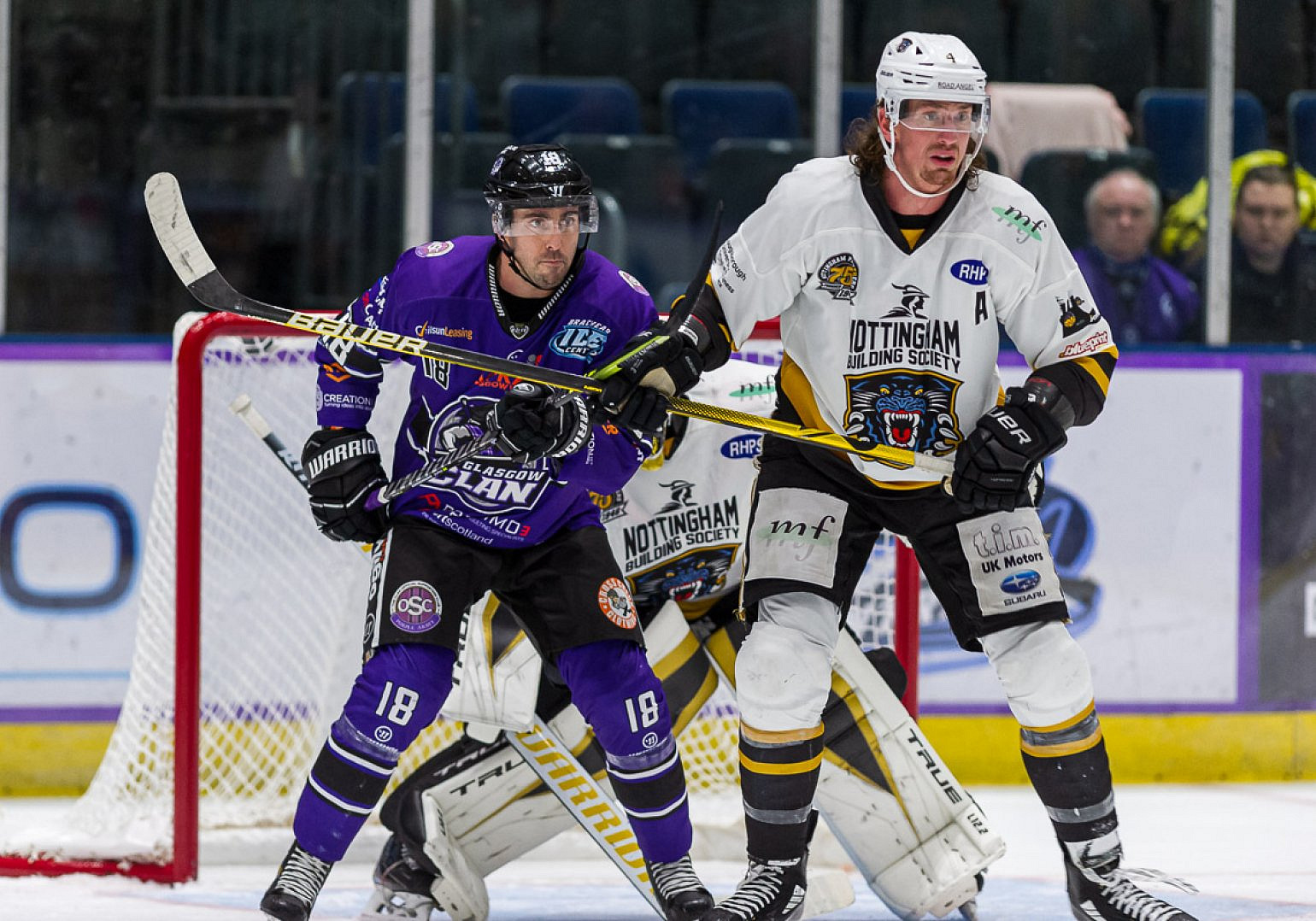 After a home defeat to Fife last time out, Nottingham started their Scottish road trip the perfect way with a three-goal win over Glasgow on Friday night.
After a goalless opening period at the Braehead Arena, it was the hosts who took the lead, and no prizes for guessing who scored it! Player of November Mathieu Roy scored his sixth in seven games high past Kevin Carr at 34:39 to make it 1-0. 
That Clan lead didn't last long, however. Robbie Baillargeon finished nicely at 37:08 to tie things before his shot was saved at 39:53 by Shane Starrett only for Mathieu Tousignant to put in the rebound.
Clan came out for period three pressing hard for an equaliser, creating pressure enough for Tim Wallace to use his timeout at 50:02 to calm things down. That reset worked a treat for the Panthers who then added an insurance goal at 53:24 when Jeremy Welsh found some space and shot past Starrett for 3-1. 
The hosts had one last throw of the dice with Baillargeon sitting for tripping at 57:01, but with the penalty expired the puck broke kindly to Simon Suoranta to find the empty net with 47 seconds left to play.
That win moves the Panthers into fourth place in the Premier Sports Elite League