Tonight: Panthers begin 3in3 in Glasgow
Photo: Panthers Images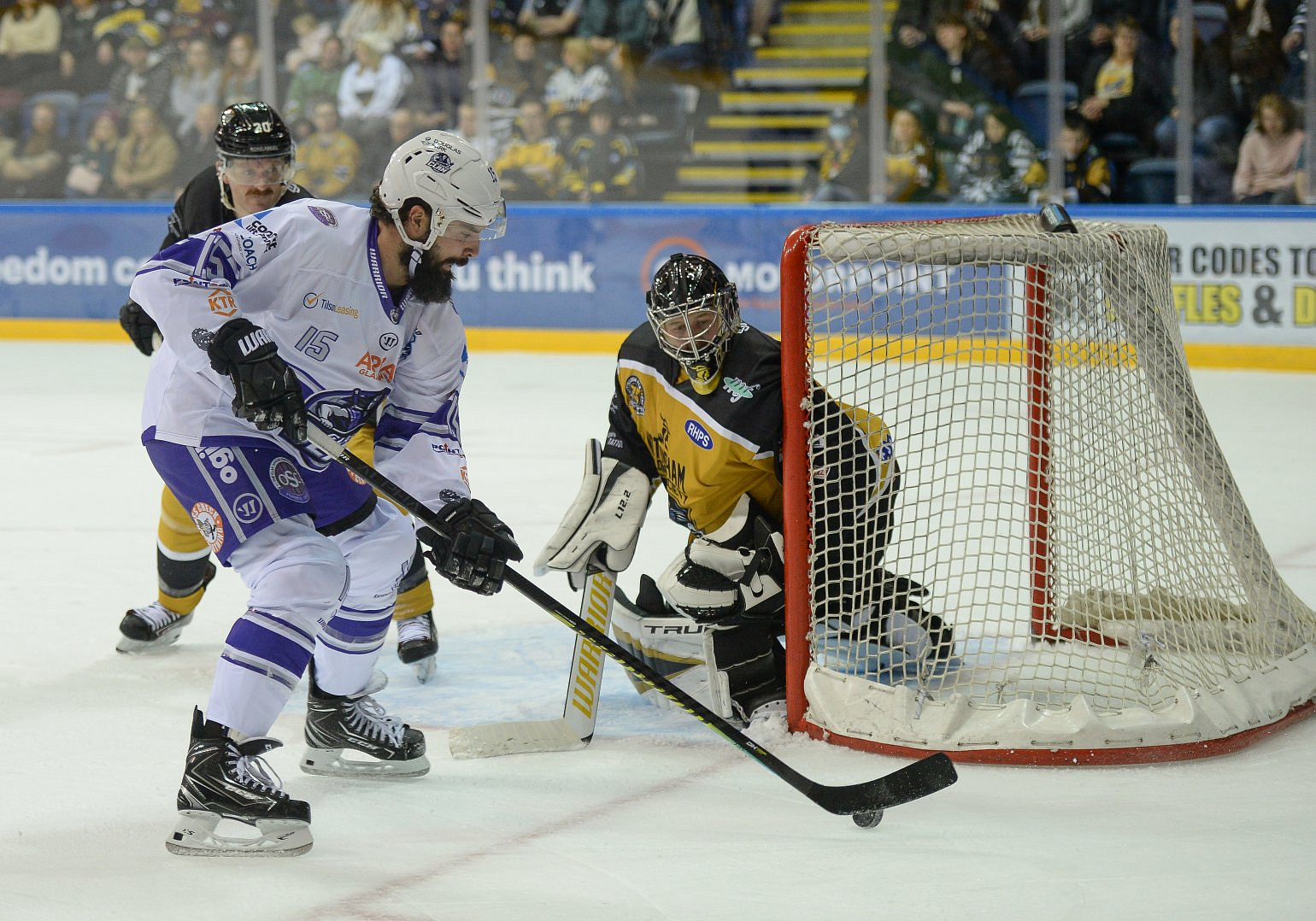 Glasgow Clan played the last game of November in the 2021/22 Premier Sports Elite League season, and will open December's action this Friday evening with the visit of Nottingham.
Despite playing catch-up, the Clan have made a solid start to the season with three wins in six games. Their Tuesday night win against Fife moved them off the foot of the table, and with seven points form six games they sit fourth overall on points percentage alone. Forward Mathieu Roy has scored in the Clan's last three games, while goalie Shane Starrett has gone to the top of the save percentage leaderboard on 94.44%.
The Panthers are making their first trip to Scotland of the season, and will play one of their traditional 'three in three' road trips. Tonight's visit to Glasgow will be followed by Dundee tomorrow and Fife on Sunday. They are looking for revenge on Clan who beat them 3-2 in Nottingham last weekend, while also trying to improve on a five-game run that has seen them win just one game. Of concern for Tim Wallace's team of late has been their special teams. The Panthers' powerplay at 13.33% is ninth overall in the league, while their penalty kill sits in the same position at just 73.53%. That said, the Panthers take the third-lowest penalties per game in the league on average.
Tickets for this game can be purchased here.