Who's your Player of November? We've got 4 candidates!
Start voting NOW!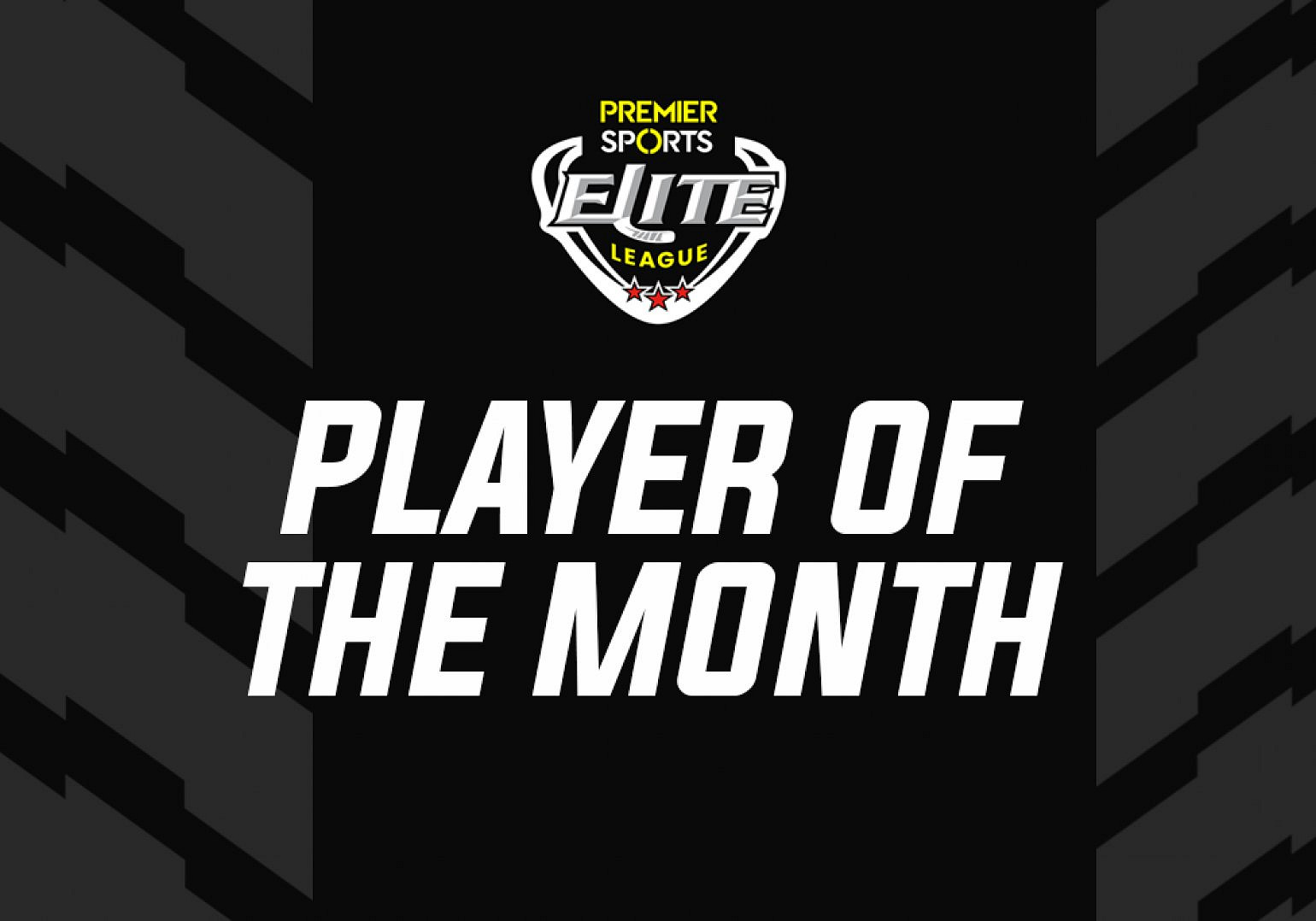 Another month is in the books in the 2021/22 Premier Sports Elite League season. From the month's worth of games, we've picked out four players who really made a difference to their teams - and now it's up to you to decide who gets the November Player of the Month award!
Who's shortlisted?
Justin Crandall
Crandall logged 12 points over the month of November, and picked up at least one point in each of the eight games he played. The 29-year-old ended the month with three goals and nine assists and helped his team to six wins across those matches. He leads the league overall with 16 assists in 12 games.
Michael McNicholas
Fife's recent form has been good, but McNicholas' personal run over the last month has been nothing short of excellent. The 27-year-old is on a seven-game point streak and has scored in his last three games. McNicholas notched six goals over the month and another five assists, taking his total for November to 11 points in eight games. He is the league's joint-top points scorer overall with 16 in 21 games.
Mathieu Roy
Forward Roy has never failed to deliver in the EIHL. He's put up over 40 points in four of his previous five seasons in the league and has already got off to a great start with the Clan in 2021/22. The 35-year-old has scored five goals so far this season, including one in each of his last four games, and collected seven assists - good for 11 points in Clan's six games so far.
Jordan Cownie
Scottish forward Cownie left Dundee this offseason for Guildford, and has settled in nicely with the Flames. The 26-year-old scored two of his three goals this season in November, and totalled up seven assists during the month as well. The Flames are not short of point-scoring talent, and in the league overall Cownie is already their seventh-highest contributor in points.
Player of the Month! | #EIHL

It's voting time for your Player of November:

— Premier Sports Elite League | #EIHL (@officialEIHL) December 1, 2021