Clan get first home win with derby victory
Photo: Al Goold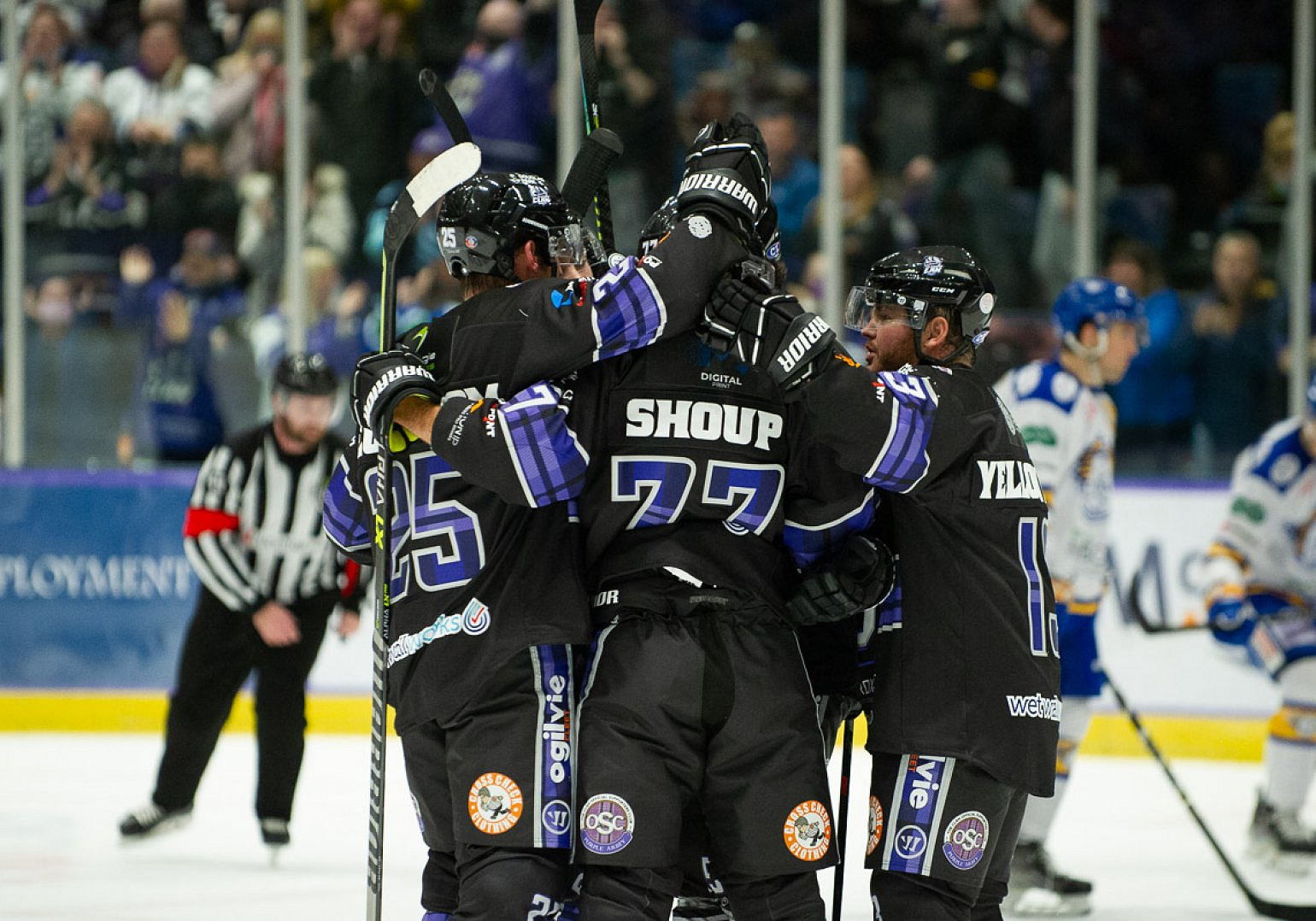 Glasgow Clan celebrated their first home win of the season with a 4-1 St. Andrew's Day derby win against Scottish rivals Fife at Braehead Area.
The hosts got off to the perfect start when Mikko Vainonen's shot was tipped through Shane Owen's five-hole by Colin Campbell out in front with just over eight minutes played.
Tim Shoup doubled the Clan's lead on the powerplay with 2:10 left in the period to give them a two-goal lead after the opening 20 minutes.
Both teams traded penalties in period two before the all-important next goal was scored - and when it went the way of the Clan through Mathieu Roy at 36:10, the Flyers were facing a mountain to climb in the third.
Fife did find a route back into the game during the latter stages of a 5-on-3 powerplay - Michael McNicholas profiting from a poor turnover by the Clan to make it 3-1 at 41:53. The goal extended his personal point streak to seven games. However, Matt Haywood put Clan back three ahead just over three minutes later to all but kill the game off.
Gallery