Clan host first Scottish derby of the season
Photo: Al Goold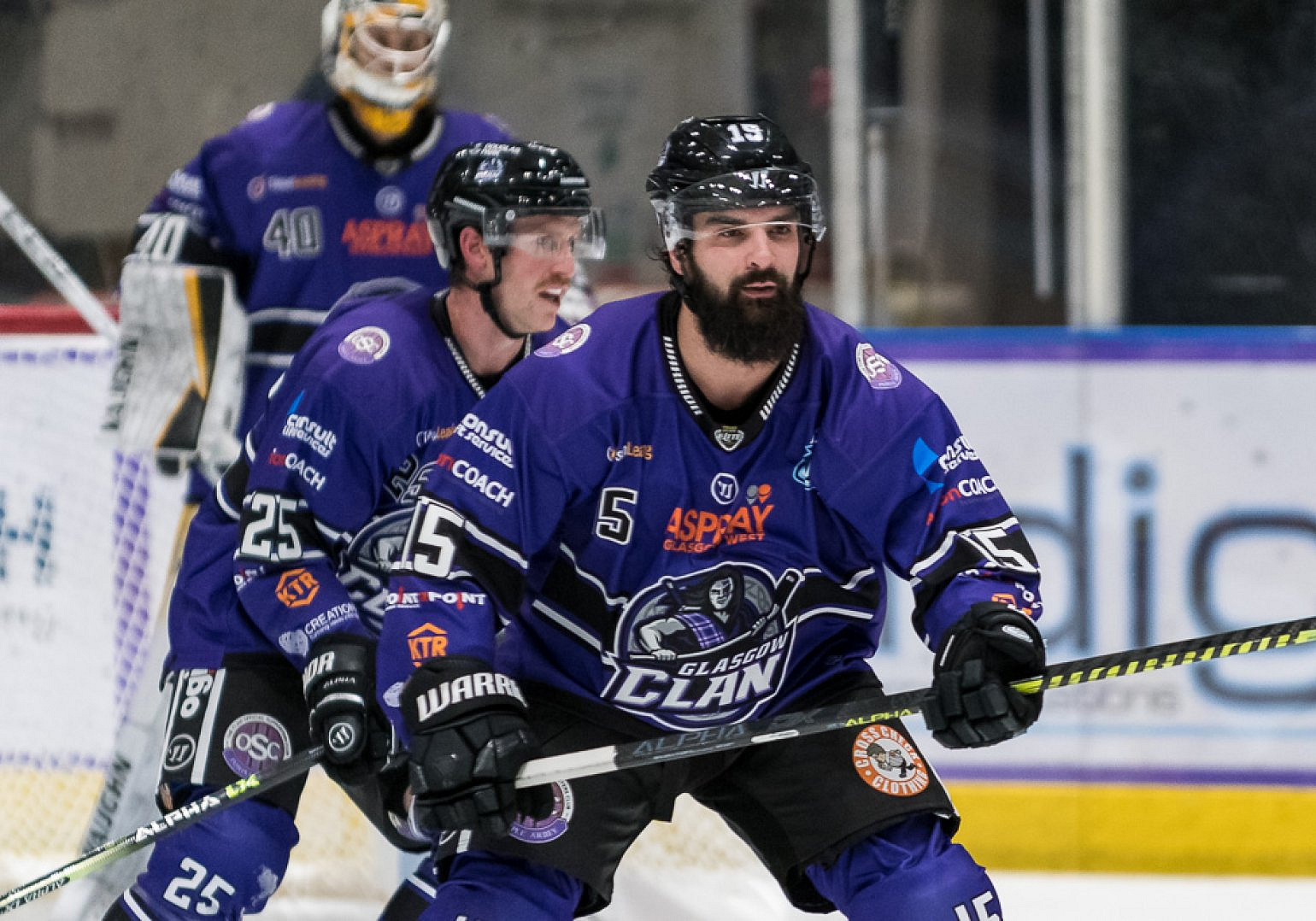 Glasgow Clan welcome the fife Flyers to the Braehead Arena tonight for their first Scottish derby of the season.
While the Flyers have already faced Dundee in derby clashes in the Premier Sports Challenge Cup, this will be their first meeting with the Clan so far this season. The game was moved to tonight due to delays in the opening of the Clan's arena.
Clan picked up their second win of the season on Sunday with their win in Manchester, their second on the road. They also picked up a point in their first home game during a shootout loss to Coventry to move on to five points in as many games. goalie Shane Starrett has immediately gone to the top of the leaderboard for netminders having stopped 94.03% of shots faced in five games.
Fife continued their excellent recent form with a four-point weekend last time out. The Flyers shut out Guildford in Kirkcaldy for their fourth home win in five games, before picking up their first away league win of the season in Nottingham on Sunday. Forward Michael McNicholas is on a six-game point streak, racking up 10 points over those games. He's scored in his last two games, and is joint-second for overall points in the league on 15.