Hello Week 11!
Photo: Dean Woolley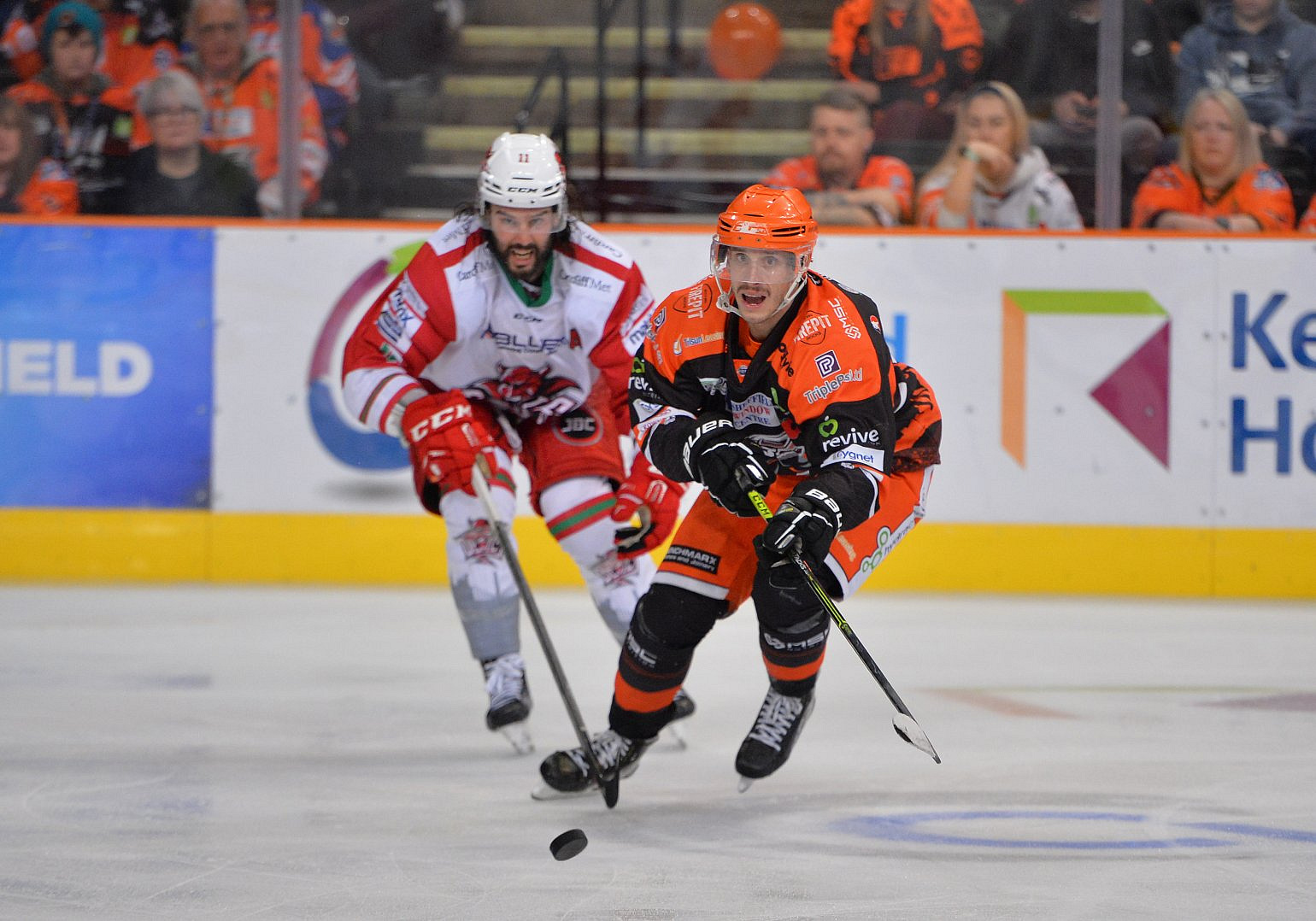 We're moving into the final month of the year, but it's a busy Week 11 coming up with 11 games across the Premier Sports Elite League.
Our final game of November takes place on Tuesday of this week with Glasgow hosting Fife in their re-arranged fixture, in what is Clan's last three-game week until the Christmas period. They face a Flyers team unbeaten in two and on the climb.
Clan are back at home on Friday night for the visit of Nottingham. The Panthers are playing three in three north of the border with a visit to Dundee on Saturday and finishing off in Fife on Sunday.
Elsewhere on Saturday, Manchester look to end a four-game loss streak at home to Guildford, Clan head down to Coventry, and Fife host Belfast. The day's biggest clash sees leaders Sheffield visit Cardiff, who are just a point behind them!
Our live Premier Sports game on Sunday is Clan's home clash against the Belfast Giants which faces off at 4pm. Sheffield host Dundee at the same time, while later in the evening Cardiff head to Guildford as Fife take on the Panthers.