Blaze host Devils LIVE on Premier Sports!
Photo: Scott Wiggins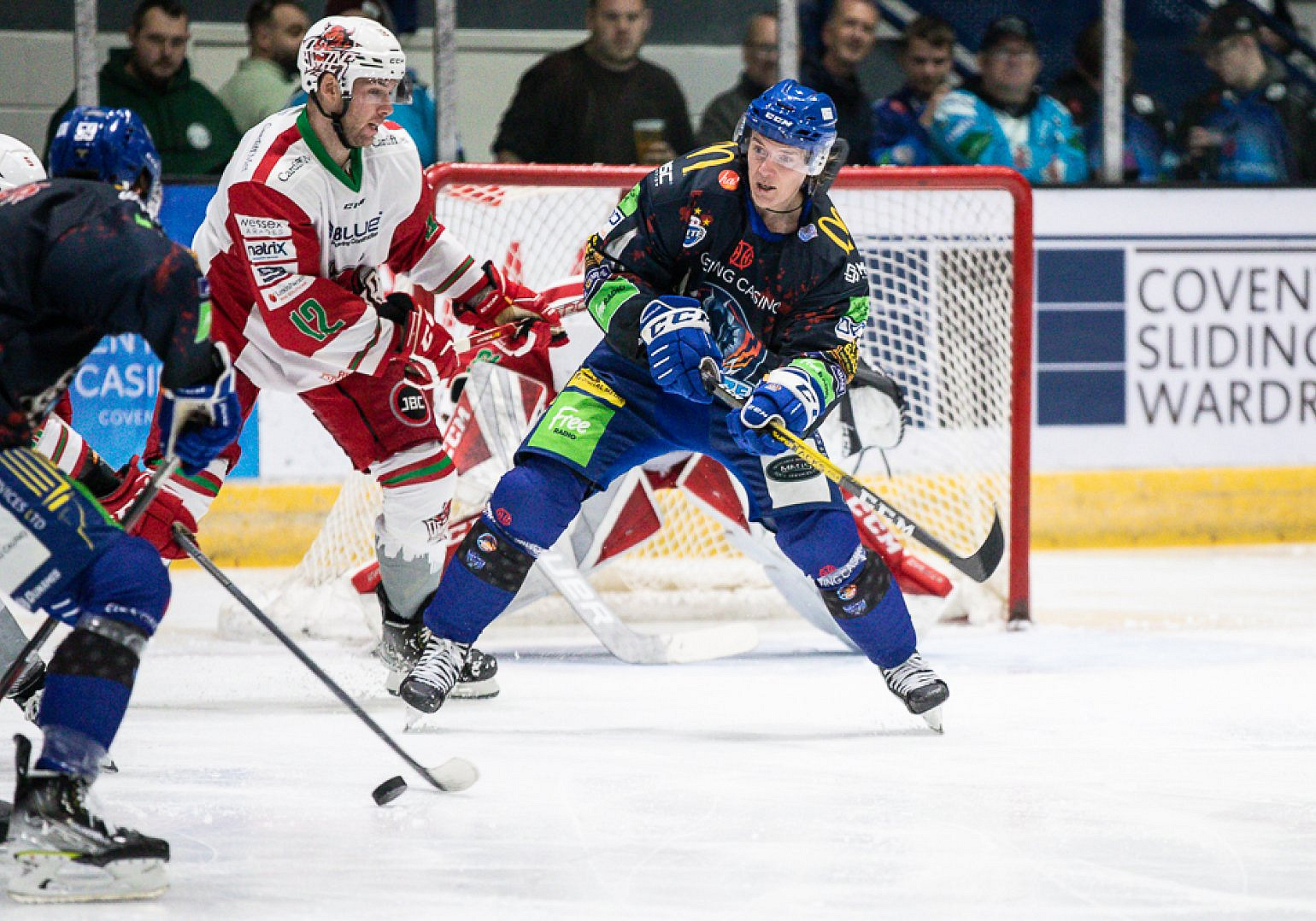 We're live on Premier Sports again this Sunday afternoon with the visit of the Cardiff Devils to the Coventry Blaze.
A week after the Devils took maximum points on the road in Fife, Jarrod Skalde takes his team to the Skydome hoping to keep up the pressure on the two teams above them in the standings - and knowing that they're playing each other tonight, too.
The Devils came through a through home outing against Belfast yesterday, scoring two goals late on to take a 4-2 victory.
Coventry return to home ice for the first time since a plant failure rendered their venue unavailable three weeks ago. Danny Stewart saw his team beat Glasgow in a shootout last night in Scotland, and after two cancelled home fixtures his team have a chance to build on the good position they've put themselves in at fifth overall.
Join Aaron Murphy and Paul Adey live from 5.30pm for build-up to tonight's game!
Don't forget that you can get a free first month of Premier Sports by subscribing using the promo code: ELITELEAGUEFREE.