Devils and Giants both chasing leaders
Photo: David Williams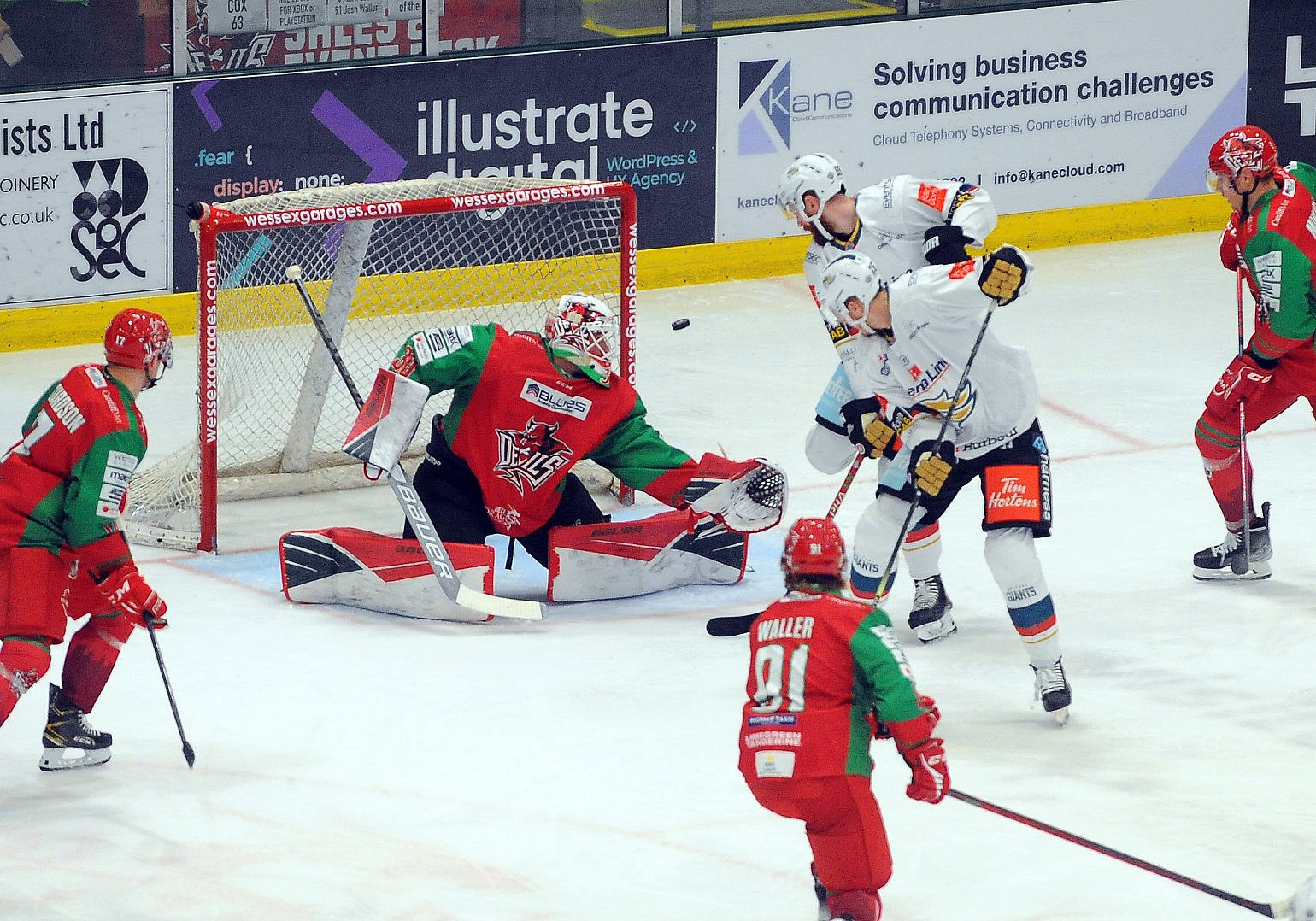 Cardiff and Belfast meet for the second time this season as both teams continue to hunt down the top two in the league overall.
After a good run of recent wins, and a four-point weekend in Scotland, the Devils head into this weekend four points off top spot with two games in hand. With Sheffield not in league action tonight, Jarrod Skalde's team can move a point behind the second-placed Steelers. Belfast, meanwhile, can leapfrog the Devils with victory here, and would still have games in hand on them and the sides above them.
Since losing in Fife on 7 November, the Devils ave bagged four straight wins and scored 19 goals in the process - giving up only nine in the same period. With ten goals in as many league games, Brodie Reid continues to lead the Premier Sports Elite League up top, although broke his own two-game cold streak with a goal and two assists in Fife.
Belfast are also on a four-game winning streak after their 7-1 defeat in Sheffield, scoring 20 goals along the way and conceding seven. The Giants are the only team across the EIHL yet to lose at home this season, but are .500 across their last eight road games. Scott Conway leads the Giants through league play with 12 points in nine games, and is the team's top goal scorers on six to date.
These teams met on 16 October when the Devils took a 3-2 win.
Click here to watch this game online.