Tonight: Flames play for top spot
Photo: John Uwins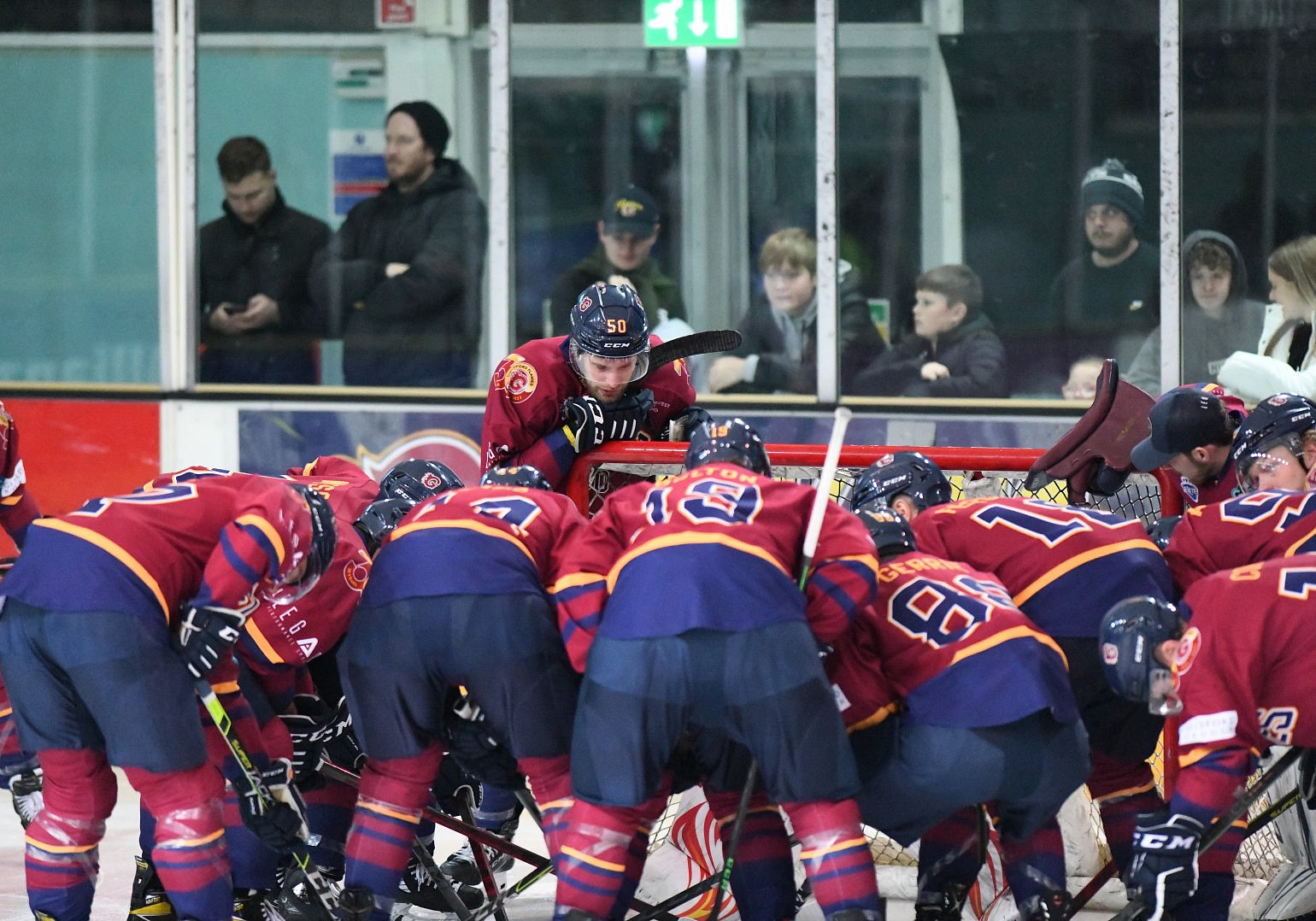 Guildford host Glasgow in Week 10's only midweek fixtures knowing that they could head into the weekend top of the table.
Paul Dixon's Flames will go into first place with a win tonight, and would also extend their unbeaten run to three games. Guildford have not lost in regulation since 30 October, that game being the only one in their last ten in which they didn't pick up at least a point. On their own ice, you have to go back to 10 October for the Flames' last regulation defeat.
Glasgow got their first win of the season in Nottingham on Sunday, moving them to a .500 record through two games played. This will be Malcolm Cameron's team's third straight road fixture of the season, but the team will finally get their homecoming this weekend. While a win would also move them out of last place, victory would also give the Clan the league's best win percentage so far. Their last win in Guildford was in April 2019.
Kevin Lindskoug has logged seven wins from 11 starts in league action so far this season, and sits at 93.24% of shots saved. Clan netminder Shane Starrett has stopped 93.67% of shots which is a league high, although he's only been in net for 119 minutes to date.