Week 10 is here!
Photo: John Uwins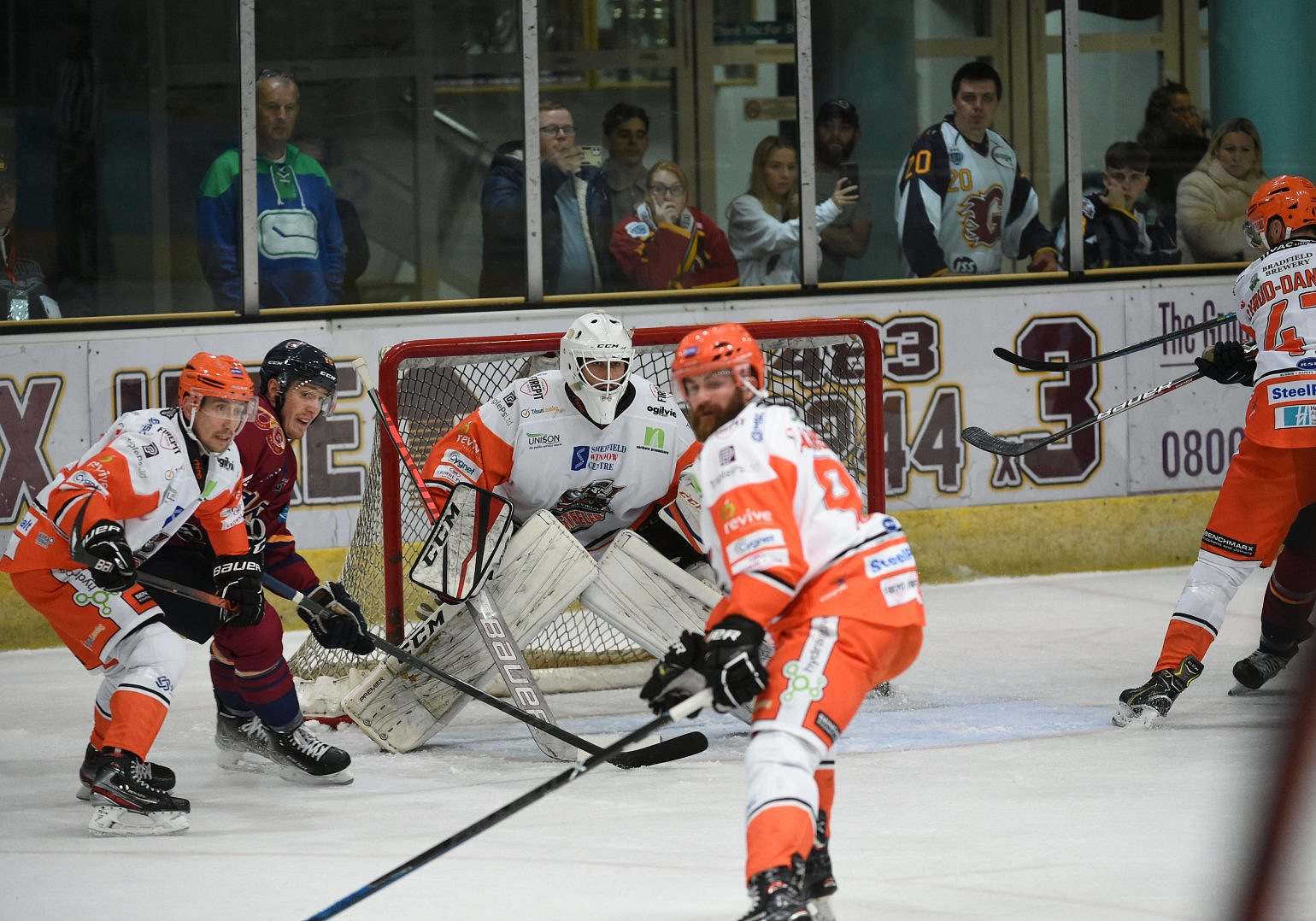 We're already 10 weeks into the 2021/22 Premier Sports Elite League season - how did that happen already?!
Action this week starts on Tuesday night in Guildford - the Flames host Glasgow at the Spectrum able to go top of the table, the the Clan look to improve on their 50% record through two games.
The weekend brings a full slate of 10 games across two days. Sheffield return to domestic competition to face rivals Nottingham in the Premier Sports Challenge Cup in a game that will decide whether the Steelers or Belfast get first overall seeding in the next round. The Giants themselves make their second visit of the season to Cardiff in a clash of teams chasing down the Steelers at the top of the league, while Glasgow will make their long-awaited home return against Coventry. Guildford travel up to Fife for the first time this season, while across the River Tay Dundee host Manchester in a key game for the playoff places early in the season.
Sunday starts early with Belfast hostingDundee and Nottingham home to Fife in the 4pm starts. Glasgow make the trip down to Manchester to kick off the evening's games, while there is a huge game in Guildford as the Flames entertain Sheffield in what is a clash of the top two teams in the league.
Live on Premier Sports at 6pm is Cardiff's trip to Coventry!