Two early games kick off Sunday's league action
Photo: William Cherry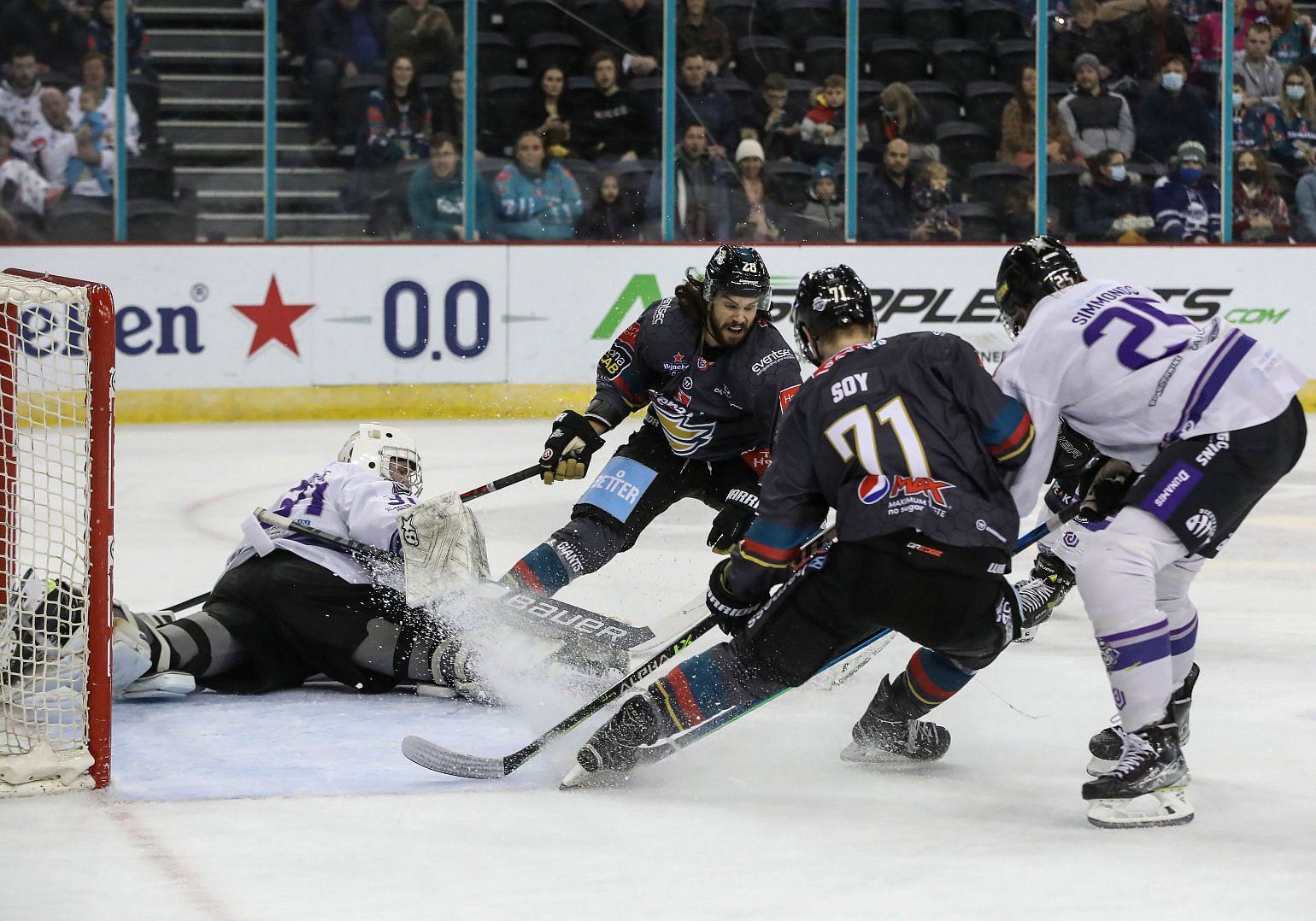 Sunday's Premier Sports Elite League action gets underway at 4pm with games in Belfast and Nottingham.
Belfast Giants vs. Manchester Storm (Tickets | Webcast)
Belfast and Manchester meet for the second time in less than 24 hours as the teams complete their doubleheader weekend early on Sunday.
The Giants ran out comfortable 7-2 winners on Saturday night with Storm head coach Ryan Finnerty expecting a higher compete level from his side this time around. He also remarked that the Giants were th best team his side has faced so far this season.
Storm have yet to win on the road this season, but after a good homestand in recent weeks, and a Friday night win over Coventry, they have the chance to end the week with at least three points.
Belfast have still yet to drop a point on their own ice this season and another win tonight will keep them in touch with the top three with a significant number of games in hand to come. The Giants are going for their fourth straight win and second consecutive four-point weekend.
Nottingham Panthers vs. Glasgow Clan (Tickets | Webcast)
The Panthers and Clan meet for the first time this season on Sunday afternoon with both teams eying two points for different reasons.
Nottingham could move into third overall with an early win before Cardiff face of fin Fife, but will also be looking to continue their good start to the season with the league's second-best points percentage overall. Indeed, were the Panthers to win this afternoon, they would move on to 75% of points collected from their opening 12 games which would be a new league-high for the season.
Glasgow have only played one game so far and therefore head to the Motorpoint Arena looking for their first win. Last week's cancelled game in Coventry meant that Malcolm Cameron's side had to sit the weekend out following the postponement of their own home games, but the team will finally made their long-awaited return to Braehead next weekend. With a large number of fixtures to complete in the next 22 weeks, any points the Clan can pick up this early in their season will be vital.