Tonight: Three league games
Six teams in league action this evening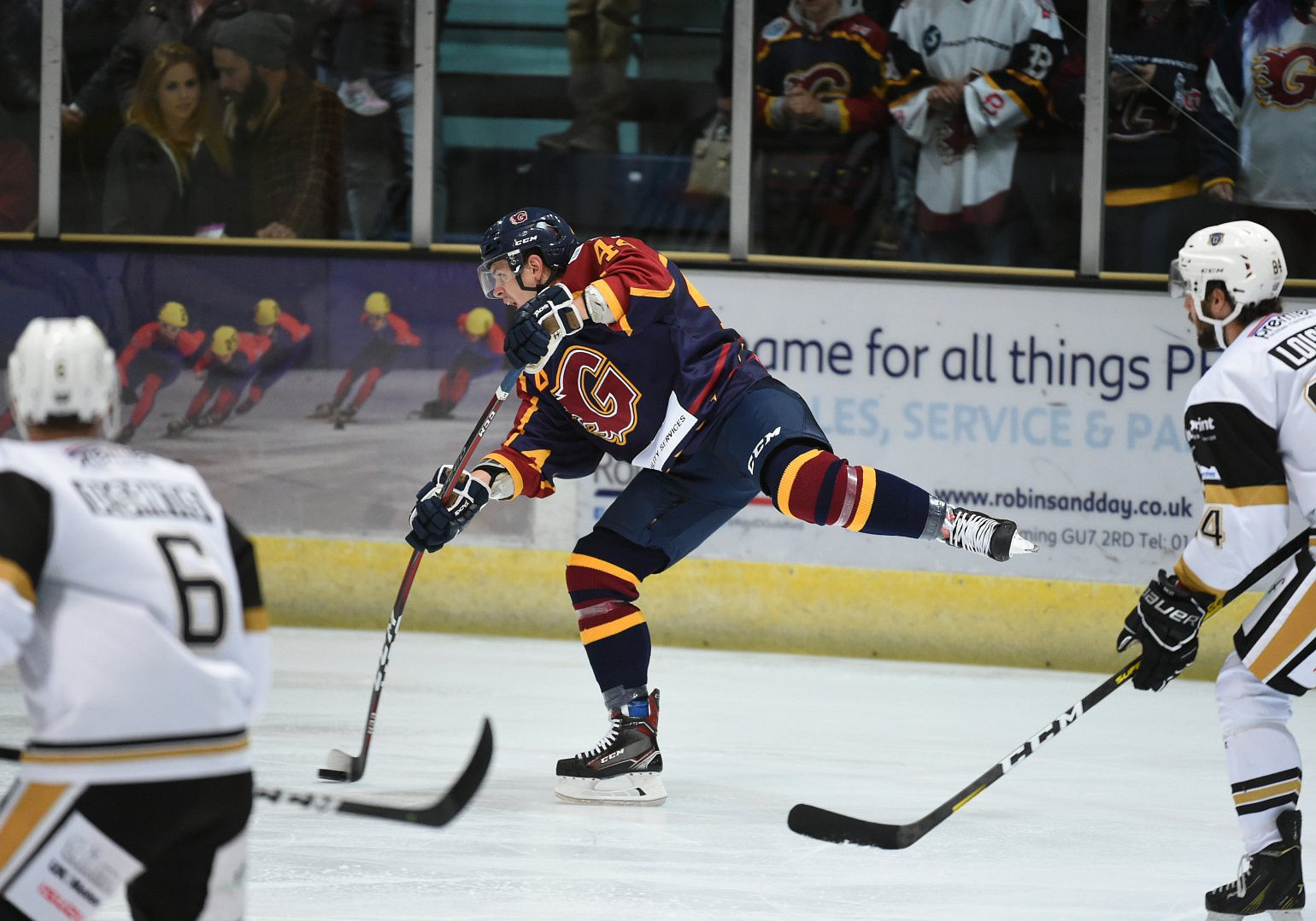 Six teams are in Elite League action this evening with games across the country. 
1800 Guildford Flames vs. Nottingham Panthers
It's the start of another road weekend for the Panthers down in Surrey, against a Flames side that will only play one game over the same period.
Guildford welcome the Panthers to the Spectrum having lost the last meeting between the sides at home 3-1 in September. The Flames have however won their last three games on their own ice, although still find themselves on only four league points at this early stage.
Nottingham made roster changes midweek in an effort to turn around their disappointing recent form. Tonight's visitors have only one win from their last six games.
"They beat us in our building last month, but it didn't feel like a game we necessarily deserved to lose. I thought we competed well and did a lot of good things for most of the night, but we just couldn't score.  Hopefully we can get that same kind of effort and get a bit more luck around the net. We only have one game this weekend so we can put all our focus on Panthers to see if we can come up with a win." – Paul Dixon (Head Coach, Guildford Flames)
"It's always nice to go back to a building you've had success in. Guildford are a dangerous team so to pick up that win in our first league game was huge. We've had a bit of a tough stretch results wise but nobody here is dropping their heads, it's been a great week of practice and we're ready to go this weekend." – Tim Wallace (Head Coach, Nottingham Panthers
1900 Manchester Storm vs. Coventry Blaze
Both Manchester and Coventry have spring good results against teams that are considered as title challengers, but those will count for a lot less if either drops points in games like these.

The Storm are without a win in three games, although were somewhat hard done by to end last weekend without a point.
Coventry meanwhile have been very strong at home, particularly against Cardiff, but head to the Storm Shelter looking for their first road points of the season.
"Everyone talks about Manchester being a small rink, and it being tough to play there and whilst that's true, we have a team built for it. Our home form has been good in recent weeks, but we would like to pick up a couple more points on the road and that's going to be our aim." – Evan Bloodoff (Forward, Coventry Blaze)
1915 Fife Flyers vs. Sheffield Steelers
Sheffield head north of the border for a double-header weekend, no doubt full of confidence after beating rivals Nottingham home and away a week ago.
They face a Flyers side that lot both of their games last week by a single goal, but who have been very good on home ice this season so far. The two sides are level on six points each – one of them will end the night tied with Cardiff in second.
"It's the start of a tough weekend, but one we go into full of confidence after the back to back wins against Nottingham last weekend. The start is always the key in Fife, we will have had a long travel day and need to get the legs going. As always, the atmosphere will be electric, it always is there. Fife will want our scalp, but we have to take the points, we have to find a way a little like we did last weekend." - Ben O'Connor (Defenseman, Sheffield Steelers)