Flames and Devils battling to win group
Photo: John Uwins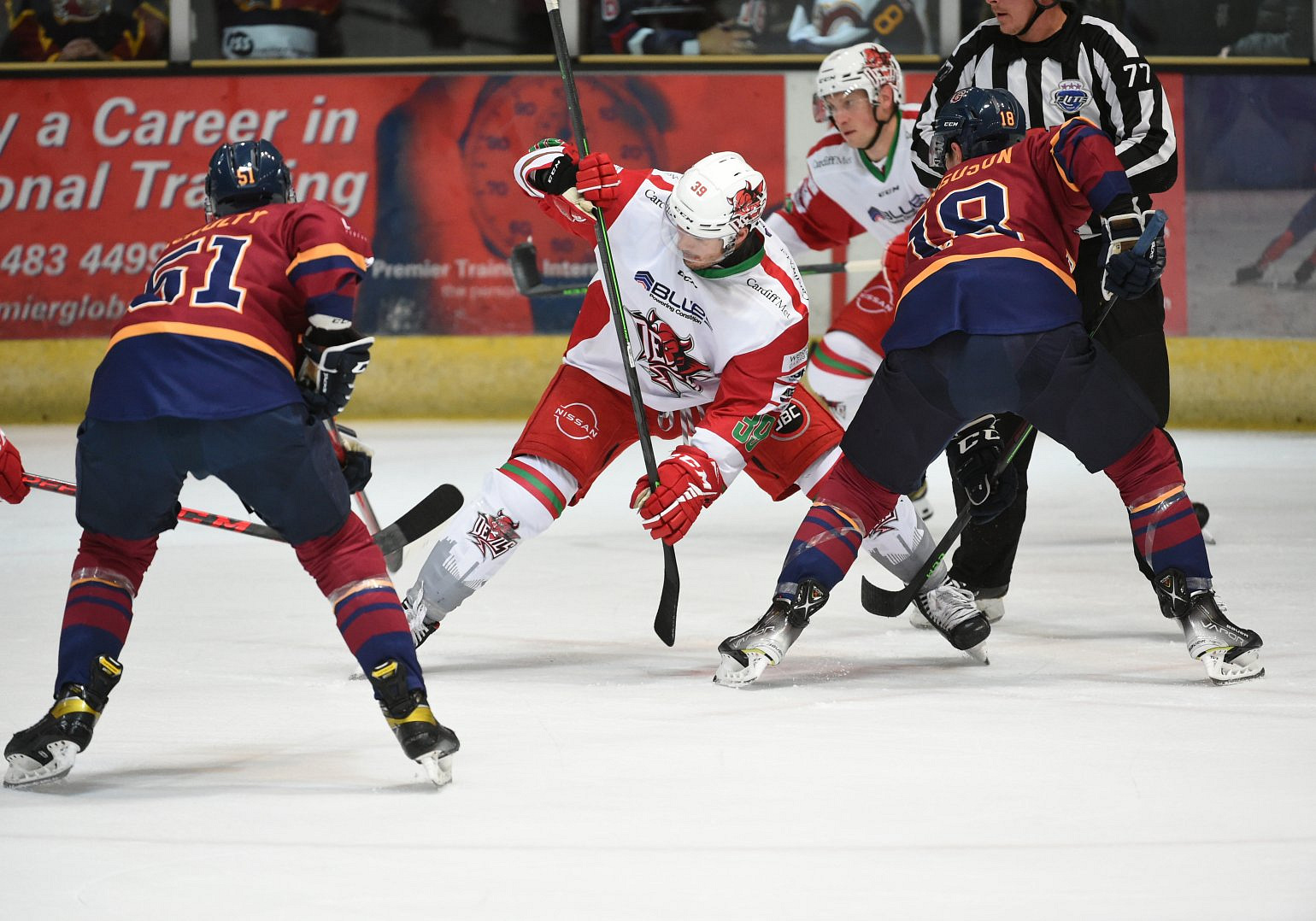 Premier Sports Challenge cup action at the Guildford Spectrum tonight puts the Flames against the Cardiff Devils with both sides looking for the advantage to finish top of Group B.
Guildford lead by three points following a four-point weekend last time out over Coventry. Three points back but having played two less games, Cardiff also still have a home game against the Flames to come, plus their own home and home series against the Blaze. Jarrod Skalde's Devils blanked Manchester 3-0 in their only game of Week 5.
Tonight's game won't solve anything mathematically at the top of the group. However, should the Devils pick up at least a point then Coventry will be confirmed last in the group. A win for the Flames would leave the Devils needing to win all of their remaining fixtures to take top spot.
The teams have already played each other twice so far this season. The Devils were overtime winners in Cardiff before dispatching the Flames 3-0 in their own building. Games between these teams in Guildford have swung both ways, with the Devils just edging their historic record seven wins to six.