Player of Week 6: Patrick Killeen
Glasgow Clan goalie takes weekly award (Photo Al Goold)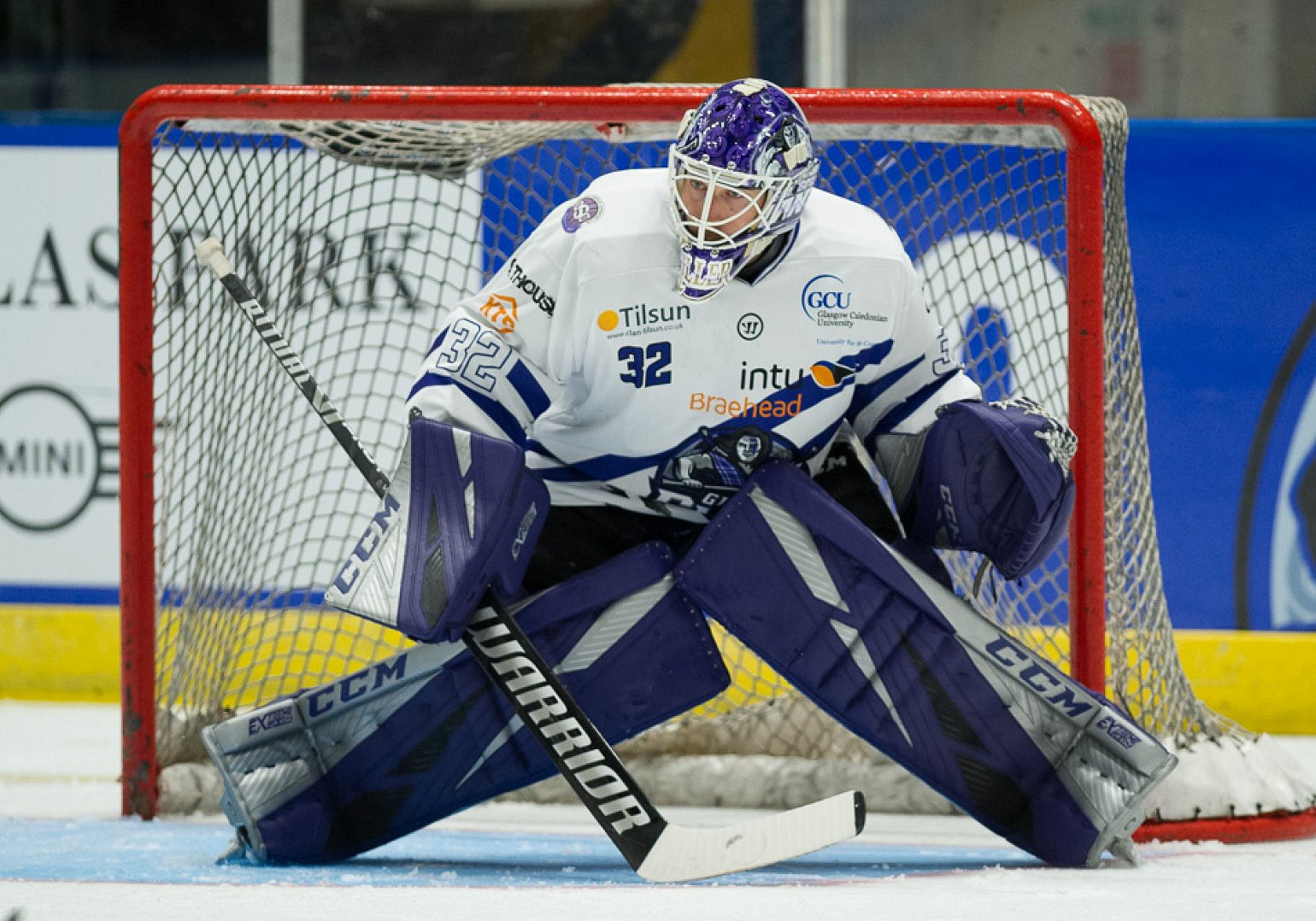 Glasgow Clan are in a good place right now. They currently lead the Elite League, have qualified for the Challenge Cup Quarter-Finals, and have won six straight games - all of that with a rookie coach in Zack Fitzgerald.
A big part of that recent form has been netminder Patrick Killeen. Stopping 95.45% of the 66 shots he faced last weekend in the Clan's two wins saw him chosen as our Player of the Week!
"First and foremost, it was a great team effort last weekend," began the 29-year-old. "Against Fife I felt like we improved as the game went on. In Manchester we had an excellent first period, and then credit to the Storm who really came out hard at us after that. Overall, I was really happy with how the guys played in front of me, and they made my job easy."
Clan didn't have the best start to the season, conceding 13 goals in two losses to Dundee. They're now on a six-game winning streak, so what happened in between?  "I think maybe people looked too much into our start. It was the first weekend coming off a long summer and a lot of new players in out team. We weren't clicking right away," explained Killeen. "But we weren't worried or pressing panic buttons, we just went to work and kept plugging away. I think our experience and chemistry is starting to show now."
Killeen faced a barrage of rubber with Milton Keynes last season, particularly towards the end of the campaign. Which does he prefer? "I'm adaptable, it's not too much of a big deal for me if it's 20 shots or 50. I just try to stay calm and composed to the best of my ability," he said. "I had a lot of fun last year playing the games actually. In the long run having a lot of work each night probably helped me improve, so looking back it wasn't that bad."
In Glasgow the team are under new leadership with former player Zack Fitzgerald now behind the bench in his first season as a coach. "I think he's been great," added Killeen. "Obviously he's only had a small learning curve but I think he's handled it well. He's a very positive person, and brings tons of energy and that winning mentality every day. His technical aspects of coaching are also solid - we have good practices, and our systems are improving."
Clan are back at intu Braehead this weekend for a double-header against Belfast. This is their third home game in four, after seven in a row on the road. "It was a bit of a double-edged sword with all of those away games," explained Killeen. "The travel takes a toll on your body for sure, and the games are a little bit harder not having the home advantage. However, those bus trips are some of the best times you get with the guys in your team. It's really positive bonding, and now everyone is close and comfortable with each other. In the long run, it has probably helped us."