Big third period earns win for Panthers
Photo: Panthers Images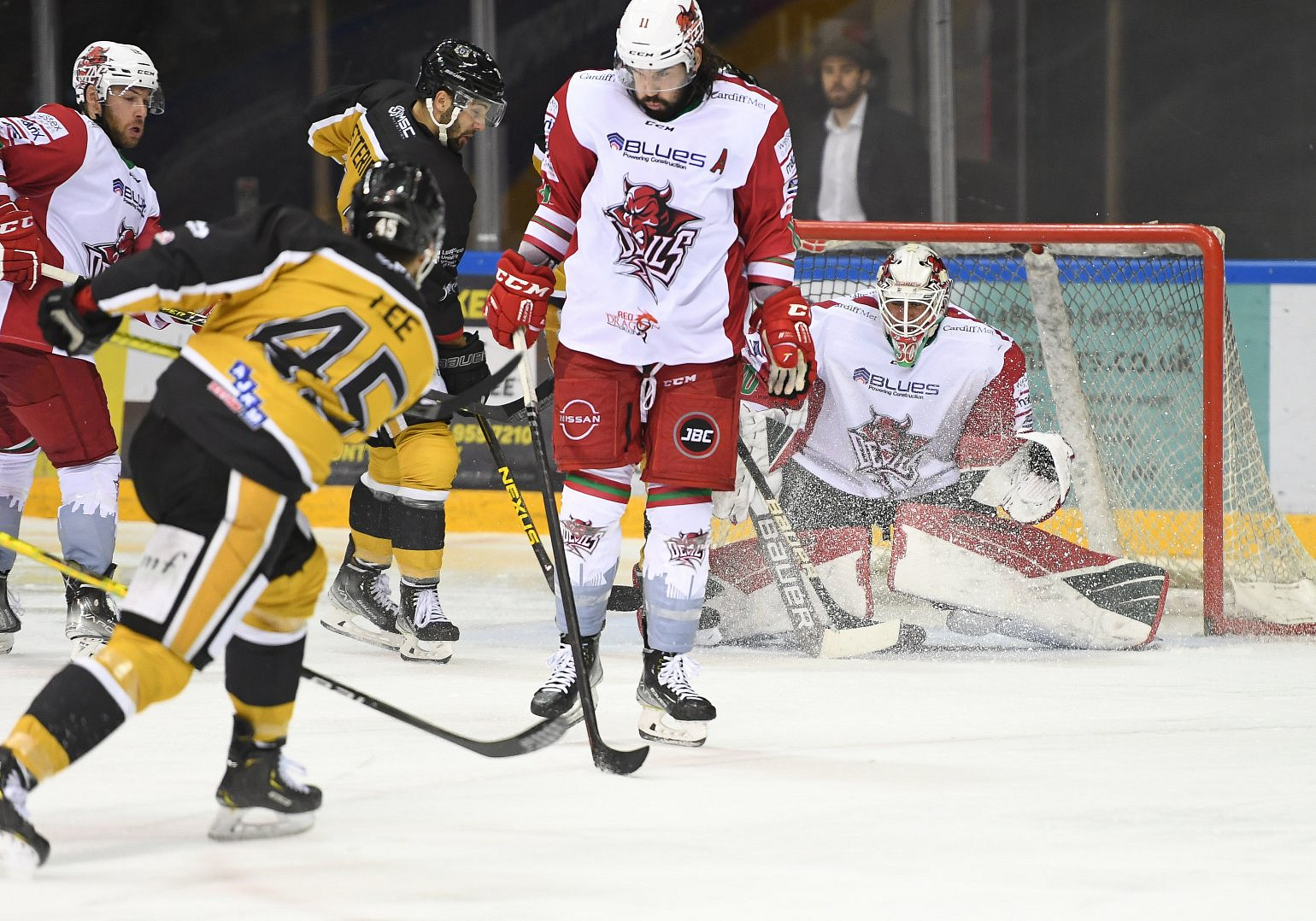 Three unanswered goals in the final period secured the Nottingham Panthers' victory over the Cardiff Devils in front of 4849 fans at the Motorpoint Arena on Sunday afternoon.
Mac Carruth thwarted the Panthers' attack early on with an impressive double save from Ollie Betteridge. As the Devils grew into the game they produced a couple of efforts on goal but couldn't breach a stubborn Kevin Carr in the Panthers net.
The best chance of the opening period came after 15:40 with Betteridge going one-on-one against Carruth but he couldn't squeeze the puck through the goalies' pads. A goalless opening period thanks to both goaltenders with 17 saves apiece.
The game fired into life in the middle 20 with the Panthers killing three minutes of penalties before taking the lead 3:16 into the second period. Massimo Carozza floated the puck to centre ice for Robbie Baillargeon to fire home. Mathieu Tousignant extended their lead 38 seconds later when he redirected a Steve Lee wrist shot.
The away side bounced back with their own quickfire double to level game. Brodie Reid hammering home a powerplay goal after capitalising on some loose Panthers possession. Reid doubled his tally straight from the face-off only a minute later, 12:57 into the middle third.
It took only 24 seconds for the Panthers to regain the lead in the final period when Betteridge scored a shorthanded goal after an aggressive forecheck caught the Devils' defense off-guard. Steven Lee extended their lead 5:32 into the third with a backhanded finish over Carruth's blocker.
Kevin Domingue sniped home the Panthers fifth of the night 27 seconds later to secure the win, their second of the 2021 Premier Sports Elite League season.
By Dan Blackham
Gallery